Garmin has launched the Vivoactive 3 Music GPS smartwatch in India. The latest offering from the company features all the functionalities of last year's Garmin Vivoactive 3 and adds music to the mix. To recall, the Garmin Vivoactive 3 Music was announced globally back in June. This is also the first affordable smartwatch from the company that features music playback. The watch can apparently store more than 500 songs which you can play using a Bluetooth headset or speaker.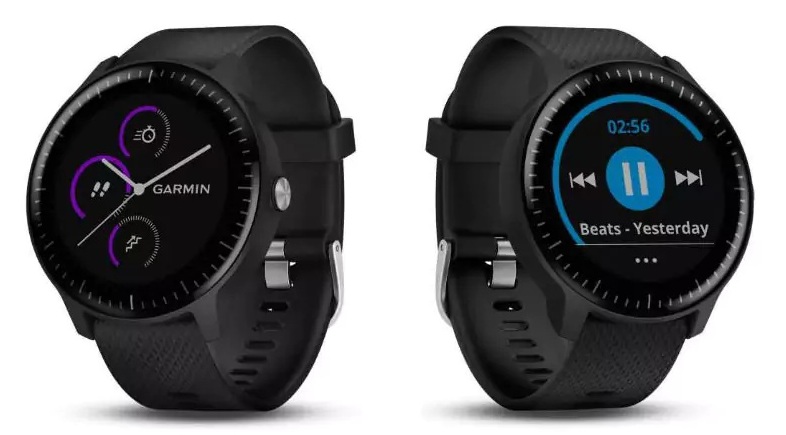 The Vivoactive 3 Music adds an inbuilt music player and local storage along with a fitness tracker. The smartwatch bears a price tag of Rs 25,990 which is Rs 1,000 more than last year's Garmin Vivoactive 3. The smartwatch is available for purchase on Paytm Mall, Flipkart and Amazon India in addition to Garmin and Helios Watch Store. The smartwatch is also available from Chroma and Reliance Digital outlets spread across the country.
Coming to the features of the Vivoactive 3 Music, it is similar to the Vivoactive 3. This means it features GPS, heart rate monitor, contactless payments through Garmin Pay, water resistivity and up to 7 days of battery life with a single charge. Apart from all these, Garmin has also said that it has implemented several ways to customize free watch faces, widgets, data fields and apps through the Garmin Connect IQ store.
The music functionality in the Garmin Vivoactive 3 Music brings on-device music storage capabilities. It will allow the users to download songs and store them on their device. It also brings direct streaming of music from online platforms like Deezer, iHeartRadio and will also allow the users to transfer music from desktops PCs to the smartwatch directly.
While announcing the Garmin Vivoactive 3 Music, Ali Rizvi, Regional Sales Manager, Garmin India, said, "Garmin has launched this smartwatch with music, keeping in mind the effect and impact music plays while users are engaged in workouts, exercises or sports. It adds fun to the activity, motivates the user to exert more, and thoroughly enjoy the activity. Music with exercising is a stress buster, and the combination can help derive the maximum benefits."