IFA 2018 is currently underway at Berlin, Germany and a number of consumer electronics firms are expected to announce their lineup of devices at the event. Sony, the Japanese tech giant has already announced the launch of some new products at the event. While the major announcement has been the launch of Xperia XZ3 smartphone, it has also announced the launch of a new range of Bluetooth smart speakers with Google Assistant support.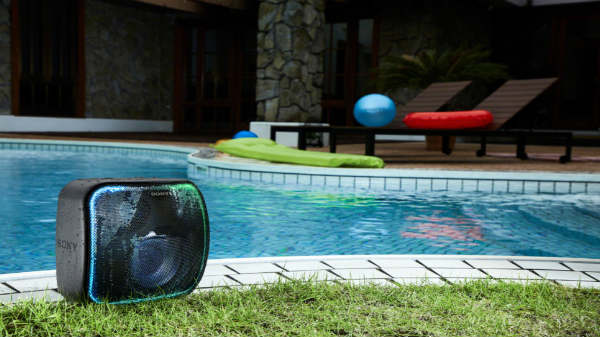 Sony has launched its latest Bluetooth speaker named as SRS-XB510G. The SRS-XB510G smart speaker houses a large woofer along with two tweeters which have been placed above the woofer and sealed as a single unit. The woofers are so arranged that they can effectively spread the sound across a large room or garden. For streaming music, it comes with Bluetooth and NFC support and in addition, users can also use WiFi as a connectivity option.
The smart speaker comes with Google Home support which means the device uses Google Assistant grouping technology. Notably, Sony has decided to implement Google Assistant in the smart speaker instead of going with its own technology. This means the users will be able to group via Google Home app and also pair the devices using their own voice. In addition, users will also be able to connect with other wireless speakers like Google Home Max with the smart speaker.
Talking about the design, the Sony SRS-XB510G wireless speaker features a sturdy plastic casing and is IP65 certified for water and dust resistivity. It features a standard tripod screw at the bottom to mount the device. It also features a carry handle at the rear for easy transportation along with Sony LED ring lights that blink with the beat of the music.
The Sny smart speaker is powered by a powerful battery with the company claiming that it can power the device for 16 hours with a single charge. For charging, it comes with an AC adapter and a USB Type-C port that can also be used to charge other devices like smartphones.
On the pricing front, the Sony SRS-XB510G smart speaker comes with a price tag of $299.99 and will be available from October 2018.