Samsung had launched the latest iteration of its Galaxy Note series device just a couple of weeks ago. Dubbed as Samsung Galaxy Note 9, the device comes with an all-new Bluetooth-LE powered S Pen. Just like its predecessor, the Note 9 comes with top of the line features and specifications and also sports a large Super AMOLED display screen.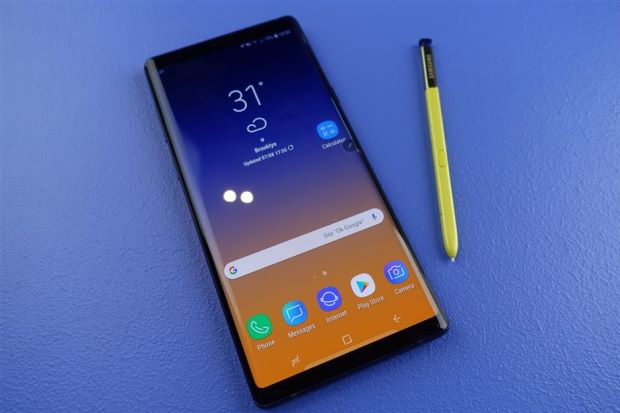 As per a report from iFixit, the DIY guide platform, the Samsung Galaxy Note 9 has scored a paltry 4 out of 10 in a repairability test conducted by the platform. There are many reasons for obtaining such a low score and the report has detailed all the parameters.
Talking about the advantages of the Samsung Galaxy Note 9 first, the device uses only standard Philips screws which makes it easier for a user to dismantle the device as it requires only one tool. Although the smartphone sports a complete glass design, it still features a modular USB Type-C port and a 3.5-mm headphone jack which makes them easier to replace in the long run. The battery replacement procedure is also pretty simple to execute however the user needs to open the hard glued glass back panel which makes it a time-consuming procedure.
Coming to the disadvantages, the Samsung Galaxy Note 9 comes with a glass back panel that is hard glued to the metal frame. So in order to replace an internal component, the user has to open the hard glued back cover and re-glue it to the metallic frame once the repair job is completed. This makes it a difficult and time-consuming process.
Also, it is really difficult to replace the glass without actually replacing the entire display panel. So the replacement of the display is a very difficult, time-consuming and costly process at the same time.
All these aspects have made the Samsung Galaxy Note 9 to score such poorly in the repairability test. However, if the smartphone runs well and does not require any component change, it may work really well for the users as Samsung has provided top of the line features in it.