Zeiss Optics, the German manufacturer of optical systems and lenses has just announced a new full-frame camera called Zeiss ZX1. It is a compact full-frame camera that has Adobe Lightroom CC built in and also features a sensitive touchscreen that can give premium smartphones a run for the money in terms of both size and sensitivity. The camera was announced yesterday at the ongoing Photokina 2018 and is expected to arrive in early 2019.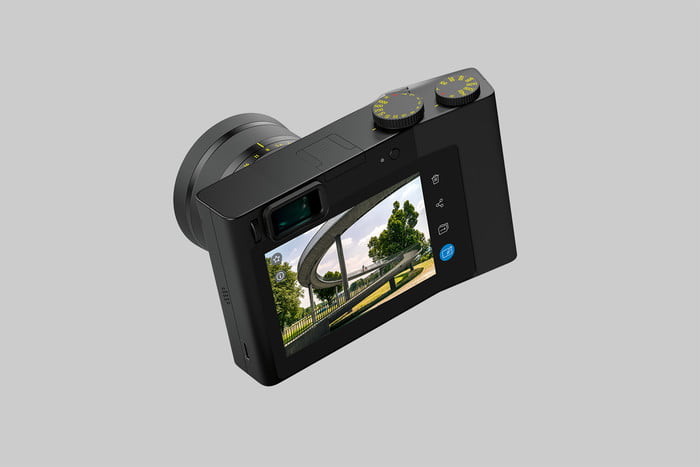 While Zeiss is mostly known for its lenses any many popular smartphone manufacturers like Nokia outsourcing them for its lineup of smartphones, the German company is making both the lens and the sensor for the ZX1 to make them work together in tandem. The ZX1 features a 37.1MP full-frame sensor paired with a Zeiss Distagon 35mm f/2 T built in. Notably, the ZX1 is also the first full-frame camera from the company.
Talking about the features, one feature that makes the ZX1 truly unique is the built-in Adobe Lightroom CC support. With this technology in place, the camera will allow photographers to edit photos using the RAW image editor built into it. This means the users of this camera will not have to transfer photos clicked by it to their PCs or laptops to edit them separately.
The ZX1 also comes with a massive internal storage capacity of 518GB that can store up to 6,800 RAW DNG files. The camera is also equipped with WiFi and Bluetooth support to share these image files seamlessly across devices like smartphones, tablets, and laptops.
Talking about the design elements, the camera uses elements inspired by regular cameras and smartphones alike. It features a 4.3-inch touchscreen just next to the controls which are used to control the different modes of the camera. The screen is bent a little at the back to separate the controls from the touch display panel. The camera body also houses a mode dial and shutter speed dial along with an electronic viewfinder.
Zeiss is yet to announce the date of availability of the ZX1 or the price. However, it can be expected that the camera will be made available by early 2019. As far as the price is concerned, since it comes with Adobe Lightroom CC support built in with a number of other top-of-the-line features, it is not going to be budget offering for sure.