Facebook has launched a new VR (virtual reality) headset globally. Called Oculus Quest, the VR headset comes with a price tag of $399 (Rs 29,000 approximately) and is likely to be made available for purchase by early 2019. Notably, this is the first all-in-one VR headset launched by the social media giant and it will be interesting to see how it fares in the market once it is rolled out globally next year.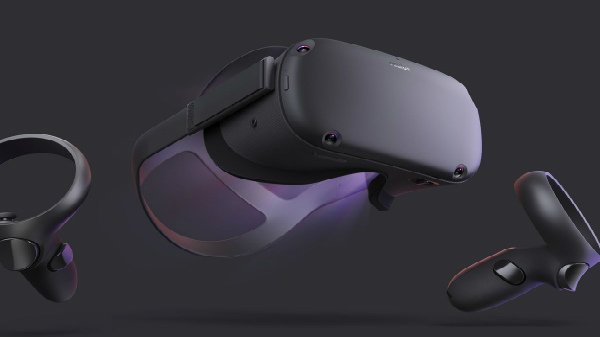 While talking about the launch of the new Oculus Quest VR headset, Facebook said, "The company's first all-in-one VR system with six degrees of freedom lets you look around in any direction and walk through virtual space just as you would in the physical world".
The new VR headset features the same optics offered on the Oculus Go by Facebook. It also features the same display resolution of 1600 X 1440 pixels for each eye with an advanced lens spacing adjustment capability to further improve the viewing experience. The high-resolution display is also said to enhance the viewing experience of the users and provide a realistic virtual experience.
To further improve the VR experience, Facebook said that it has enhanced the built-in audio for high quality and immersive sound with deep bass support. Oculus stated in an official post "With the introduction of Oculus Quest, we've completed our first generation of best-in-class VR headsets. Oculus Go remains the easiest and most affordable way to get into VR, while Oculus Rift leverages the power of your PC to push the limits of what's possible."
The new all-in-one VR headset from Facebook also features Touch buttons as controllers to help the users interact with people and objects easily with the touch of a button. In addition, Facebook has implemented more than 50 games to further improve the experience of the people using the new VR headset.
Coming to the availability of the Oculus Quest, it is not clear when the device will start shipping but it is expected that it will be made available by early 2019. We are expecting more information in this regard to surface soon.