One of the biggest and most used social media platforms is Facebook. It has this title because of it having more than 1 billion active users. Everyone whom you know, be it your uncle or your nephew has used Facebook at least once. But from the perspective of a business, it is the biggest boon you can have.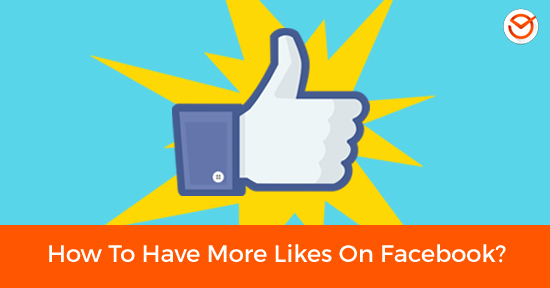 It gives you a wide reach, and removes any geographical boundaries which you could encounter in promoting yourself. Also, you can target your ads to an audience who is supposed to be your customer. But for all that, you need to have reach on your business' Facebook page, which is most importantly built by likes on your page and post. Below we have mentioned 7 best ways to get more Facebook likes-
Including Social Buttons on Your Website
Your website is the one main place for your customer to go to. Everyone who will google your business will automatically be redirected to your website, and for them to keep in constant touch with you, most of them will prefer social media rather than a newsletter. Be sure to put up a Facebook button on your website which redirects to your Facebook page.
Make a Group Around your Page
For your Facebook page and its posts to garner more likes and reacts, one of the best ways to do that is to create a community around it. That is done with the help of Facebook groups. Make a group, add relevant people and keep the group active and relevant so that your page, and in turn your business does well.
Timing of Your Facebook Posts
Timing is supposed to be the key in each and every field. With the correct timing, even the most intricate of tasks can be done with a very high rate of success. This also goes for posting on Facebook. You need to post at a time when most people are active. According to Forbes, the best time to do that is between 1 P.M. to 3 P.M. That is when most people are browsing through their news feed.
Engagements are a Must
Your Facebook page will have a greater reach if you keep a check on your content's quality and its type. It has to be such that people engage in it. Engagements are done when users react on your posts, and they also comment and share on it.
For that, you can organize contests and declare prizes so that the incentives make people engage with you on your Facebook page. To boost posts you can also make use of a Facebook Likes Reseller Panel. They are very safe to use.
Use Other Social Media Platforms
Other platforms such as Twitter and Instagram, which are also quite popular don't allow a user to post as freely as Facebook. On Twitter, there's a character limit, and on Instagram, you cannot post anything other than images.
But you can use them to promote your Facebook page/post. Embed a link to your FB page/post in your Instagram bio, and share your Facebook posts on Twitter so that your followers on both the platforms can reach you on Facebook.
Use Facebook Ads
As talked about above, Facebook allows people to broadcast their ads, whilst also helping them display it only to their targeted audience. Use these ads to your advantage. If you have posted something relevant, try boosting your post so that it even reaches those people who haven't yet liked your page. You can also choose to run campaigns, in which you promote generalized things relevant to everyone. There are a lot of templates to display your ads, and this way you can generate likes, and in turn, profits for your business.
Post Frequently
Frequency of your posts is as important as posting on the right time. If you become inactive on Facebook for a long time, people will forget about you and Facebook will stop showing your content on their news feeds. That is because your relevance is not there anymore. Without any engagement, without any reacts, you will suddenly die down and people won't be able to find you. You'll be like a restaurant which keeps itself open, but which doesn't serve any food.

Conclusion
At the end, you need to remember that the only thing which will get you more likes and engagements is the value you provide to your customers. Be consistent, and make yourself recognized by publishing out of the box content, and promote your USP with your Facebook posts so that people have something different to recognize you. Know what the users want, and know what they like. That is the best way to get more likes on Facebook.