If you are addicted to your smartphone and want to do everything on it and want to change the pattern of your digital lifestyle but not the exchange of your valuable professional life that's directly concerned to your monetary flexibilities, join the new challenge of Vitamin Water which is a subsidiary of Coca-Cola company.
If you are confident enough to finish the challenge then make an Instagram post or Tweet according to the guidelines following the necessary the hashtags and describing why you want to ditch your smartphone.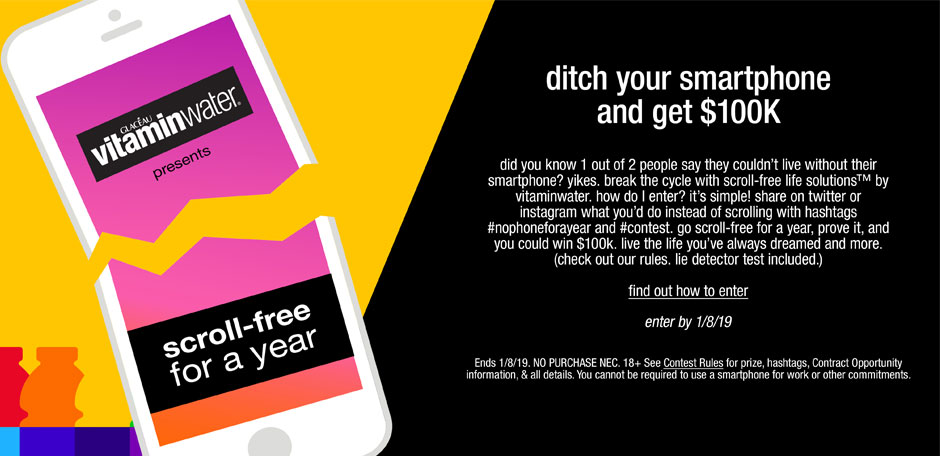 The challenge will start from 22nd January 2018 and in order to let you connected, the company will provide you a 1996 grade feature phone to make calls and texts only while you can check emails and your daily online activities on your laptop. What you need to do is very simple; you need to ditch your smartphone only.
In order to clear everything, you need to go through a lie detector test to claim the prize money. If your patience level hits the ceiling you can opt to get out of this after six months and that also gives you $10K! Not a bad deal at all.
Before joining into the contest, you need to check the rules of this challenge. Once you are sure about the rules then you can easily join the challenge by creating an Instagram post or a Tweet. Check all the points before you apply.
Put of a smartphone away and show your confidence, after all this simple change can make a huge difference with $100K in your pocket.