EZTV is an awesome site for torrenting and for those who can't afford time and money for Netflix and movie hall tickets as well. It's an easy and simple solution for all lethargic guys like me though I personally believe get a full movie and TV show that has been released just a few days ago is not a good judgment for the creative guys who have worked hard for creating an excellent piece for your enjoyment.
Streaming and downloading illegal and pirated contents are prohibited and may hurt intellectual property right but authorities can't just stop you from torrenting as it's available as an online resource so what they can just block the sites offering such contents.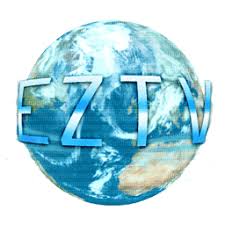 But EZTV is hard to resist as the contents are marvelous and no one especially those people who are hunting a good TV show or movie online can just overlook it.
Due to various claims through online digital millennium act rules, content creators claim the contents and Google simply delete the site links from its search results but until the server is up, Google can't make that site unavailable. So typing the URL may directly get you on the sites only if that is not restricted through your data provider through geo restrictions. Here, VPN comes into the role to unblock the site changing your remote IP. But maximum VPNs are a bit expensive as all these services are available on a monthly or yearly subscription basis.
So using the proxy and mirror sites can be a good option to unblock sites like EZTV. Proxies are nothing but a secure remote connection that catches your all activities and shows the results of your search through a remote system that's placed somewhere else in the planet whereas the mirror sites act as the gateway of the main site which is blocked by URL by the authorities. We better can say, these are the similar sites of the original one with different URLs. Finding all the mirror sites and getting those blocked takes time and by that time more mirror sites will be activated. Browsing these sites is safe and doesn't attract any kind of risk at all.
EZTV works just like any other torrent site; you can start downloading simply by clicking on the magnet link provided on the page of contents. It will catch the torrent download manager like BitTorrent or utorrent by no time. So it's easy to operate and get the real HD contents effortlessly without paying for any subscription.
Proxies help us unblocking the sites that are blocked in some regions while the mirror sites can be easily accessed from any part of the world. For the best and 100% work list of proxy and mirror sites for EZTV Torrent refer this page.
Try these mirror sites and get the fresh contents unblocked though we suggest using a free VPN service at least to hide your ass perfectly.