A new sensation has arrived in the market where a 32 inched smart TV with LED panel is launched at an unbelievable price of Rs. 4999! Well, let us inform you that it's a Chinese product at all. It's purely an Indian product. The company named Samy Informatics has managed this unbelievable offer with a product name SM32-K5500. The product price is Rs. 4K and the price doesn't include GST and the shipping cost.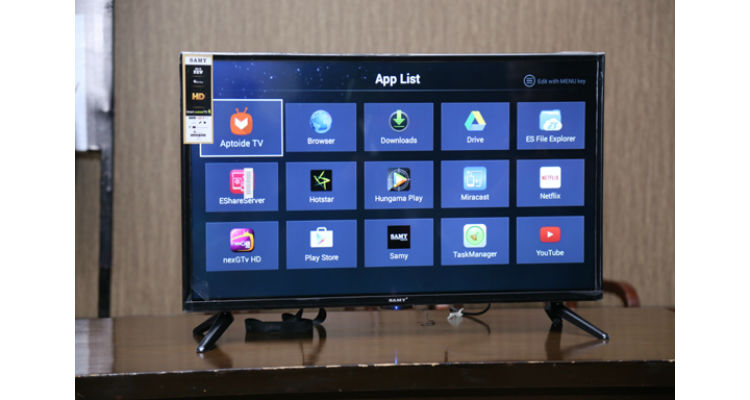 This 32-inch device runs on Android OS, version Android 4.4 with 4 GB flash storage and 512 MB RAM and preinstalled apps like YouTube, Facebook etc. Apart from these, the TV sports a 1366*786 pixel panel with 16:9 aspect ratios with a dynamic ratio of 1000000:1. Alongside, it sports two 10 Watts speakers with SRS Dolby digital and the 5 band equalizer for better sound output. This Make in India product has already made some sensation. The company has made a factory at Greater Noida where more than 200 people are employed currently.
The HDMI port and Bluetooth connectivity make some differences. You can connect other devices with the TV. With a shipping cost of Rs. 1800 and 18% GST on the MRP, you may be charged an amount around Rs. 8000 for the TV. Check it carefully. Don't make your move quickly as we have not recovered from the shock of Freedom 251 smartphone which was a blunder and scam as well.