There were a lot of complaints about the S10 finger print sensor. Many users reported late recognition and sometime non recognition while all the other smartphones are doing that with ease. For a device like Galaxy S10 it was something like unbelievable from a flagship class device.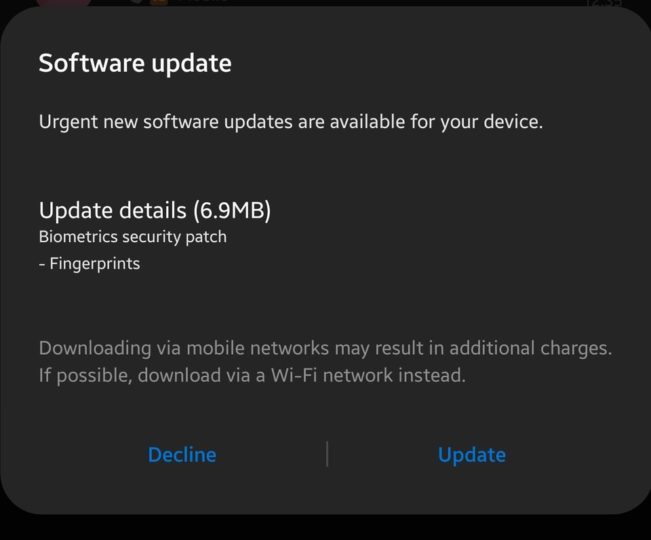 The software version of the sensor has been changed and the new update is the version V2.0.8.4 and according to the company with this update you will get the smooth experience that you have been always cherished to have. The superior experience and the issues related to touch recognition has been solved by fixing the bugs.
Right now, if you have a S10, you may not get the update as the company is dispatching the update in a few batches. So your device will surely get the update soon or later but there's no manual way to get that sooner.  So you need to wait till the batch where you device is listed on and then you will get an OTA notification to do the update. Get the update and use your biometric on S10 like never before.