Prevention is better than medication! This saying is especially true in the area of ​​maintenance where incidents can quickly become important, with negative consequences for the company: stop production, loss of important data, or simply lose time and productivity.
However, ensuring maintenance is a time-consuming activity that requires a real organization, especially on computers. The goal is to anticipate better to avoid unpleasant surprises and increase team productivity. The role played by IT devices and especially CMMS software will be very important, let's see why and how.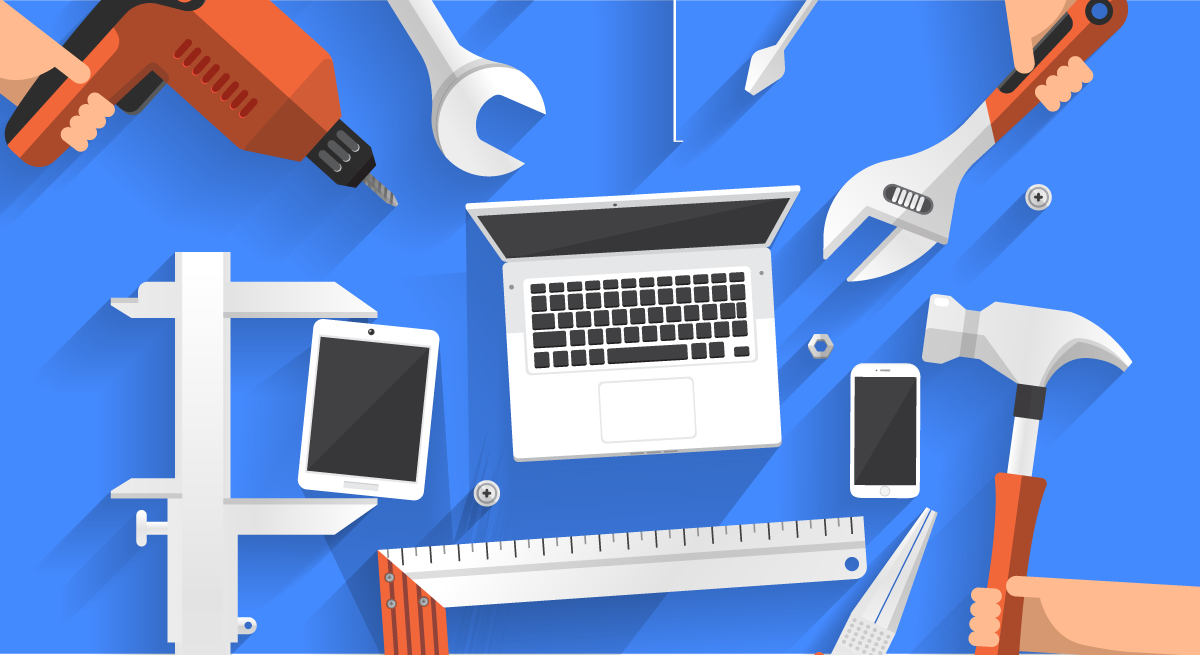 CMMS & Software: What are we talking about?
To understand the concept of CMMS (Computerized Maintenance Management), one must first understand what is meant by maintenance.
Understanding maintenance activities
Maintenance is all technical, administrative and management actions to maintain the condition of an item or return it under normal circumstances.
We can illustrate this with an example of computer server maintenance: to ensure technical maintenance involves keeping the system up-to-date and regularly conducting comprehensive audits to identify errors. But it also requires management of operating licenses, stock of spare parts and arranging appropriate purchases.
But to really get productivity and control your material assets, it's important to rely on special CMMS software. Why?
The CMMS software automates several maintenance activities
Indeed, CMMS software is specifically designed to plan all preventive maintenance operations, whether technical, administrative or managerial. This clearly distinguishes maintenance operations:
– Systematic: planned according to a fixed schedule.
– Conditional: triggered by reading or measuring.
– Forecasting: planned by extrapolation as a result of the analysis.
Its strength is to list all important tasks and coordinate their implementation. The CMMS software can then analyze data from the Information System (for example, the hard drive occupancy rate) and trigger the appropriate maintenance operation. Finally, this can provide a dashboard of all maintenance operations, both in forecasting and in the execution of tasks, and this can bring you significant productivity improvements.
Reducing the risk of computer incidents
By coordinating all preventive maintenance operations in CMMS software, the risk of incidents and failures throughout the information system is greatly reduced.
Preventive maintenance periodically allows aging equipment to be updated and anticipates the risks associated with equipment globally. However, its importance is sometimes questioned because it represents direct and visible costs while the costs associated with the possibility of incidents are always indirect.
But the impact, which is often underestimated in companies, is very real:
– Data loss: IT events often involve loss of valuable and therefore harmful data.
– Stop production: Failed business software can stifle all services and reduce business productivity.
– Response time for problem-solving: Depending on its criticality, the incident can mobilize several members of the IT team at uncomfortable times.
Not to mention that an event sometimes has far more dramatic consequences. For example in the field of biomedical engineering for the hospital sector: machines that are often computer-aided, damage at the wrong time can endanger lives.
CMMS software saves time in equipment management
Indeed, its ability to automate a large number of time-consuming manual operations will facilitate the management of equipment. Don't forget that the information system is very greedy in equipment, equipment, and other parts: easily lost!
CMDB is integrated for an overview
To avoid this, what is better than having a global vision? The CMMS software that integrates the CMDB feature (Configuration Management Database) provides a glimpse of information systems. CMDB is a relational database that contains all the physical and logical elements that makeup information systems: hardware, peripherals, but also software and databases. The strength of CMDB is not only to list IS components, but also to describe configuration items, namely the relationship between these components. When CMDB and CMMS software is integrated, CMMS can exploit this data gold mine for its own analysis.