Startups of all types in all niches of business have a challenge during the infancy of the business opening which is standing out from the crowd. This becomes increasingly difficult when the market is saturated with companies offering the same products/services. Even similar names can lead a company to have trouble separating their business from the rest of the startups in the niche. Technology can easily be used to help helping a business become easily identified in their industry. The best tactic a company can implement is that of an intense marketing campaign without trying to force brand image making it look inorganic. The following are tips to help a startup earn name recognition in a sea of startups in a saturated market.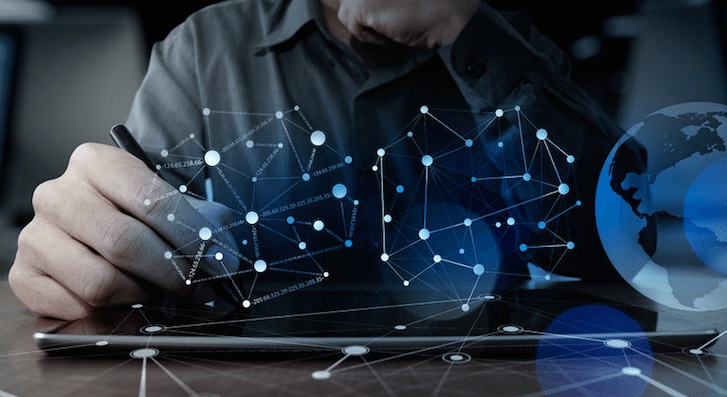 Doing Content Marketing Daily
The right marketing approach in terms of content marketing online can help a startup set themselves apart from other new companies in a space. A piece of content getting picked up by a huge publication like that of Forbes or Huffington Post can handle link building work for months due to all of the backlinks to the article. Creating the best pieces of content possible can be done with data as there are tools that showed what type of content received the most traffic, social engagement, and backlinks. Consistency is the key here. Google looks to blogs that are regularly updated and rewards them with better rankings in the SERPs. So, even if you publish the highest quality content, if you do not do so on a consistent schedule you will face issues. Create some kind of content calendar to keep yourself accountable and keep your postings consistent.
Shopping Around Online For Equipment To Cut Costs
Finding great deals on equipment of any kind can cut costs allowing a startup to sell to those that want a more budget-friendly option. Machinery Network is a great example of a website where a myriad of used products can be bought from a reliable source. Reaching out to vendors like this to see if there is any discounts for bulk orders can reduce the price even further. Do not purchase items that will impact quality of work delivered to clients/customers in a negative manner. For example, getting low resolution monitors for a web design team would impact design work immensely and could alienate those working in the department.
Utilizing Freelancers ToScale Work
Freelancers are an untapped resource for companies trying to figure out how to scale up but simply cannot. Not only can freelancers help a startup handle far more work than other companies in their infancy but they often save on costs. Reliable freelancers can be used when needed in contrast to a full-time employee that might run out of things to do if business is slow in their department. Upwork is a great resource in terms of freelancers as it offers protection for both companies as well as freelancers. The ability to look up previous client reviews can also increase the odds a freelancer will pan out. Hitting deadlines and following directions correctly the first time can allow for a fruitful relationship between the startup and the freelancer.
Using Social Media To Engage In The Industry
Social media can play a huge role in legitimizing a company be engaging with others in an industry. This could be commenting on a tweet of a CEO or company or sharing relevant industry content with a knowledgeable insight. Building up a large number of relevant followers will help the company market as well as showcase knowledge through social media content and sharing content produced by the company. The right retweet or share via social media by an industry giant can good an abundance of good for a startup of any size.
High Tech Pitches Can WOW Prospects And Close Huge Clients
Getting large clients is the best way to stand out from other startups but pitches have to be on point. Large corporations would rather work with an established company but can be convinced with a great pitch/business strategy that use technology. Pulling out the projector with slides to show a client is a surefire way to lose a sales prospect forever. PowerPoint presentations can be great as can pitches that have custom design elements produced in-house. The use of data in pitches can be very convincing as today's business world is run by data analytics with every company trying to be more efficient or create a better strategy than the year before. Research on the people that will be pitched is also important as this can help create the pitch perfectly. LinkedIn and other social media platforms can be the best place to do this research but make sure to go into incognito so your prospects don't know you are looking them up.
Take the time to leverage the advantages of technology to get noticed in a saturated startup environment. Stay true to the startup's brand and do not sacrifice any key company values just to get noticed!