Do you use guest posting to promote your business and improve its Google ranking? If not, you probably should – it may seem like an intimidating and time-consuming method, to begin with, but once you start reaping the benefits, you will understand that any investment of time and effort in it is well-justified. However, not all guest posting is created equal. In order to achieve the best results, you have to do it right – and in this article, we will tell you how.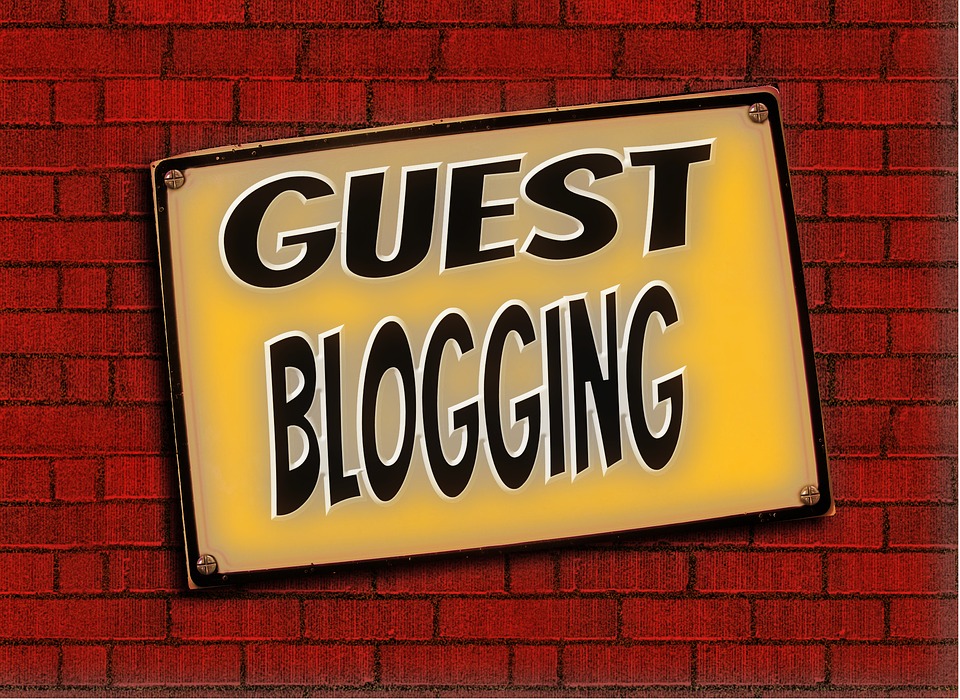 1. Go for quality over quantity
This concerns both the posts you write and blogs that publish them. A few well-written posts for a small but careful selection of high-authority blogs with relevant audiences will do more for both your brand exposure and search engine ranking than a hundred slapdash articles scattered across dozens of third-rate randomly chosen resources. If you experience problems with producing this amount of such writing, hiring a blog posting service may be a viable alternative.
2. Determine your goals
You cannot achieve meaningful results if you do not know what results you intend to achieve. Decide from the very beginning what is the purpose of your guest posting campaign. Do you want to get new subscribers? Increase incoming targeted traffic? Get conversions? Choose a calculable goal (you should be able to see if you are progressing towards it) and build the strategy around it. For example, if you want new subscribers, your backlinks should lead to a landing page customized specifically for that purpose. If you work with a guest posting agency, instruct them as to the goal of your campaign, to begin with.
3. Carefully research each blog you intend to work with
Writing a guest post is a long and tiresome job. On average, it takes a skilled writer about 4.5 hours to write a blog post. However, if you consider the time you spend adapting to the unfamiliar requirements of the host blog, discussing the details and generally greater length of such posts, it is no wonder that some writers report spending over 20 hours on a single post. This means that you cannot afford to choose blogs to write for haphazardly. Before you decide to work with a blog, research it. Does it have an audience similar to yours? Is its authority high enough? Does it have enough visitors? If you use a guest blogging agency, you largely do not have to worry about it, as they already have lists of suitable blogs for most niches.
4. Establish relationships with blog owners
These days, sending a blog owner an email with an offer of a guest post out of the blue almost never works. If the blog in question is worth writing for, its owner receives dozens of such offers on a daily basis and is unlikely to give each of them more than a perfunctory glance. If you want to get noticed, you first have to get acquainted with the blog owner or webmaster: comment on his/her blog, participate in discussions, mention one of his/her posts on your own blog, write an email on some other matter and so on. Once you create some kind of connection, prepare a few ideas for posts suitable for this host blog and pitch them to its owner. This guide published by guest posting service Luckyposting can give you an idea of how to do it.
5. Focus on long-form, in-depth posts
Your brand's reputation depends to a significant degree on both what people find when they look for the name of the company and what this name is associated with. In other words, if somebody Googles your brand and finds numerous original, in-depth posts discussing the details of important aspects of your industry, he/she is going to be impressed. Similarly, if he/she finds such an article when looking for some information, he/she is going to be impressed as well – probably impressed enough to look for other content by your brand.
It would not be an exaggeration to say that in today's search engine landscape, guest posting remains one of the best ways to improve your rankings, attract new traffic and grow your brand's reputation. Of course, the method is not limited to these tips, but they will serve as an excellent start.