Technology has remarkably progressed, and as a result, the business world has changed dramatically. The advancement in technology has made it possible for anyone with a laptop and the right skill set to launch a business.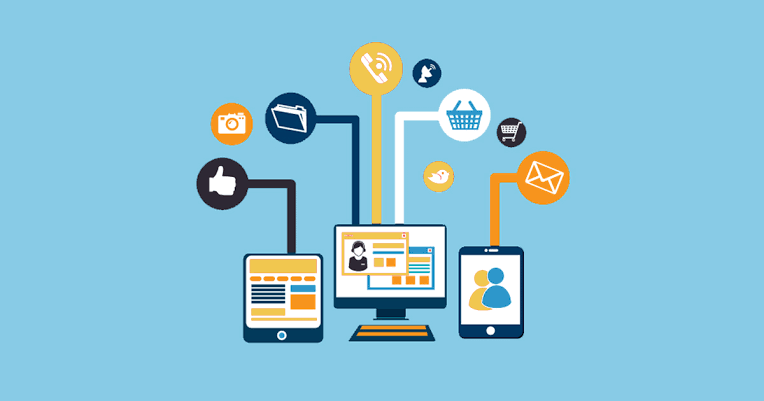 Talking of technological advancements, while some tech advances fade away over time, the business intranet has only evolved with time. 
In fact, intranets have drastically revolutionized the business world in many unexpected ways. From humble beginnings and limited functionalities, the virtual intranet has been able to drive productivity by enabling the employees to exchange information and manage projects easily. 
Considering the fact that many business owners and CEOs are often astonished to see how the right intranet can boost their business, let's have a look at the benefits of intranets. 
So, without any further delay, let's roll. 
#1. Enhanced and Stronger Communication 
The present era is the information age, and even in the information age, communication is a challenge. Employees working in any organization may feel isolated from the management and their colleagues, which results in a 'silo mentality.' Such a mental state often adversely affects the growth of the organization. 
Know what? There is a perfect way to break these barriers in an organization, and that is intranet software. By enabling quick and direct communication among the employees and management, the intranet helps people to share ideas and feedback, creating a transparent communication in an organization. 
#2. Increased Employee Engagement 
One of the significant challenges for leadership is to increase employee engagement. While there is no perfect solution for every organization to increase employee engagement, a social business intranet can prove to be effective. It can inspire staff members to contribute more to each initiative and project. 
When you have a common communication space for everyone, your entire staff is connected, and it becomes easy for all to work towards a common goal. 
Thus, the intranet works like an assemblage and keeps people united and motivated. 
#3. Easily Managed Information 
There are times when employees feel buried under the long email trails or a pile of papers, and it becomes difficult for them to locate an essential piece of information or document. This usually hampers their productivity. 
Well, with the intranet, you don't have to worry about it happening anymore. A social intranet software makes it easy for you to organize and manage important information and document in a dashboard format. Thus, anyone who needs the same can easily find it. 
#4. Immediate Chat Feature
Intranet software is full of features that ensure smooth communication, but the best way to ensure quick and easy communication throughout an organization is an instant messenger. 
This comes handy when you build an intranet software inside your platform. You can create group chats, search previous conversations, drag and drop files/documents, etc. and enjoy seamless communication with anyone in the organization in one centralized place. 
#5. Better Project Management
The task of scheduling projects, keeping track of the progress of each project, and sharing documents or information related to a project is tedious. 
Well, not anymore. With the intranet software, you can easily keep track of each project, along with monitoring the progress of your employees and resolve any issues they face. 
#6. Increased Transparency 
One of the ways to improve business operations is by enhancing the possibility of transparency among all the employees. An intranet comes with valuable tools to improve work relations and productivity at the same time. 
Task management, direct chat, spaces, and notifications are some of its features that ensure transparency and efficiency throughout the organization. 
#7. Saves Time and Efforts 
It does not matter if you are a business of 50 or 50,000 people, sharing and exchange of information and data are quite time-consuming. 
Have you ever wondered how much time is wasted in sharing a piece of information to different people in an organization over email? Also, did you think about how much time it may take for them to find and open that file? 
Yes!! That's what this is about. When you have a unified platform where you can share a piece of information with all in one go, and all of them can access it readily, a lot of time and effort is saved. Eventually, increasing productivity and business growth. And that's what an intranet does for a business. 
Prefer Reading: Develop an intranet to save time, money, and effort. 
#8. Happy and Motivated Staff Members 
One of the essential things to keep your business glowing and growing is by keeping the staff members happy and motivated. If you think that you can keep each employee happy and motivated personally, then when are you going to focus on how your business is running? 
Also, no one (neither top management nor employees) has enough time to get into great personal communication while at work. 
So, how can you do the needful? Here's the perfect solution- Through the intranet. There are many gamification features where you can integrate the positive competition among employees and recognize the efforts. And you can award badges to the winners. Doing this, you can keep them happy and motivated to work in the best interest. 
Thus, an intranet inspires your staff by keeping them in fun and positive challenges and awarding the winners.
#9. Advanced Security 
The one thing that every organization is always worried about, irrespective of its size, is security. They may want to keep certain documents, information, data restricted to a limited number of people, or they may not want to share a piece of information with all the employees. 
Guess what? With intranet software, you can easily do that. Besides keeping the vital information secure, you can also keep control over user security by granting access to specific individuals to parts of the system with permissions setting. 
#10. Easy Remote Work Opportunities
There was a time when remote work used to be an exception, and in the present era, almost every company allows its people to work while being in any part of the world. 
Now how do you think that working from a remote location has been easy to manage? What would happen if an employee working from a remote location needs access to an important file/document? 
Well, with the intranet, working from a remote location has become very easy since it allows far-flung colleagues to collaborate efficiently. 
The Final Say
In a world that runs on technology, the intranet is a boon. It holds power to transform any business organization, irrespective of the size. With an intranet, organizations can take advantage of the smooth flow of communication, increased employee engagement & productivity, transparency, properly managed information, saved time and efforts, increased security, and many more benefits. 
With all the benefits that come along with the intranet, there is no doubt in saying that every organization, whether big or small, must use an intranet and see their business grow to the next level. 
So, if you have not taken the leverage of this incredible boon of technology, then what is it that you are waiting for? Go ahead, revolutionize your business, and amaze yourself by the results that come along. 
Do you still have any doubts about the same? If yes, then feel free to ask us by leaving your query in the comment box below, and we will be more than happy to help.