Google has developed Android into a new level, 4.4 KitKat has some mystified hidden features which may have slipped by you. You will have to dive deep into the OS to find out the hidden tips and tricks of Android 4.4 KitKat.
Top 5 hidden features of Android 4.4 KitKat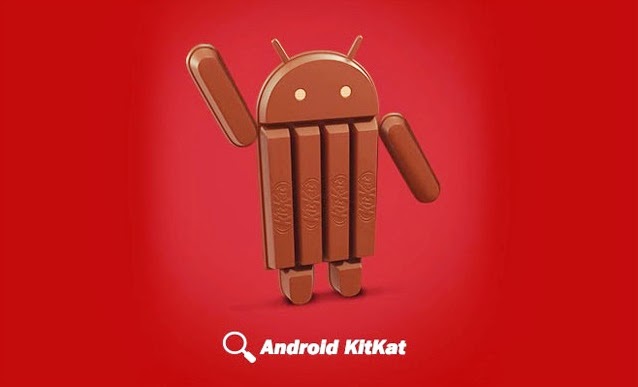 Let's be frank, once an OS get updated it's become quite perplexed, and it definitely takes the time to find out what changes have
been made by the developers, so here are the interesting hidden functions of Android KitKat which can really make your smartphone more productive and common tasks a little bit easier.
Cutting-edge Power Saving Mode
One of the greatest problems that Android Users face is Battery Power, and GPS is the main malefactor behind it which sucks the battery power most. In order to get some extra power for Android Smartphone, you will have to turn the 'location mode' on.
A new option that has been included to KitKat under the Settings tab named "Location" where by turning on the power saving mode users can reduce the drain on the battery as when it's on power saving mode the phone uses nearby cell towers or only Wi-Fi networks to account your location.
Developer Mode of Android 4.4 KitKat
Recently if you have enabled KitKat on your device then surely you are missing the option called Developer. In the previous versions of Android, Developer mode could limit the background processes, let you access the USB debugging, CPU usage overview and many other well-defined common tasks.
How could Google do this to Android users? No, they just made it a hidden feature of Android. KitKat users can still get back the Developer mode onto their device via Settings > About Device/Phone then scroll down to the bottom where you can find a Build number, tap that for seven times and the Developer Options will be added to the device on the contrary.
This is one of the best-hidden features of Android Smartphones; now KitKat users can access with Framework. It's indeed very annoying to scrolling through multiple files and apps to find one specific thing, so this is where Framework does its job as it brings all files in one place.
Find out what's consuming the memory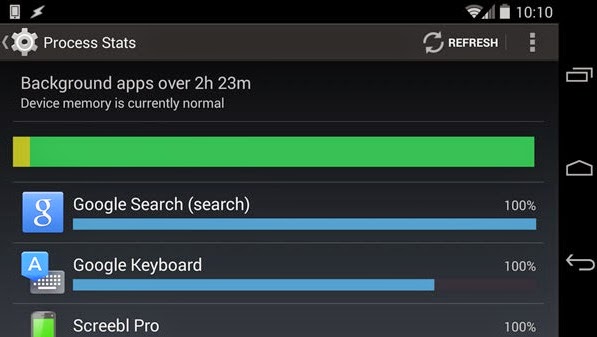 Let's go back to the developer option which is the finest hidden trick of Android Smartphones and 4.4 KitKat. After turning on the developer option, you can see the memory utilization of your device. Just go to Settings
à
Developer options
à
  Process Stats and help your Android device to be a spirited one from lethargic. 
Google has made the Alarm feature a bit present-day for the people who actually utilize the feature of alarm on their Smartphone in order to get their job done perfectly. Now it will give an advance notification one hour before the alarm. The advantage of this new feature is that if you want to disable the alarm, you will not have to open the clock app like before. So, these are the hidden features of Android.
Hope you have liked our article on Top 5 hidden features of Android 4.4 KitKat and if we have missed any don't forget to mention it in the comment box.