There are plenty of best fitness trackers and if you do want to stay away from your fitness regime then go for the best heart rate monitor for your permanent relaxation.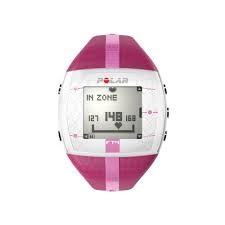 There are plenty of fitness trackers and if you do want to stay away from your fitness regime then go for the best heart rate monitor for your permanent relaxation. 
You need not be trained for recording your heart rate, be it a chest strap or running watch. It is not only informing you about your stats accurately, but it also shows you that you training is going right and also let you know that you are getting the fitness record you wanted to have and how more you have to cope.
With this new device, you can get to know that optical heart rate monitoring on the wrist and via good old chest straps. Through picture, you can now get a detailed picture of your fitness and running form, which will lead to faster times and reduced risk of injury.
Choosing the right one for you is not an easy task. So I have weighed up some comparison to show you the best heart rate sensors for you.
The chest strap is a bit difficult to carry; now the making watches and fitness band are more in. TICKR X is the highest scoring heart rate monitoring device on wearable tech. The Wahoo TICKR X is equipped with internal memory that will store 16 hours of your heart rate data and additional motion analytics that record your cycles as well. You can involve in your activity without your smartphone, and then you have to simply transfer all the data back when you are back to home.
GarminForerunner 225
Garmin's new running watch is it's first launched with optical HR tech. It has GPS tracking tech, a water resistant feature and there will be detailing Garmin Connect software. It is available now in red and black.
Mio Alpha 2
Mio Alpha 2 takes an EKG-accurate heart rate from your wrist. Heart rate zones can be monitored, with a LED flashing light notifying you regarding your zone and it works with various fitness apps. The onboard memory can record 25 hours of workout data along with the distance, pace, speed and calories data.
Fitbit Surge
Fitbit Surge sports an optical heart rate sensor and PurePulse tech that will genuinely monitor your stats every second by applying the data to boost your training and will perfectly track your calorie burn.
Set a target heart rate zone and make sure you are being motivated yourself for accomplishing the level
Fitbit Charge HR
The Fitbit Charge HR is not as useful, but it is still coming on the best list in wearable tech. It tracks your continuous heart rate monitoring and activity and calorific burn tracking. The app is reasonably good for both beginners and those looking for motivation.
The lack of GPS might not make this tracker more informative. Overall, this is a comfy to wear fitness tracker with caller ID, a good battery life for five to seven days and accurate roundabout tracking.
These lists of heart rate tracker are worth investment and will give you great motivation to work out for keeping your heart rate at a moderate level, thus leaving your anxiety and depression aside.