Apple is notoriously proceeding with its latest launches. Now iPhone 7 turn has come to create a sensation in the market. Apple is particularly not disclosing the day of announcement or the release date of its upcoming flagship smartphone dubbed as the iPhone 7. In the last moment, we will get to know the official declaration that is only through release. The company always enjoys the eagerness in the crowd for its devices.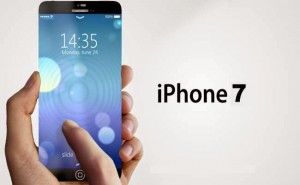 There are vague reports in the case of a release date of the iPhone 7. Apple Insider, reportedly, claiming that Apple Inc. might announce the iPhone 6s, and most probably the iPhone 6S Plus with Apple SIM (universal SIM card) pre-installed in September this year, on the contrary the report by Value Walk is claiming that Ming-Chi Kuo of KGI Securities has delivered a note to investors that Apple might release first its flagship smartphone, that is iPhone 7.
We are still unsure if the iPhone 7 will be launched in 2015 or not. But except the official announcement, there is more of the buzz publicly created. Check out five rumoured features of the device and when it is showing its presence:
1) DSLR-like Camera:
The iPhone 7 is rumoured to make it presence with a camera that has a potential to take high quality photos almost similar to that of DSLR cameras. Not many people are knowing that Apple has bought LinX Computational Imaging in $20 million from an Israeli company which is popular for its camera technology, according to Techradar placing report by the Wall Street Journal.
2) Splendid Processor and RAM:
The iPhone 7 is perhaps very close to the rumour to be powered by an A9 chip processor and also packed with 2GB of RAM. You never know this could turn true perhaps.
3) Sapphire Crystal Glass:
It was earlier saying that the iPhone 6 would come with screen protection by sapphire crystal glass, which is very much like a diamond in hardness, but it was not happened as it was claiming to be. There was no Sapphire Crystal Glass used on the phone. Rumours are again claiming the same thing that Sapphire Crystal Glass would be used in the upcoming flagship smartphone iPhone 7 and this time rumour will not turn wrong most probably.
4) Force Touch:
Apple is so excited to talk about the Force Touch feature on the iPhone 7. This feature is already used in Apple Watch and MacBook. This also has the good possibility to remain in iPhone 7 with its release.
5) Operating System:
Apple is always presenting its operating system at the WWDC events, and the company has already launched the new iOS 9 in WWDC, which happened in June.
Nothing could be claimed to confirm s of now as there could be any changes we expect to occur in last moment.  One thing I can predict through knowing the market that iPhone 7 is expected to support Apple's latest OS, iOS 10. Keep checking the updates here. Check also about iPhone 8.