One of world's leading smartphone maker, the Chinese tech giant Xiaomi has announced that the latest upgrade to company's Android-based operating system MIUI 7 is now available for seven Xiaomi handsets outside China, around the world more precisely.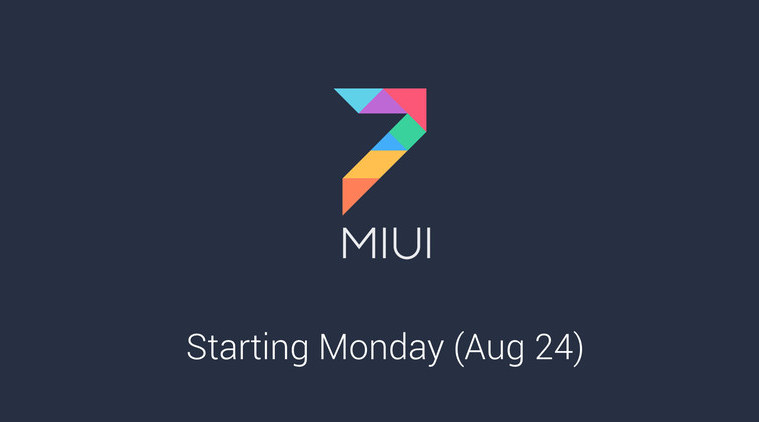 The update will be available for seven Xiaomi devices and they are Mi Note, Mi 4, Mi 3, Redmi 2/Prime, Redmi 1S 3G, Redmi Note and Mi Pad said Indian counterpart of the company in a statement on Tuesday. The MIUI 7 global state update roll out starts from today after three months of hard work, testing and optimization.
The notable exclusion from the update list is Xiaomi Mi 4i which will expectedly get the update from the upcoming weeks.  The MIUI 7 was unveiled on 19th August, 2015 in India and it is the latest upgrade to Xiaomi's Android-based operating system with several new features designed exclusively for India. One of them is MIUI 7 now supports ten local Indian languages and is continuously undergoing localization & customization.
According to Xiaomi, they have refined MIUI over the past year to create MIUI 7, which comes with a colorful interface with better performance. The main highlights of this new MIUI 7 operating system upgrades are it offers better battery-saving optimizations (10 % more) and provides even wider range of personalization options. This up gradation also facilitates 30 % faster system response and comes with child lock option. The MIUI 7 data saver feature, which is still in Beta phase, will be rolled out for MIUI 7 global stable version soon.
Xiaomi launched their Android based operating system MIUI on August 16, 2010 with only 100 users. Today it has crossed 150 million users and is available in 156 countries and regions worldwide. Till date Xiaomi has rolled out 250 weekly updates.