iBall the Indian electronics company introduces another 4G-LTE enabled Smartphone named iBall Andi Sprinter 4G in India. The phone is priced at RS. 7,099. This is the second 4G budget Smartphone that iBall introduced between September and October. The previous one was Cobalt Solus 4G. As the market of Budget Smartphone is growing day by day in the tier 3 and tier 2 countries like India, this is another slick step by iBall to be in the rat race. The most interesting part of iBall Andi Sprinter 4G Specification is that it features Universal IR Remote application. Read all about Andi Sprinter 4G Features in Details in the below section.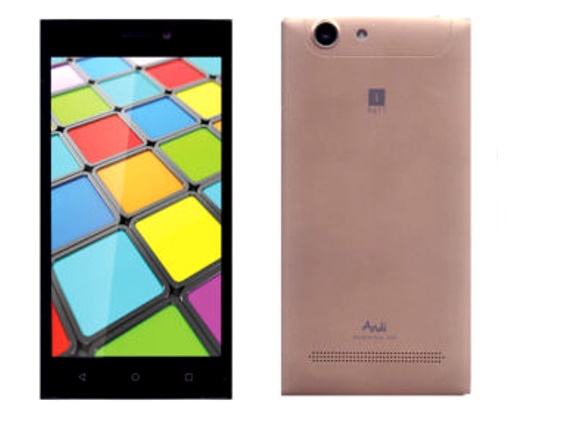 iBall Andi Sprinter 4G Specifications
Insertion of IR Remote application allows the users to control set top boxes, ACs, TVs and many other electronic devices using IR transmitter, which is indeed a unique feature to have in a budget smartphone. Let's look into other specifications of iBall Andi Sprinter 4G.
| Display | 5-inch with 480x854 resolution |
| --- | --- |
| RAM | 1GB |
| Storage | 8 GB internal, 32 GB expendable |
| Processor | 64-bit quad-core processor clocked at 1GHz |
| Battery | 2100mAh |
iBall Andi Sprinter 4G Specs in Details
The phone features 5-inch Display with 480×854 resolution. While the pixel density is 195.9ppi. Another great thing is that Andi Sprinter 4G is coupled with 64-bit quad-core processor that will allow the users to play and use quite high-end games and applications smoothly as a 1 GB of RAM is there to support and improve the performance of the phone.
In terms of memory, iBall Andi 4G comes with 8 GB internal storage and a MicroSD slot to expand the external memory upto 32 GB. It has an 8 GB rear camera with auto focus and LED flash. The front-facing camera is around 3.2 megapixel. A 2100mAh battery powers the phone.
iBall Andi Sprinter 4G Features: What's Unique in It?
As per the officials of iBall, the Andi Sprinter 4G will come with nine different regional system language, while 21 keyboard supporting languages will be preloaded in it. With some preloaded apps, like Citrus Cube, BlackBox, Premium Privacy Guard, backup and restore application makes iBall Andi 4G more welcome to the budget Smartphone seekers. Along with IR Remote Technology, these iBall Andi 4G Features makes it more interesting than just another cost-effective Android Smartphone.
iBall is a thriving credible name in Indian Smartphone market, which recently introduced iBall Slide Avonte 7 priced at RS. 10,999. It is claimed to be India's first Tablet PC with rotating camera, check more about it.
On the other hand, the Chinese Smartphone brand Vivo is all set to launch the first Smartphone with full-time 4K video feature, called Vivo Xplay 5S. Well, also don't forget to share how you like the iBall Andi Sprinter 4G Features, Specifications?