Android 6.0.1 Marshmallow update is about to be rolled out for the Andoid One Phones. Android One is a project initiated by Google in a joint venture with some companies in developing countries like India, Indonesia, Thailand etc. In India Google had gone in tie up with three companies- Micromax, Spice and Karbonn. The first mobile which has received the Android 6.0.1 Marshmallow update is Cherry Mobile G1 in Philippines. Hopefully it will go available for all the devices in coming week.
Android 6.0.1 Updates Coming in Android One
Till now Nexus 5X and Nexus 6P are the devices that got Android 6.0.1 update. Now it's Android One's turn to get the latest OS update from Android. As there are not so many pool where info about the features of Android Marshmallow are available Online that's why everyone of us had thought that Google would roll out the OS update, Android 6.0.1 later, may be in 2016 for the other devices.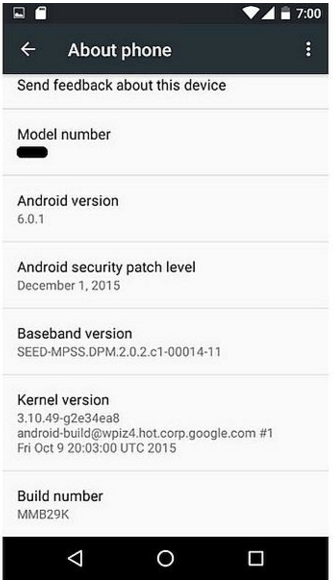 Android 6.0.1 Marshmallow has no exceptional gimmick except some bug fixes and over all stability improvement. Rumors indicates that this update is a first step towards the major Android OS update-Android 6.1 that is coming in next year.
LG G4, Moto X Style and Moto X 2 Generation is about to get the new Android update. Experts are advising not to go with this update right now as Google is planning to come up with Android 6.1 update. Once Google rolls out the next update, directly go with that because this one (Android 6.0.1), you better can say an intermediate update with minor bug fixes.

"It's correct. These are monthly patches which will be released by Google every month. Android One received Nov Patch in Oct itself. I too have Android one and these patches will be [sic] roll out shortly to Nexus devices too," /u/riskcheck says.
Few weeks back, Google had gone in a tie up with Indian smartphone maker LAVA and with a new start in Android One Google wants to give this project another try in India. Android Lollipop is a flop version with a lots of bugs. This Android update is arrived with these bug fixes.