Taxi service provider Ola said today that they will offer its mobile wallet, Ola Money, as an independent app, a carefully chosen move to step into the booming digital payment market in India competing with the likes of Paytm, Mobikwik and Freecharge and other digital payment companies.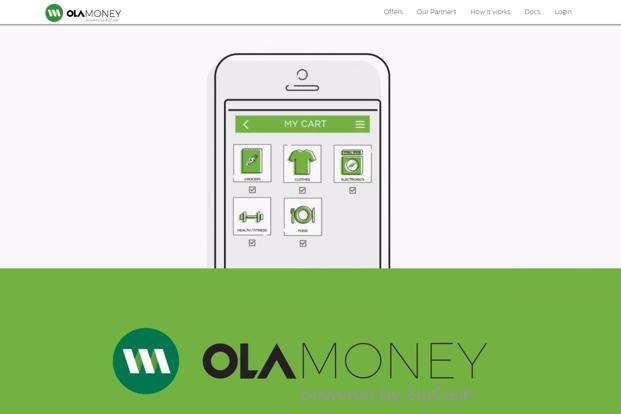 Ola Money, powered by ZipCash, has more than 40 million users and available earlier within the Ola app, Ola Money allowed users to pay for their taxi and auto fares. In August, the company announced its association with a host of online platforms like Lenskart, Oyo Rooms, and Saavn to enable their customers to make cashless transactions.
Ola co-founder and CEO Bhavish Aggarwal said to the pressers "Ola Money has seen tremendous acceptance over the last three months, since the time we opened it up for third party merchants. We continue to add more merchants and build many more use cases with Ola Money, making it a seamless experience for users."
With the app facilitating users to do a lot more online payments' including mobile recharges and money transfers, Ola is excited about the possibilities that Ola Money offers for the millions, who are inclined to choose an easy to use mobile payment solution, Mr. Aggarwal further added.
With the launch of this brand new Ola Money app, users now can pay directly to the partner merchants as well as get money transfers and mobile recharges done.
Mr. Aggarwal also mentioned in a statement that "The app will soon be usable for utility bill payments, across online and offline merchants and leading payment gateways as well, making Ola Money a holistic solution in the payment ecosystem"
Zipcash holds a semi-closed wallet license which is needed for the third party payment services. According to our sources, Ola holds a minority stake in the company.
Ola Money will now directly compete with the existing big fishes of the market like Alibaba-backed Paytm that claims to have more than 100 million users and Mobikwik that has over 25 million wallets in the country. So it will be interesting to see how they will perform in this rat race.