All Chinese smartphone makers have affection towards the iPhone and Oppo is certainly one of them. In a recent leaked image of upcoming Oppo R9 proved the long lasting love affair of Oppo towards iPhone  when we noticed that the design of Oppo R9 is near identical to the iPhone 6S Plus. Oppo fans are eagerly waiting for the release of the new flagship device Oppo Find 9, which has been postponed to the first quarter of next year as Oppo has decided to stuff the phone with the all new Snapdragon 820 SoC. But in the meantime the leaked image of R9 proved that the company is not just satisfied with the new upgraded version of Find 7 and is keen to produce the big brother of R7 by the end of next year.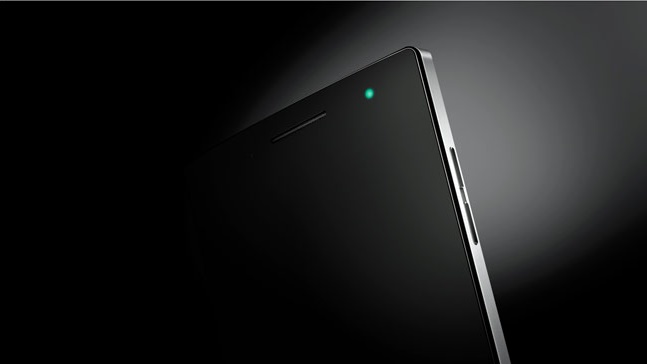 Oppo R9 Design
As we have discussed earlier, the design of Oppo R9 is very much inspired from the design of iPhone 6s.According to the Chinese media Oppo R9 will come with an all metallic body with alloy construction. This all metallic body design of Oppo R9 will also use a nano molding process that will ensure better integrity when casting complex cases and means extremely round corners and sides, which also go some extent to the overall iPhone appearance of the handset.
Oppo R9/Find 9 Features (Probable)
We don't know much about the exact features of Oppo R9 but we are sure that just like Find 9, Oppo R9 will also be released next year with the Snapdragon 820 inside. That means that the handset will sport a quad-core CPU, and the Adreno 530 GPU. If we talk about other rumored specs of Oppo R9, the phone will sport a phablet sized screen, probably of 6.0 inch with 1440 x 2560 pixel resolution and also will be bezel-less. The screen will be protected with the latest Corning Gorilla Glass technology. Oppo R9 should come with a fingerprint scanner on board, possibly Qualcomm's Ultrasonic Fingerprint Recognition technology. The handset should also faeture fast charging capabilities, and probably will be powered with a 3700 mAh battery.
Other speculated specs of the Oppo R9 device include a rear-facing camera worthy of being found on a high-end phone and a superb quality front facing camera. Oppo R9 will probably sport a 21MP rear camera, and 13 MP front camera for taking selfies. The phone will run on Android Lollipop OS and probably will feature 3 GB RAM under the hood. According to the rumors, Oppo R9 will house 64 GB of internal storage capability and that can be further expanded to 128 GB via MicroSD card. Oppo R9 will probably come with Dual SIM option (1 micro and 1 nano) and on the connectivity front, the phone will feature 4G LTE and other modern day connectivity options such as Wi-Fi 802.11 a/b/g/n/ac, WiFi Direct, hotspot, Bluetooth v4.0 and A-GPS.
Oppo R9/Find 9 Release Date (Probable)
Oppo has not said a single word about the release date of Oppo R9,but according to our sources they will release the handset in the 4th quarter of the next year.
Oppo R9/Find 9 Price (Probable)
Like the release date, Oppo has not spilled the bin about the price of Oppo R9, but according to our assumption it will be priced at Rs.25000. ($400)
Oppo R9/Find 9 Specifications (Probable)
Display: 6.0 inch
Resolution: 1440 x 2560 pixels
Internal Storage: 64 GB
Processor: 2 GHz
RAM: 3 GB
Rear Camera: 21 MP each
Front Camera: 13 MP
OS: Android 5.1.1
Battery Capacity: 3700 mAh
Wrap Up
It is true that we don't know a lot about the upcoming Oppo R9, but following the trend of the latest Oppo devices and the information we gathered from our sources, we have written this article on Oppo R9. We are sure that most of the specifications we have discussed here about Oppo R9, will be featured in the phone it will be officially released. If we get any other official news about the features, specifications, release date or price of Oppo R9 we will post in our website.