Vodafone is all set to provide its 4G services in Kochi to give Airtel, the lone 4G service provider of India a hard run for the money. Vodafone 4G service will be available in Kochi, Kerala on the band of 1800 MHz, which is believed to provide a high speed network. As per the recent announcement Vodafone 4G customers will be able to surf the internet with ultrafast speed on smartphones and devices & Mobile Wi-Fi. Well, the pricing of Vodafone 4G will obviously be high comparing to the present data plan of the British company, the 4G plan with 20 GB data will cost the customers 2,499 INR.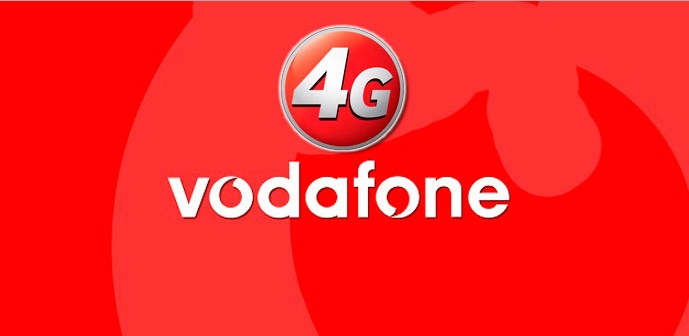 The LTE services of Vodafone 4G will be accessible from all 4G enable handsets and the customers of Kochi will be able to use the high speed network from 14th December, 2015. So, as of now Vodafone is the first telecom company in Kerala to provide all 3 types of services, i.e. 2G,3G and 4G using company's own modish radio technology. In the announcement, the company also said that because of its radio technology Vodafone customers will surly experience the seamless internet surfing.
On the other side, the dominated cellular company of Kerala, Idea is also planning to launch its 4G services in five different cities of the state within 30 days. So, get ready for the tug of war between the two giant telecom service provider centralizing 4G services. Moreover, Reliance Jio is planning to enter the city with its 4G network and cost effective data plan. How the plan is cost-effective? Well, Reliance Jio is believed to offer 20 GB of 4G data in less than 1000 INR, which is way too low comparing to Vodafone's package. So, the tug-of-war hasn't just begun?
However, including India Vodafone 4G services will now be available in 19 countries across the world and that will change the way of peoples' living and working, as per the MD and CEO of Vodafone India, Sunil Sood.
Wrap Up
So, why all the telecom companies are running for Kerala? Well, it is the fastest growing market in terms of data revenue. According to the recent announcement, in Kerala the market of data revenue is astonishingly growing by the rate of 75%, which is way too higher comparing to the national market. So, that's the case, which explains why we are seeing a major development in terms of 4G network in Kerala. Well, it's still not clear when it will all be available nationally.