Have you ever wondered that why do we need verification number for using WhatsApp? Have you ever tried to enjoy this WhatsApp without phone number verification?  Well! I have answers to all your queries regarding usage of WhatsApp without using any phone number, rather I must say that this article is going to answer the frequently asked question "How to use WhatsApp without your mobile number verification?"
Well! before getting into the details of using WhatsApp messenger without any number verification, let's take a look into the fact behind the need of a phone number for using WhatsApp. WhatsApp actually acts in a way similar to the SMS system, in which only the people who are on the phone address book can get connected to each other. The only difference is that WhatsApp is cheaper than SMS because it uses nominal data.
WhatsApp Without Mobile Number Verification- Check How To Use 
Now let's discuss about the method of using WhatsApp without mobile No verification.
1. First of all just backup all your WhatsApp data like texts, images, etc on your phone.
2. Now uninstall WhatsApp and download it again, but make sure that you don't install it now
3. Put the phone on Flight Mode to lock the access of network
4. Now install WhatsApp by going to the Install WhatsApp option.
5. Put your phone number by going to the 'enter your phone number' As your phone is on the flight mode, you will not receive the phone number verification SMS
6. As the verification process is incomplete, WhatsApp will ask you an alternative way for verification.
7. Choose check through SMS option and enter your e-mail address
8. Now click on "submit" and immediately without waiting click on "cancel" option. Your authorization process will end here
9. Now you have to spoof that message. So do it by downloading any app that your phone supports for spoofing.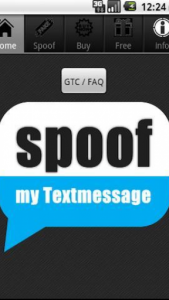 10. Now just go to your Outbox, copy the message details and send it false verification
11. Now use this false details for false verification
12. Send your email address from your phone to 447900347295
13. A confirmation message will be sent to that fake number. BINGOOOO…….Now you are ready to use WhatsApp without number verification. 
So guys, just follow the above mentioned simple steps to use WhatsApp without showing your mobile number. Enjoy buddy.