Garmin Fenix 3 HR: When technology has almost engulfed the society, our days are starting with the help of technology and ending with the same. So every tech related brand and company is on the race to launch new products. Within a month of the New Year tech products of different categories have been launched at different parts of the world.
Today there is a huge market for different tech products. The needs and demands may differ from customer to customer, but the market is getting bigger and bigger day by day. Today in this market, almost everything has been made available to satisfy all kinds of needs of all the customers. So, naturally the fitness freaks are also not an exception to this. Here we present the all new Garmin Fenix 3 HR right here right now!!
Garmin Fenix 3 HR Features
Keeping in mind the demands and requirements of the fitness freaks and increasing awareness of physical fitness, Garmin has recently launched its all new and revised Garmin Fenix 3 HR. The most important feature about this fitness gadget is that it can keep a track of the heart rate. At the back of the gadget you will see a new Elevate HR Sensor which keeps a track of your heart beat rate.
The problem with the earlier versions of the model was that there existed no feature of tracking the heart rate. For heart rate tracking one had to buy a separate heart rate tracker chest strap with which people are not much easy. The new Garmin Fenix 3 HR gives you all such facilities.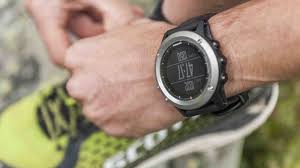 The gadget has been configured in such a way that it can handle all sorts of outdoor sports, be that swimming, jogging, hiking or even snowboarding. Now as far as the design is concerned, the all new Garmin Fenix 3 HR looks much similar to the older version of the same. It has got 1.2-inch diameter and "Chroma" display. The level till which it can withstand water is 100 meters.

According to the company, "Garmin Fenix 3 HR watch comes with Sapphire lens. Also, you can now customize your watch with a titanium bezel. Moreover, you have three more band options. You can choose from an interchangeable nylon, a leather strap and of course, titanium band to go with the titanium bezel."
Garmin Fenix 3 HR – Price
Every good thing comes with a price tag. Garmin Fenix 3 HR is not an exception. The launching price of this gadget is $599.  But if you can afford to pay $200 more you can get the Titanium band. If you have that enough then also you have to wait a little to bag it.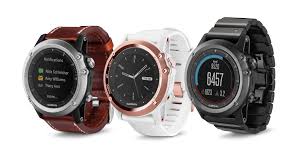 Wrap Up
We are expecting a lot regarding the all new and upgraded version of Garmin Fenix 3 HR. However its time to take a look at how it works out and how much competition does it give to the other devices like Fitbit Alta  .