HTC unveiled Vive virtual headset at the Mobile World Conference (MWC) 2016. The headset  is priced at US $799 and is available in 24 countries. It comes with two wireless controllers, a Vive Link Box,  two Vive base stations for motion tracking, and Vive ear buds.The device has  a built-in microphone plus comes with a headphone jack so you can plug external audio devices into the headset. The HTC Vive can also be connected to the computer via a cable and can be integrated with your smartphone (both Android and iOS).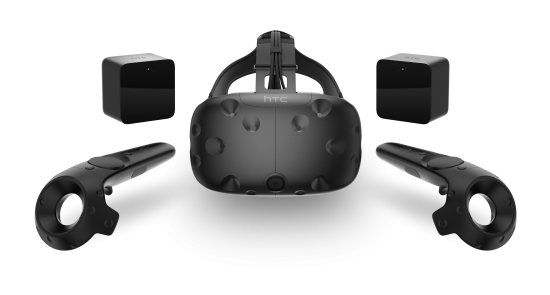 Once integrated with your smartphone, you can do a number of tasks like answer calls, check messages, and view reminders via the headset without having to take it off. Beside these, the HTC Vive is a bundle of joy as it comes with two absolutely free VR games – Job Simulator: The 2050 Archives, and Fantastic Contraption. The only drawback being the minimum requirement of HTC Vive virtual headset is all lot. You'd require Nvidia GeForce GTX 970 or AMD Raadeon R9 290 GPU, if you want to use it in your desktop or laptop.
ALSO SEE: HTC One M10 Probable Release Date,Price,Features & Key Specs
"From the beginning, Vive has been at the forefront of virtual reality, with HTC pioneering several ground breaking technologies," said Cher Wang, chairwoman and CEO, HTC. "Since announcing Vive this time last year, we have worked tirelessly with Valve to deliver the best VR experience on the market, winning multiple awards and receiving critical acclaim from media, consumers and the industry. With the Vive consumer edition we are now able to realize our ultimate vision; bringing Vive into homes around the globe so that people can experience immersive virtual reality in a away that fires the imagination and truly changes the world."
ALSO SEE: Top 10 Smartphones of 2016 under Rs. 25,000
The HTC Vive virtual headset is priced at US $799. the pre-orders will begin from February 29  at 10am ET (8:30pm IST) in 24 countries. including the US, UK, Canada, Germany, France, and Italy. Unfortunately, the virtual headset is yet to arrive at the Indian market.