The Japanese tech conglomerate Sony today unveiled their latest IMX318 CMOS Exmor RS image sensor for smartphones. The company also boasts that this brand new camera chip is the industry's first stacked CMOS image sensor with built-in hybrid autofocus (as fast as 0.03 seconds) and 3-Axis electronic image stabilization (EIS).As a result, the image sensor promises better image quality and more compactness than its predecessors.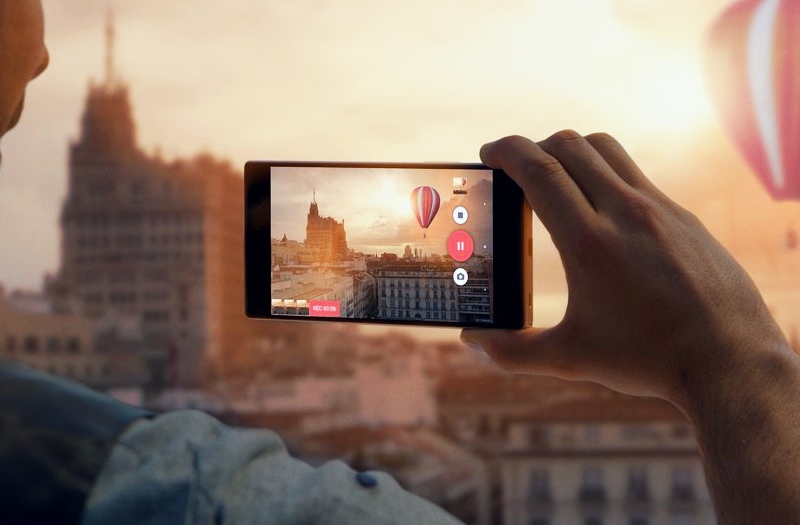 This latest image taking technology, IMX318 CMOS Exmor RS image sensor comes with a 1/ 2.6-inch stacked CMOS image sensor with 22.5 effective megapixels and 5488×4112 pixel count. Sony also announced that they will start shipping of the sensor in May (Q2 2016) this year, which is eventually almost the same time when the Sony Xperia Z6 is rumored to launch.
Check Also : Sony Smartwatch 4
According to the company's claim the IMX318 will feature industry's smallest unit pixels, which measure 1.0um, and for that reason the image sensor boasts a compact size while retaining the 22.5 effective megapixels. This latest sensor facilitates the users to "capture image stills of those decisive moments reliably in high quality, as well as high resolution video without fear of blur."
The company also emphasizes on the fact that this is the first image sensor that has built-in high-speed hybrid autofocus which allows the camera to focus as fast as 0.03 seconds. Faster focusing allows the users can take images quicker when needed.
This latest IMX318 sensor nudges off the camera shake by the virtue of signal output obtained from the external 3-axis (pitch, yaw, and roll) gyro sensor. Also the image stabilization technology incorporated into the sensor corrects not only camera shake, but also lens distortion, making for more beautiful videos. Moreover, as the image stabilization is achieved by processing within the hardware of the image sensor, less power is used than when it is accomplished by software processing in the external application processor.
The company has also introduced the MIPI (Mobile Industry Processor Interface) Alliance's latest C-PHY 1.0/D-PHY 1.2 specifications for this image sensor's interface that would allow it to achieve more power efficient and faster data transmission from the image sensor to the application processor. This allows the seamless switching between high resolution video and still image photography. Other notable features in theIMX318 sensor are lens resolution correction, HDR imaging, white spot correction, NR and more
The company also announced that since the sensor enables smooth video recording, apart from the smartphones; it can be used in other products as well, such as drones. The IMX318 can record 4K resolution videos at up to 30fps, full-HD resolution videos at up to 120fps, and HD videos at up to 240fps.