In our everyday life, we often face this problem, when we get stuck in a very noisy place or in the traffic and still have to receive very important calls which get inaudible eventually. To rescue from this pathetic problem, Seoul-based Korean earphone making company Ripple Buds comes with an amazing solution and created an earbud which comes with an in-ear microphone. This in-ear microphone nullifies all the other ambient noises so that user's voice remains crystal clear for always.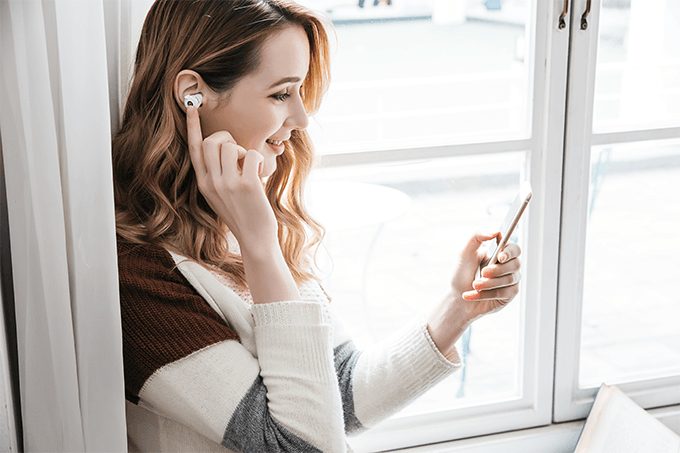 Ripple Buds CEO, Shin Dusik, himself found this common problem to receive a call in a noisy crowded place or talking with a client while travelling which makes his conversation very difficult. Once Mr. Shin lost a client to an inaudible phone meeting and thus decided enough is enough and it was the high time to create a solution for this common daily problem. Ripple Buds started a kickstarter campaign in March 2016 which will be ending on 21st April 2016, to raise fund for the project and till date they got $343,724 with almost 3000 sponsors already.
This modern day Bluetooth earbuds is the world's smallest earbuds which is equipped with an in-ear microphone. Ripple Buds features an innovative noise blocking technology which excludes the ambient noise by about 30 decibels and makes easy for the person on the other side of the phone as he or she will hear your voice crystal clear. Moreover, you can recharge your Ripple Buds earbuds on-the-go, kudos to a recharge capsule, which can power the 3 (mono) and 6 (stereo) cycles of full recharge to the buds for which the buds last for at least for five hours.
You can also use these Ripple Buds earbuds to listen to music. The earbud is designed with three fin earpad which eclipses the ambient noise and enlightens your hearing experiences to a whole new level. Apart from that, the Ripple Bud earbuds comes in help to voice recognition services like Siri, Cortana and Google Voice Search, where background noise can ruin voice commands and make voice recognition unusable. As there is no ugly mouthpiece attached with the earbud, it increases the voice clarity of the hands-free calls and voice recognition.

Ripple Buds can be used by anybody and everybody, like businessmen and working professionals can use this earbuds for conference calls on the go. For the automobile drivers for Ripple Buds is a life saving device which blocks the traffic noises and makes their journey calm and peaceful. The cyclists use this incredible Bluetooth earbuds for blocking the sound of the wind and allowing them to talk while riding. The athletes can also use Ripple Buds while running and doing workouts. Also the earbuds are sweat-proof and washable, which makes it easier for them too.
If we talk about the technical aspects of the RippleBuds earbuds, the microphone which is equipped in the earbuds comes with a frequency range of 100Hz ~ 16KHz and output impedance of 2kΩ -S/N. The speaker sports an impedance of 16 Ω at 1KHz, output sound up to 92.7db +- 3dB at 1KHz, and a bandwidth of 20hz ~ 20khz.The earbuds has a Dual Mode Bluetooth 4.1 Audio compatibility with classic Bluetooth devices (A2DP profile audio codec) and with a wireless range of up to 30 feet/ 10 meters. Also, whenever a user goes more than more than 30 feet from their device, RippleBuds sends a notification to him or her telling that the user has gone too far and is leaving his or her device behind. This feature helps the user to prevent the device loss.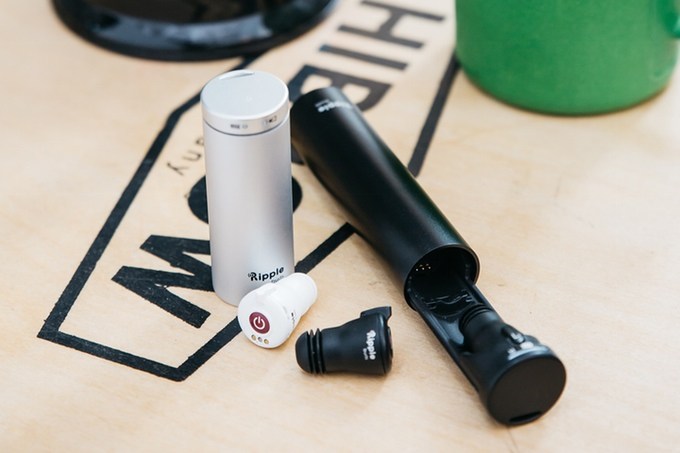 This amazing Bluetooth earbuds is compatible with any tablets, smartphone, and laptop which features Bluetooth and communication functions built-in. According to the company, the battery of the earbuds is going to be a 55 mAh Li-ion battery which is expected to support a standby time of 110 hours and talking time of 5 hours after a charging period of 2 hours .The recharging capsule will be of 310 mAh. Ripple Buds earpads are made of silicon which is available in 5 different sizes and are washable.
The Korean company is very confident that they will be able to produce the earbuds as outlined. Ripple Buds has hired experts with over 20 years of experience in hardware manufacturing on their team .The company has their very own factory and production facilities in Shenzhen, China. Ripple Buds also gives stress on the fact that they are not using the bone conduction method which is bad for the skull bones.
You will have to wait till June 2016 if you have ordered One-RippleBud (mono) and till September 2016 if Two-RippleBuds (stereo). Though the price of the Ripple Buds earbuds is still not confirmed yet but one thing is sure that you will have to pay a fee of extra $20 if shipping out of Canada, USA, China and South Korea.