Samsung Electronics has launched its new SSD T3 in India starting at a price of Rs 10,999 for the 250GB and go up to Rs 74,999 for the 2TB variant. Samsung's external Solid State Drive (SSD) offers multi-terabyte (TB) storage capacity. Its portable, available in a wide range of capacity options, including 250GB, 500GB, 1TB and now at 2TB variant. The prices of other variants are as follows –  500GB for Rs 18,999 and 1TB variant for Rs 37,999. The Samsung SSD T3 come with all-metal body and will be available in the country starting from March 21 in stores and online shopping markets like Amazon, Snapdeal and Flipkart. Each unit of Samsung SSD T3 comes with a 3 year warranty.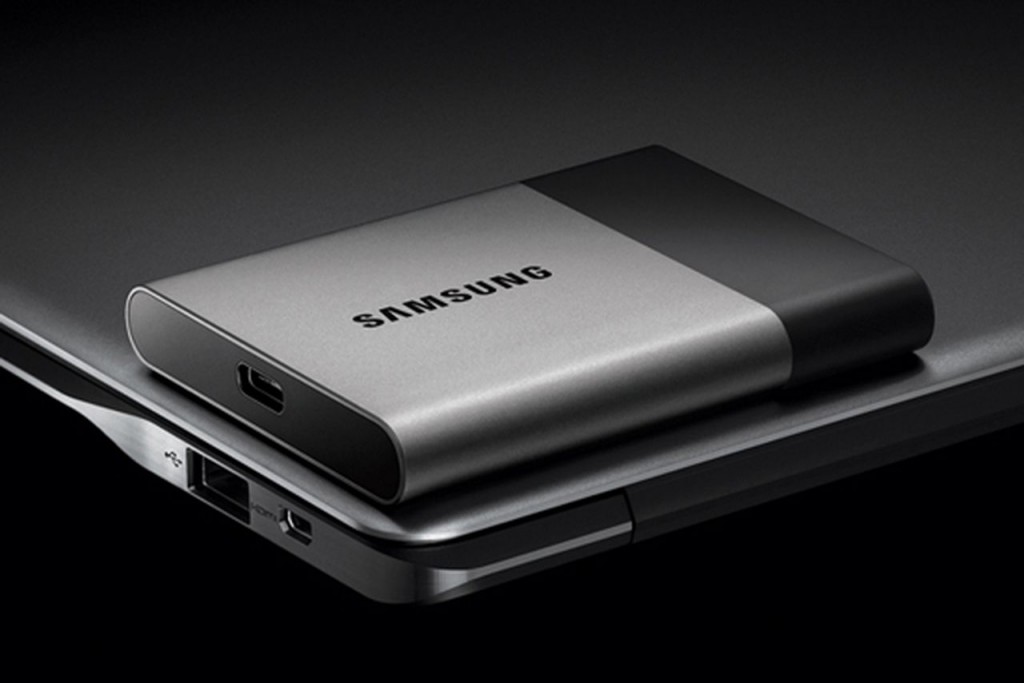 ALSO READ: Samsung Galaxy S8 Release Date, Price, Specs, Price, Rumours, Concept
The new SSD T3 is available in four version – 250GB, 500GB and 1TB and 2TB. It offers sequential read/write speeds of up to 450 megabytes per second (MB/s) and comes with AES-256 bit hardware encryption that allows users to easily manage password settings and keep the device safe. It has a USB 3.0 super speed interface – which is up to 4X faster than external HDDs. Since the drive is portable its designed to withstand bumps and scratches, that are primarily responsible for data corruption and lost. Its up to 1,500G shock resistant and can withstand  up to two meter drop. The new T3 has a metal body outside, and shock resistant internal frame that also features a thermal frame which prevents the device from overheating.
The portable SSD T3 is slim, compact, and like the T1, it looks like a card holder, only a little thicker. With 74x58x10.5mm dimensions, it weighs around 51 grams. Unfortunately the gadget is not waterproof but Type C can be connected to large-screen devices such as televisions Android smartphones and tablets, as well as Windows or Mac OS.
In the global scenario Samsung controls half of the SSD market and with the launch of Samsung T3 SSD, they plan to boost their sale in India and ultimately dominate the market. Vice-President of Samsung India Electronics, Sukesh Jain said in an interview to The Indian Express, "India is one of the first few markets in the world, after the US, other places to be getting the new T3 SSD. It is becoming a new interest area for the globe, especially consumers products, and it is one of faster growing economies. The consumer needs in India are growing. We as a global organisation feel that India is the right market for us to be in, and we've had reasonably good success with the earlier product."
ALSO READ: Samsung Gear S2 3G Smartwatch to Go On Pre-Order at Verizon
While admitting, that the Indian market normal Hard-Disk based market, Jain is hoping to make people aware of the features and benefits of SSDs. "What we are seeing is that there is a lot of interest in lifestyle products, and people are ready to spend money, if they can get higher value out of it. People are now more open to new ideas, and we see this market getting created here," he added.
Wrap Up:
Since the launch of Portable SSD T1 by Samsung in 2015, the company has redefined and revolutionized the external storage market. And this, they say, is just the beginning. The company promises to set a new benchmark compromising on storage capacity, style and security.