Home security systems are a must in Smart Home. For what use is a Smart Home if it's not secured. There are several ways for you to keep an eye on your home. The level of desired security dictates the kind of home security system one needs to get. In the market a variety of competitive products are available of different standard. We will help you sort through them and pick 10 best smart home security system so that you can get the one's you think is suitable and convenient for your home.
In this post you'll find a range of system, from the basic to the all-inclusive. We hope you find something suitable in accordance to your budget and need.
Also see: Top 10 Best Drone for Sale 2016
Netato Welcome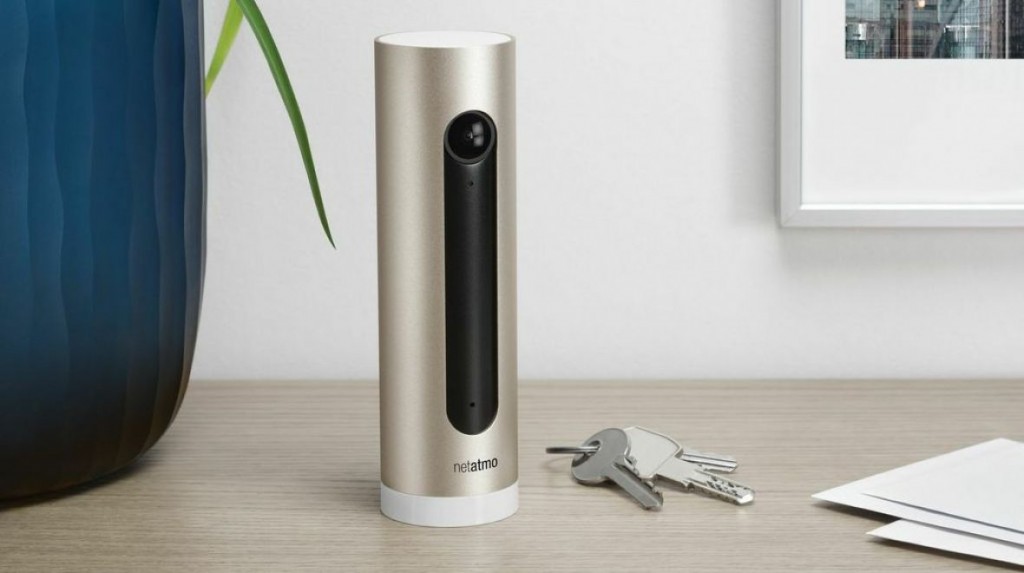 The Netato Welcome is suitable of anyone who wants a futuristic looking home security system that comes without having to do a monthly subscription. Welcome enables you to record full HD video for no extra monthly payment. It alerts the house owner whenever it spots an intruder and comes with a face recognition software where it recognizes to faces of your friends and family. Netato Welcome sleek cylinder-ed large device made from anodised aluminium which later this year is going to come with motion sensor accessories.

Key Features:
Revolutionary face recognition technology
No video storage fee
Full HD 1080p videos, extensive 130 degree field of view and superior night vision
Nest Cam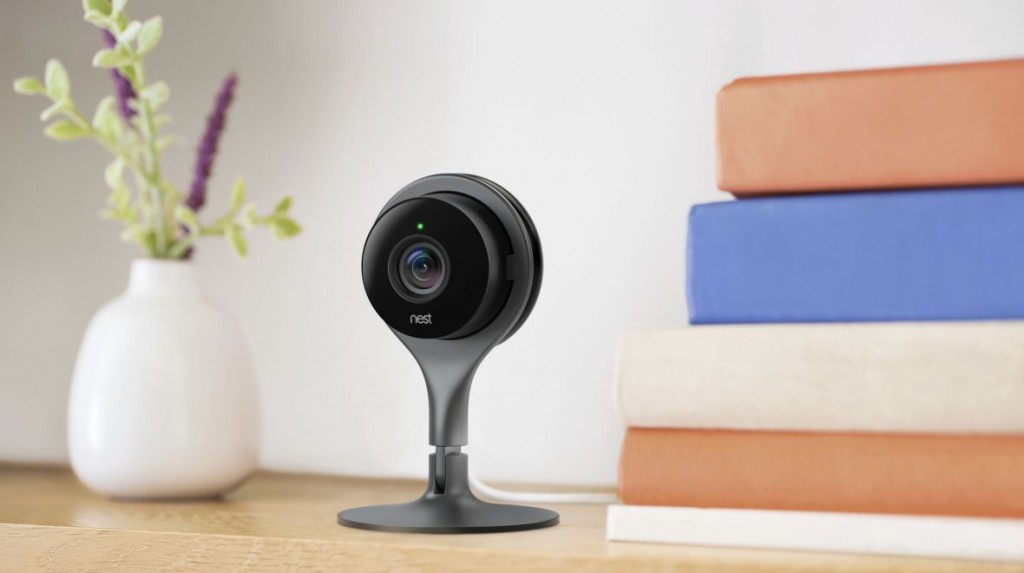 Its a smart security camera prefect for shooting 1080p footage. It features a 8x digital zoom and night vision with its eight IR LEDs. The device comes with accessories like magnet for sticking on refrigerator and a tripod. Nest Cam features a motion detector that comes handy in case of a fire. The only drawback is that in order to access video history, or special activity zones, you'll need to sign-up.

Key Features:
24/7 live video streaming
Alerts on your phone
You can talk into the camera to get someone's attention present in the room where the camera is place
Honeywell Tuxedo Touch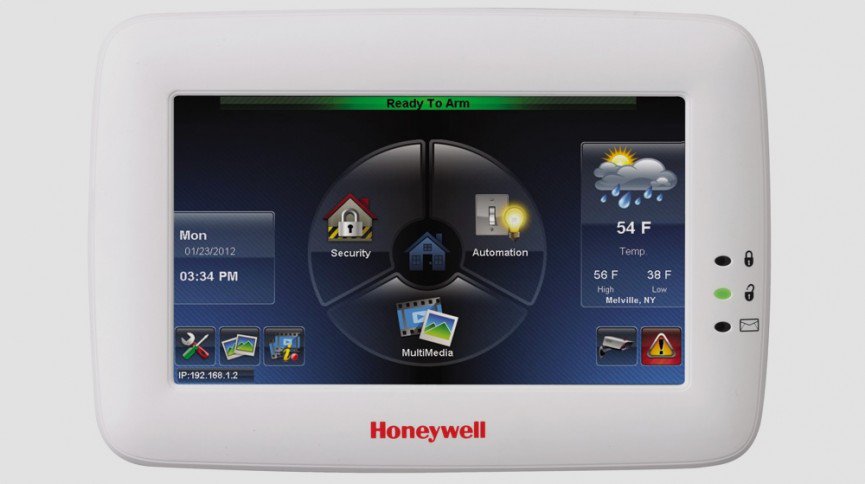 One of the most comprehensive home security device available in the market right now, Honeywell Tuxedo Touch offers a bunch of facilities like smart locks, video monitoring, home heating etc. This is one standalone device you much have if you can shell out a bit of extra money and get all the bits and pieces installed.

Key Features:
Comes with a Vista 20p control panel
Two Honeywell 6280w keypads
And AL624 Auxiliary Power Supply board
Canary All-in-One Home Security Device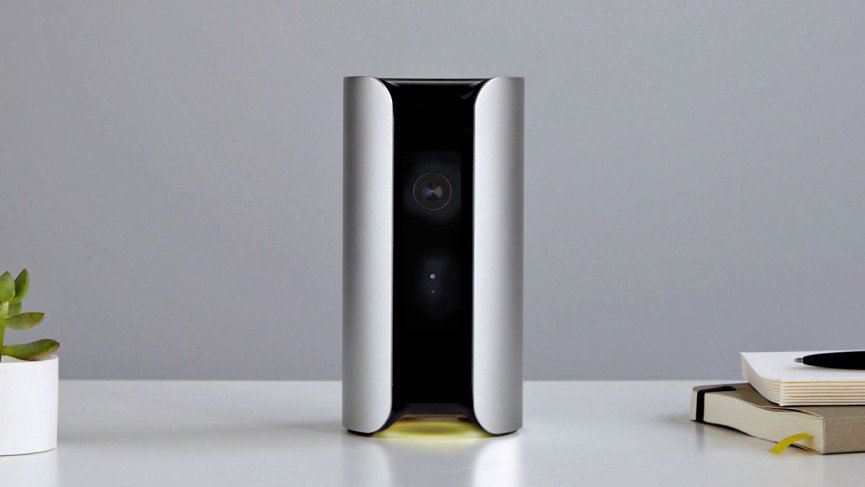 The look-alike of a router, Canary comes packed in a sleek box that contains the entire security system. The package includes a camera, a accelerometer sensors, a siren and a speaker. The camera comes with motion detection and night vision.

Key Features:
No installation, or monthly fee
Offers Home Health Technology that includes monitoring air quality, humidity and temperature.
1080 HD camera comes with 147 degree wide-angle lens
Also see: 10 Best Electric Toothbrushes of 2016
Piper nv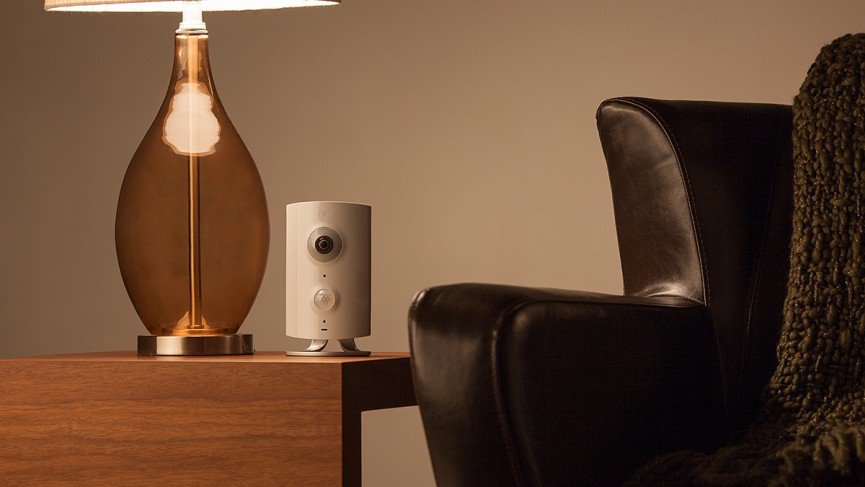 "With Piper, you're always home" – an appropriate tagline, we'd say. It pretty much encompasses the idea of home security. Piper nv is a cylindrical looking device that's got 180-degree lens for a full view of the room. You can get live video feed, notifications on your smartphone, and can even monitor temperature, sound and brightness. If you get the compatible Z-Wave bits of kit, it'll help Piper nv control various appliances in your home while you're away.

Key Features:
Temperature/light/humidity sensors and sound/motion detector
Regular text/email alerts
Battery backup and high grade SSL video encryption available
Dropcam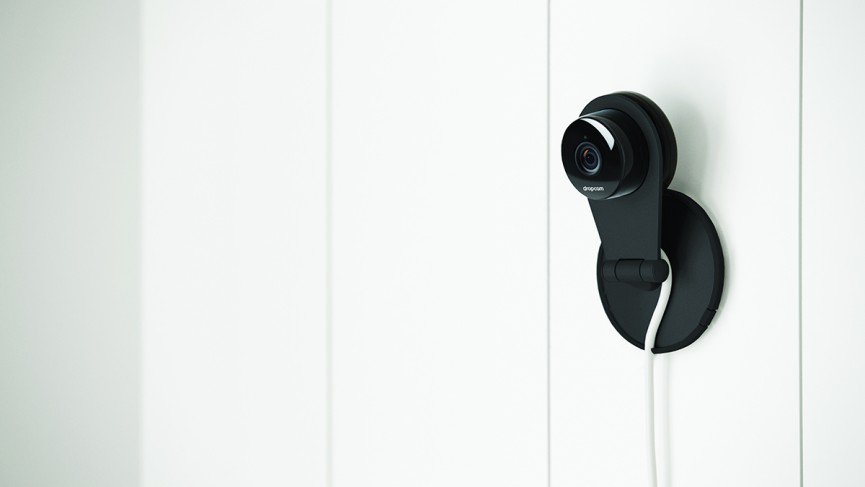 It's owned by Google. The device is an always-on video camera that live streams 720p video and provides free live access. The camera has a two-way mic with a 130-degree wide-angle zooming lens. Notifications are sent toy your smartphone based on motions and sounds. You can even set-up a recording schedule that'll record footage and save it on cloud. Although to access this feature, you'll require to subscribe separately.

Key Features:
Connect to Wi-Fi via computer or iOS mobile device via Bluetooth Low Energy (BLE)
Stunning video quality with 2x sharper video
Watch live feed from any device such as your Apple Mac, Windows PC, iPhone, iPad, iPod touch or Android device
Samsung SmartCam HD Pro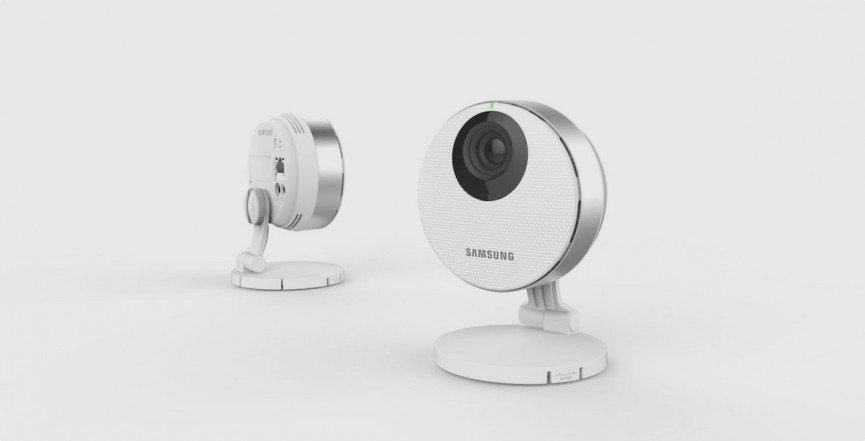 Samsung's newest security device features advanced motion and audio detection and alerts, microSD card slot to locally store video feed, enhanced two-way talk, among other things. These advanced technologies are going to be able to detect the difference between a plant rustling in wind and a man walking by. The SmartCam app helps regulate the device and alerts the owners.

Key Features:
Multi-streaming options available for up to 10 cameras.
Provides 128 degree ultra-wide angle coverage
1 year manufacturer's warranty
Also see: Top 10 Portable Bluetooth Speakers for Travelers
Swann SWO-ASH01K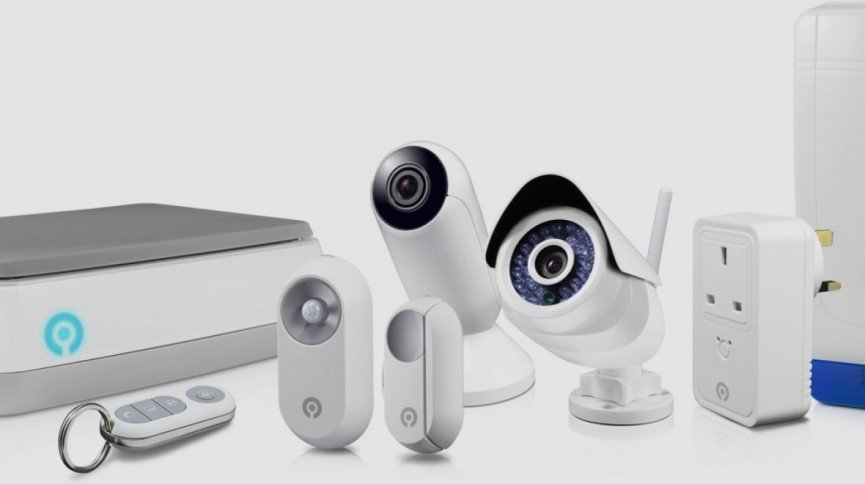 Swann's home security comes with a specially designed audio detection algorithms which was originally developed for US prisons to control crowd. It instantly recognizes the sound of babies crying, glass breaking, smoke alarms going off, among other things. The kit includes smart plugs, movement sensors, a key for, indoor and outdoor camera. For cloud storage you'll have to subscribe.

Key Features:
Magnetic sensor on either side of door & window frames that detects open & closed status
In-built microphone that hears glass door & window if they break
Measures the energy consumption for any plug-in devices
Kodak CFH-V20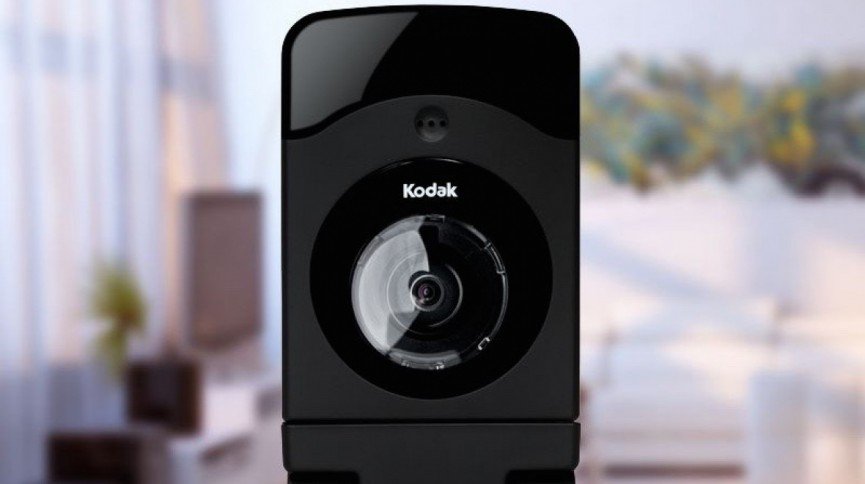 The device allows you to stay connected to the people and pets at your home. It features a 180-degree viewing experience that comes Wide Dynamic Range, geo-fencing that signal the device to turn off and on when you leave or come into the room. Cloud storage of video feed is available for free but additional backlogs are available on a subscription.

Key Features: 
Motion triggered notification available
The wide dynamic range helps enhance image quality in extreme quality condition
Lifetime 1-day cloud storage facility available
EZVIZ Mini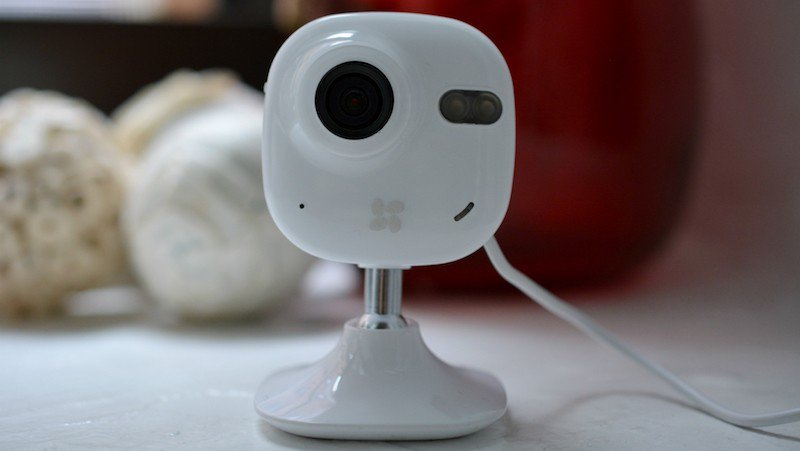 Its a low budget camera for consumers who can't afford big expensive gadgets. It's got a small structure that features a removable mounting brackets made of metal. It works with a magnetic base of the camera. The device features a super-sensitive motion detection sensors that triggers auto-record feed, sends notification and alerts to the owners. EZVIZ Mini is excellent for starters and comes at really low prices.

Key Features:
Provides 64GB micro SD card for storage beyond the cloud
Has got night vision and extra-wide
720p high definition with 8x zoom and audio recording capacities
Wrap Up:
The above smart home security devices that often comes coupled with their very own app are gonna help you control your door locks,lights, thermostats, vacuums, and even pet feeders, lawnmowers, using your smartphone.The device we have listed are often customizable and come with do-it-yourself option. We hope at least one of these are convenient for your smart home.