Counter Strike 1.6 has made its way to Android phones. Now you can start playing this first person shooting game on the smartphone you have in your hands. A ton of thanks to the man, Alibek Omarov who single handedly made this popular game run on Android phone.
Same thrill and same point shooting experience is  now with better mobile experience. Play CS on the go and it really kills the requirement of having a PC.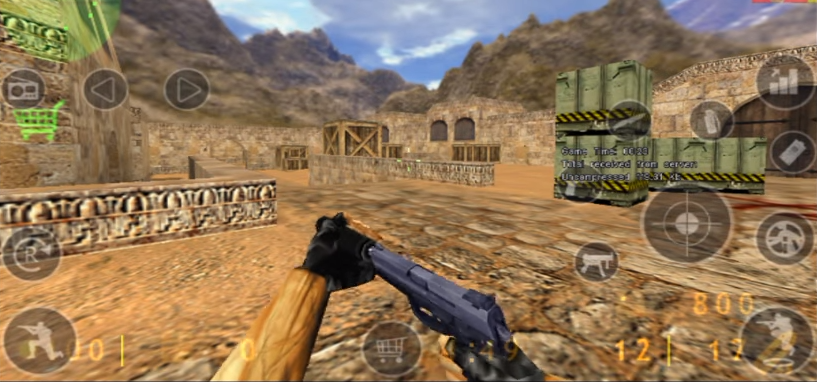 All the counter strike lovers around the world, start counting the similar excitement on the 5 inch smartphone. But a single problem may ruin the player's user experiences and that is there are 21 buttons for control on the screen. Everything is there starting from reloading, crouch to jump and shoot etc.
All the levels and guns are as same as you had on your PC version. If we need to say an one liner that will be- "Experience of PC gaming has come to the Android phone with no change and compromise". Do you know what is the best pat of this? It's available at absolutely free of cost!
Check: Dead Island 2
You can enjoy all the adrenaline rush similar to the PC game and a big thanks to the game developer who has brought all bells and whistlers of the PC versions to the Android mode.
What do you need to do to run the mobile version of the counter strike 1.6 on Android are listed here-
APK file of the game and Xash 3D.
How to play Counter Strike 1.6 on Android
Install the .apk file and try noomp if you have a multicore device. Try the omp version if you have a single core device.
Install the most updated Xash 3D on your Android phone.
Copy cstrike and valve folders from your Steam CS1.6 installation to xash folder on SDCard.
Run CS16Client on Android phone.
Check the video below and you will get an idea how CS 1.6 is played on Android phone! It's time to ditch your PC and to move on your phone.