Like it or not, we are pitting Xbox One and PS4 against one another because that's the only way you'd know which one is suitable for you. Microsoft's Xbox One and Sony's PlayStation 4 are both incredible gaming consoles that offer a wealth of entertainment. With every new release they come up with incredible evolved features in a bid to rule your living room. There's never been a better time to buy the latest gaming console and since both Xbox and PS4 start at $350, we are going to help you make up your mind on what you want to buy.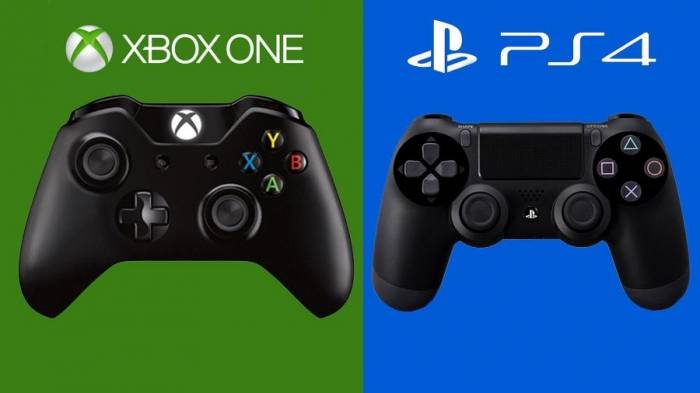 Xbox One vs. PS4: Hardware Design
Of the two, Xbox One is larger and pretty quite. Microsoft seems to have fixed the reliability issues that drew criticism on the previous versions. At the back users will find  confusing array of ports which includes an Ethernet, two USB ports, an optical output and ports for Kinect, plys two HDMI sockets. The PS4, on the other hand is smaller, partly matt black and partly glossy textured. It has obviously improved on the previous PlayStation consoles. It features a very powerful disc eject button, touch-sensitive power and two USB ports in the fronts. Around the back, the PS4 has HDMI and Ethernet ports, the power socket, an additional USB port for the camera and an optical digital audio output plus.
As for their similarities, in term of hardware, both Xbox One and PS4 runs on the same AMD Jaguar processor technology. With eight CPU cores Xbox One runs at at 1.75Ghz and PS4, at 1.6GHz. While Xbox One's GPU is based on Radeon HD 7790 while the PS4's GPU is based on Pitcairn. At this pointy, with Xbox One's GPU running at 853MHz to 800MHzPS4, is at an advantageous front. Another advantageous call for PS4 is that while it has 8GB of 5500Mhz GDDR5 RAM, Xbox comes with only 2133MHz DDR3 (though Microsoft does compensate by using a 32MB ESRAM cache).
Also see: Best Unblocked Games
Xbox One vs. PS4: Performance and Graphics
Both gaming consoles are supported by a 8-core x86-64 AMD Jaguar processor that comes coupled with 8GB of RAM, 500GB hard drive and an AMD Radeon GPU. Both devices have expandable storage via SSD drive in PS4 and  USB 3.0 storage drive in Xbox. In terms of resolutions, games support different resolutions like, Shadow of Mordor and Batman: Arkham Knight run on 900p in Xbox One and 1080p on PS4. Although the difference between  900p in Xbox One and 1080p on PS4 doesn't matter to most players but a lot of players are concerned about the efficient view of the game. However speaking of smoothness and resolution, Xbox One's on-screen action is way smoother better than PlayStation 4.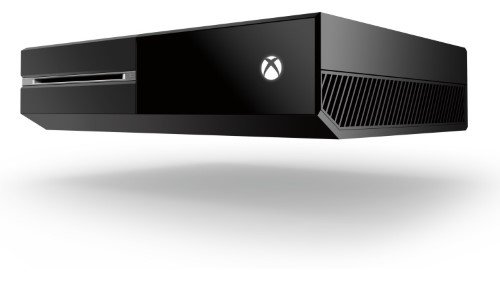 Xbox One vs. PS4: Interface, Features and Streaming
The latest interface of Xbox One is a complete revamp into a very powerful Windows 10, in terms of look and feel. The interface comes with some incredible features like larger icons that supports enhanced navigation, notifications and messages with a single button-tap that is featured in the new guide. This allows users to easily reach their friends. One of the most useful features which comes handy as you try to watch football while playing Halo, is snap selecting apps to the right of the screen.
As for the PlayStation 4, the interface pretty slick and excellent in capturing gameplay moment and then share it with their friends. The DualShock is one amazing feature, that comes with a share button that pops up the menu that allows uses to take clips, record clips and broadcast your gameplay. PS4 can share share screenshots and share videos on Twitter and Facebook whereas Xbox One's clip and screen shots and videos can be shared to only Twitter.
Xbox One vs. PS4: Entertainment
Microsoft's Xbox One has got best set of entertainment features and comes with major video streaming services which includes YouTube Netflix, Now TV, Blinkbox and Amazon Instant Video. The latest Xbox has got playback app, DLNA media streaming in its own Media Player and an app for Plex and a Blu-ray drive.
The PS4 didn't have YouTube but the latest console has got Amazon Instant Video and Now TV, Netflix, plus iPlayer and Demand 5. When it comes to entertainment, the PS4 Sony's own Music Unlimited and Video Unlimited services beats the entertainment features of Microsoft. Although Xbox One does offer apps like Groove Music, Pandora and one excellent highlight of Spotify's PlayStation app is that it keeps playing in the background and blends in seamlessly with whatever game you are playing.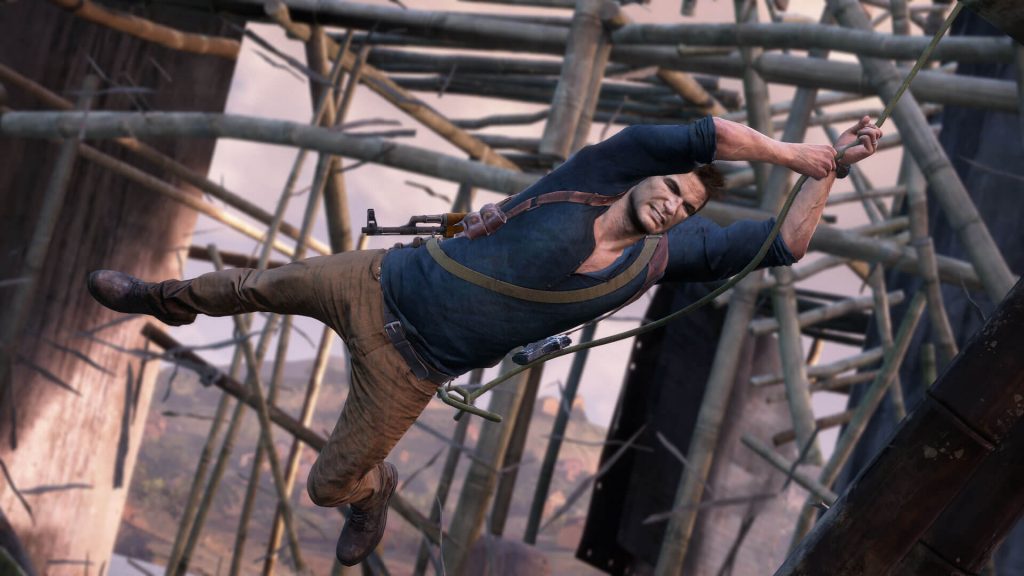 Xbox One vs. PS4: Games
In the following, we have put together the games available in individual or both the consoles. But its worth noting that this below is in now way exhaustive:
| PlayStation 4 | Both Gaming Consoles | Xbox One |
| --- | --- | --- |
| DC Universe Online | The Crew | Dead Rising 3 |
| The Order: 1866 | Kingdom Hearts 3 | Ryse: Son of Rome |
| Oddworld: New n' Tasty | Just Dance 2014 | Rabbids Invasion |
| Killzone: Shadow Fall | Elder Scrolls Online | Minecraft: Xbox One Edition |
| Primal Carnage: Genesis | Metal Gear Solid V | Zumba Party Fitness |
| Blacklight: Retribution | Assassin's Creed IV: Black Flag | Below |
| Final Fantasy XIV: A Realm Reborn | Battlefield 4 | Crimson Dragon |
| Daylight | Call of Duty: Ghosts | D4 |
| Deep Down | Destiny | Forza Motorsport 5 |
| #DriveClub | Dragon Age Inquisition | Killer Instinct |
| Infamous: Second Son | EA Sports UFC | LocoCycle |
among many other games.
Xbox One vs. PS4: Cameras
The Xbox One is far better than its predecessor with a big improvement on the camera front. The improved camera works great on a range of lighting conditions and comes with a far more accurate motion tracking system. The camera even tracks your body in incredible details, although this particular feature is currently being used by only a couple of games. On the other hand, PS4's camera is far cheaper but compared to Xbox One, it's pretty less high-tech, with the same PS Move wand controllers that was found in Sony's PS3. Although these features are rarely used.
Xbox One vs. PS4: Price Difference
The Xbox One was launched at $499 and the PS4 that features DualShock 4 controller was launched at £349. As for now, the 500GB PS4 that comes bundled with a micro USB cable, a power cable and a mono microphone headset, the official price has dropped to £299.99. While Xbox One was pretty interesting initially but it's available at £299 without Kinect. But in case you'd want to have several games thrown in the consoles, Xbox is available for £320 and upwards.
It's important to note that both the gaming consoles come with a number of hidden costs like subscriptions. It's best to grab these subscriptions when there's a deal available.
Also see: FIFA 17 Release Date, Wishlist, System Requirement, Gameplay, Trailer And Price
Our Verdict:
You'd hate us for this, but there isn't a right choice to the gaming console. Both Xbox and PS4 has got perks and disadvantages. With the information above we are hoping you can make up your mind on what you want and which console is suitable for you. But one thing's for sure that both consoles are offer something fantastic visuals and games.