After the release of FIFA 16 last year, FIFA 17 isn't really too far folks. Each year expectations of fans get bigger and bigger. Stakes are high and this year is no exception. So the question is what new and exciting features can we expect from the FIFA 17. The internet has already flooded with numerous rumours and wishlist regarding FIFA 2017. Speculations are that India and Chinese Super League are going to be part of the upcoming FIFA instalment. German midfielder Marco Reus is the player who will feature on the cover of FIFA 17.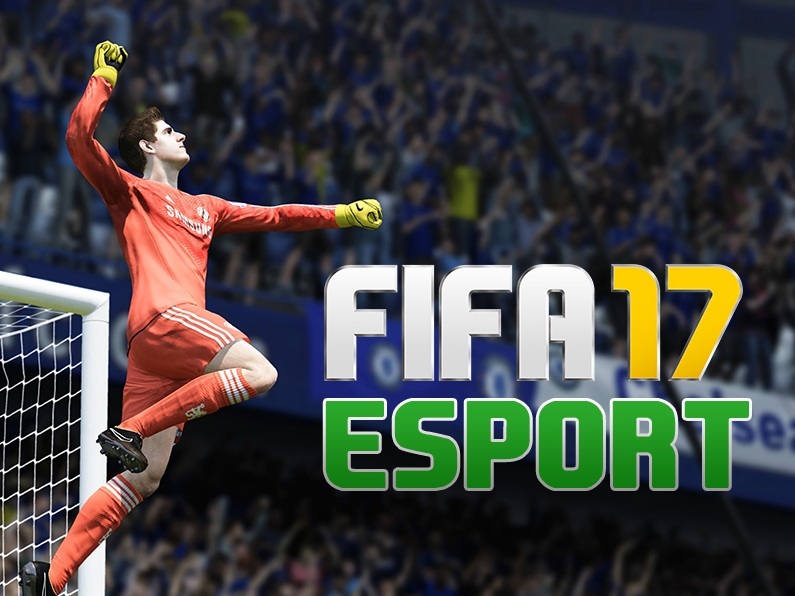 Developed by AE Canada and published by AE Sports the FIFA 16 video game can be played on Microsoft Windows, PlayStation 3, PlayStation 4, Xbox 360, Xbox One, Android and iOS. Released last year, FIFA 16 took a step ahead and for the first time included female players in the history of FIFA series. The changes and new inclusions have met with huge critical appreciation. In order to top its previous success FIFA, this year would have to come up with new intriguing features to blow the fans away.
FIFA 17 Release Date: When is it coming Out?
Although there was no official word from AE Sports but based on its previous releases, we have come up with a release date of FIFA 17 which is September 22, 2016, and September 25, 2016. Apart from PS4, the video game will release in a number of other platforms like Xbox 360, Xbox One, PC, etc. The release dates are mentioned below.
FIFA 17 PS4 Release Date: 22-25 September 2016
FIFA 2017 Xbox 360 Release Date: 5-10 October, 2016
FIFA 17 Xbox One Release Date: 1-5 October 2016
FIFA 2017 Game PC Release Date: 10-15 October 2016
Also see: Dead Island 2 Release Date, System Requirements, Gameplay, Trailer
FIFA 17 Wishlist: What We Want to See?
From realistic to the least realistic the wishlist for FIFA is long and exciting. We asked a couple of our readers and friends to suggest a wishlist for FIFA 17. Below we have compiled the best suggestions. Also, we'd love to hear your thoughts and suggestions in the comment section at the end of this post.
On an online career mode, one player can invite one or more of his mates to play with him. Integration of this feature in the game will be a real treat. This is how the mode works – suppose you start the career mode and invite a couple of players to join in. Once all your mates are done playing a match, the bunch of you can move on to next week. The rules are similar when you are playing custom online tournaments with your mates.
This is related to career mode. It can either be started from scratch or EA can put together a few scenarios extracted from real-life football scenario. It may happen that when you start career mode and choose a team of our choice or difficulty level or a scenario that has been extracted from real-life football matches.
For people who want to take the game where ever he/she goes without having to carry the Xbox everywhere, they need to officially release an iOS version for iPad Pro that comes with reduced graphics but offers the same function-ability. Even if it means charging the same at over $50.
Adding more leagues and cups like:
– J-League
– Mexican 2nd Division (Division de Ascenso).
– CONCACAF Gold CupCosta Rica League
– CONCACAF Champions League
– Costa Rica League
– FIFA Club World Cup
EA Sports should be able to use FIFA Ballon d'OR award in career mode. Our wish is that a small animated ceremony for giving away individual awards say ballon dor is given to the best player of the year. The award seasons need to be recorded and kept so that players can find the winners in the upcoming years.
Like in real-life fans/players can buy tickets to the match. Prices will have three options: high, medium and low. And here's the fun part. For players who have bought high priced tickets, they'll have a bonus. When their team performs badly, a portion of ticket money would be added to the transfer budget.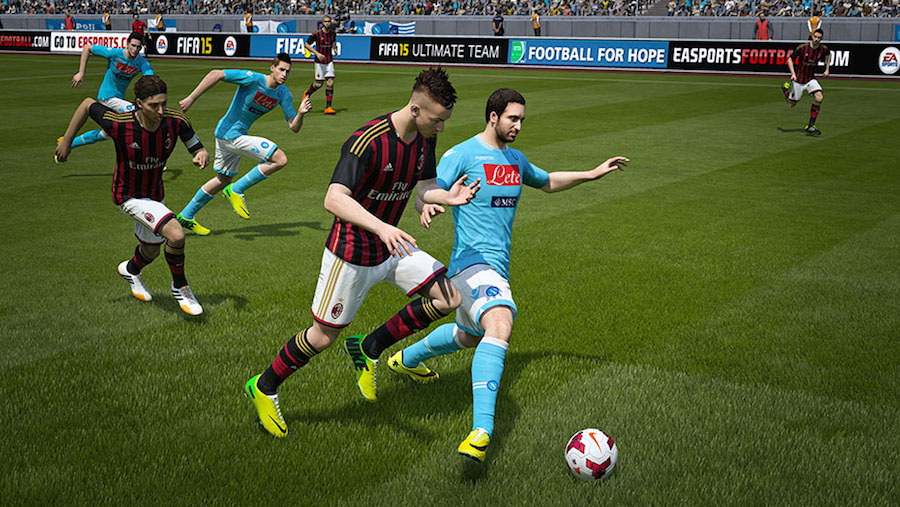 FIFA 2017 Gameplay: What to Expect?
There are tonnes of changes we want to see in the FIFA 17. Here we are going to discuss the things we expect to see in the Gameplay. Check out the following FIFA 17 gameplay wishlist:
To start with the basic, players are already aware that passing in FIFA is somewhat slow. For a game like a football slow movement can ruin the pleasure of the game and not to mention one can even lose the game. So the first Gameplay wishlist is smooth passing ability during the match.
For a video game, one the appeal factors is the graphic design and animation. Although FIFA comes with some excellent, engaging animation the game kind of seem boring since there has been no major change in the looks of the game. Take a look at the Pro Evolution Soccer 2016; we can expect similar appealing, attractive graphics for FIFA 17.
While playing the game, opponents cannot go offline. It breaks the concentration and fun aspect of the game. So a rule can be implemented that every time a player goes offline, after a certain period, say 3 minutes, the opponent will automatically win the match.
Also, See: Dark Souls 3 Gameplay, Trailer, System Requirements, Release Date, Price
FIFA 17 System Requirement for PC:
The system requirement for FIFA 2017 can be divided into two parts. One includes the minimum required system specifications and the other is the recommended system specification. Check them out:
FIFA 17 System Requirements PC (Recommended)
CPU: Intel i5-2550K @ 3.4Ghz
OS: Windows 8/8.1/10 -64-bit
RAM: 8GB
Hard Drive Space Required: 15.0 GB
Supported Video Cards: ATI Radeon HD 6870, NVIDIA GTX 460
DirectX: 11.0
FIFA 17 Requirements PC (Minimum)
CPU: Intel Core i3-2100 @ 3.1GHz
OS: Windows 7/8/8.1 -64-bit
RAM: 4GB
Hard Drive Space Required: 15.0 GB
Minimum Supported Video Cards: ATI Radeon HD 5770, NVIDIA GTX 650
DirectX: 11.0
FIFA 17 Trailer:
The EA Sports is yet to release the trailer of FIFA 2017. The release date is around the corner, and we are expecting the trailer to come out any day. Stay tuned to our site. As soon as the trailer comes out, our site will be the first to post it and review it.
FIFA 17 Demo:
As of updates obtained on the 9th of September, the Demo version of FIFA 17 is set to release on the 13th of September in Playstation, XBox and PC options.
FIFA 2017 Price Details:
The game is going to come out on September 22, 2016, and September 25, 2016. So we don't have the price details of FIFA 17. When the official price is announced, we'll update the post. Be sure to come back for further information regarding the cost.
Also See: Shadow of Mordor 2 Leaks Point at a Sequel in Development
Wrap Up:
The above post includes just about everything you need to know about the FIFA 17 at this stage. From FIFA 17 release date, wishlist to system requirements, gameplay, price and trailer, we have covered everything. We'll keep updating the post whenever any relevant official news comes out. Bookmark this page and stay tuned.