Intel has officially unveiled their seventh generation Core i series chip, called the Kaby Lake. The new platform has been built incorporated with a 14-nm manufacturing process. Many tech giants follow a tick-tock launch cycle (Apple, for instance), and Intel is no exception. The company typically installs an existing design to a more efficient manufacturing process first and then optimises the chip with new features. But with the Kaby Lake, Intel has deviated from this strategy, by incorporating improved features into the previous generation Skylake.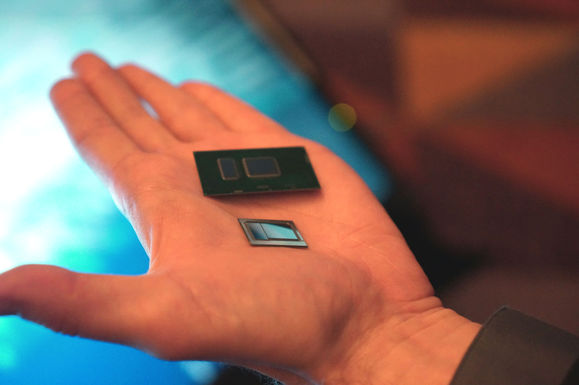 Intel says in their announcement that the idea for Kaby Lake comes from the emergence of the "immersive web," to take optimum advantage of which, users will need a computer that can deliver the sort of experience that the immersive internet aims to provide. Kaby Lake is the answer to that, the announcement says, which will provide a 12 to 19 percent boost in PC performance compared to the previous generation processor. The new chip will manage 4K UHD content far more efficiently than Skylake, thanks to its dedicated hardware channels for HEVC 10-bit and VP9 video codecs, impacting the device's battery life on a far lesser scale.
Intel also says that the new generation processor will allow gamers to play popular games on a thin, light device anytime, anywhere. The company claims that some of the new PCs with the 7th Gen Intel Core processor are thinner than mobile phones while providing the full performance expected from a PC. "We are incredibly excited about the strong partnership with our OEM customers and expect more than 100 different 2 in 1s and laptops powered by 7th Gen Intel Core to be available starting in September through this holiday season.  We will share more on the rest of the 7thGen Intel Core family for desktops and enterprise PCs early next year," says Navin Shenoy, corporate vice president and general manager for the Client Computing Group at Intel Corporation.