Dream of having a fixed wings drone is coming to touch the ground of reality soon. Parrot Disco is to launch a surprising drone with fixed wings at a price of $1300! No doubt people will jump to grab this first in class fixed wing consumer drone.
if you are raising your eyebrows on the quality of flight capability and flight time, then go through the Parrot Disco's features and incredible specs here in below. We are sure every confusion in your mind will be erased off.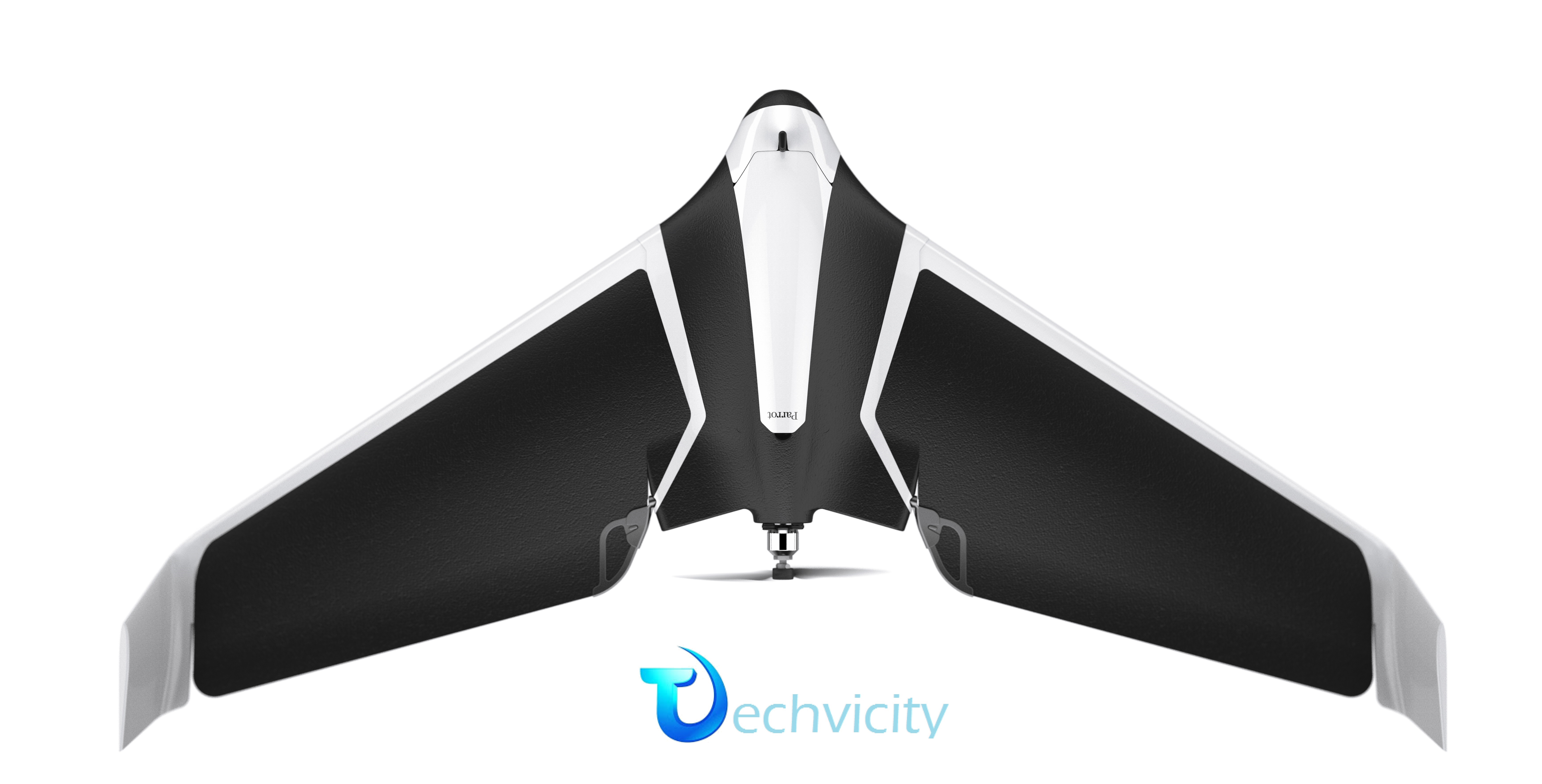 Parrot Disco's Fixed Wing Drone Features- Hard To pull the eyes
It looks like a miniature of killing machine predator drone of US military!! But of course without the red eyes. Parrot Disco did not compromise anything for its look.
Weight: This drone weighs around 2.8 Kg which is "Ok" for a flying machine.
Length: The length from nose to tail of this drone is 1.2 meters.
Flying Time: The flying time is more than the maximum drones in our record. It can fly up to 45 minutes in the air easily. That means you can enjoy a lot, Using the VR you can enjoy real time footage from the camera attached to the nose.
1st person views using VR: Once you put the VR on your nose, the world will come in front of your vision!! Experience clear vision (full HD) with this drone.
GPS return home: Once you shot this option, the drone will return to the point from where it had taken off.
High Altitude Flying Capability: The drone can fly up to 165 feet which is really good if we look back at the height that average drone can climb.
Parrot Disco Specs at a glance
There is a front nose camera which provides FullHD 1080P quality video recording.
First person view: Using the VR offering with it, you can check live video directly from the nose camera.
Lightweight feature induces easy flying capability and robust design to keep a tooth on ease manoeuvrability of this drone.
Exceptional ground sensors for automatic take-off and landing.
Assisted pilot feature of this drone provides mervelous flying helps in the mid air.
The flying time is around 45 minutes. It's really spectacular.
"GPS return home" features help the drone to come back to the area where it took off from.
Easy detachable wings provide ample options for transportation.