In the last couple of weeks several Samsung Z2 rumours have emerged. Today we got hold of a couple of leaked images of the official Samsung Z2 smartphone. The phone is expected to launch tomorrow but the official images have already made their way online.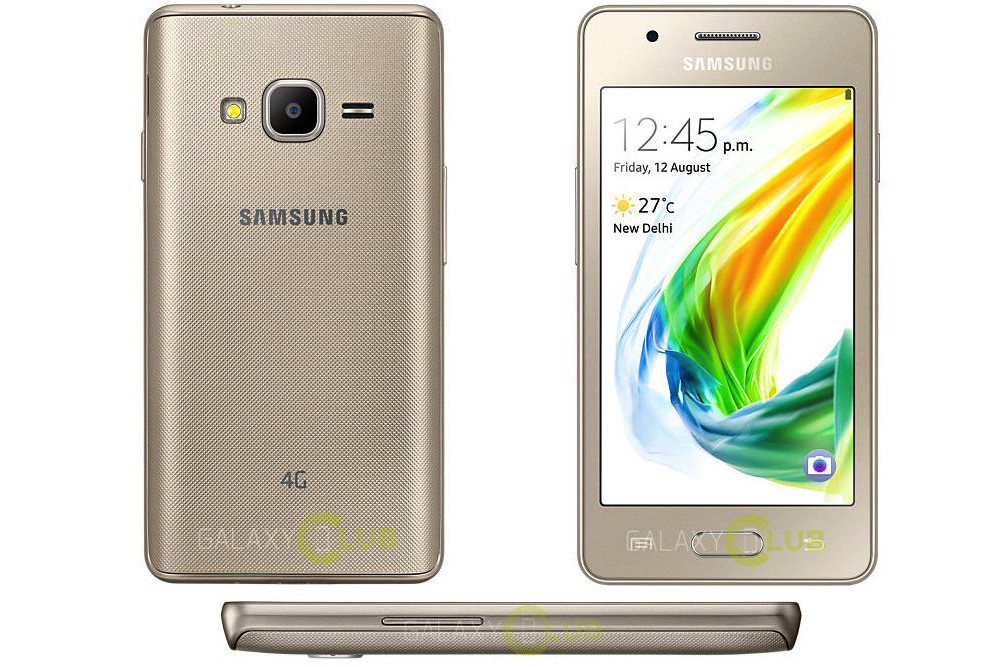 The South Korean company, Samsung is widely anticipated to announce its Tizen-powered smartphone Samsung Z2 but a website based in Netherlands called Galaxy Club. The handset is a low-key phone with a rather bulky design. It comes in a shiny gold colour options. In terms of specs, the phone is expected to feature a 3.97-inch WVGA display, runs on a 1.5GHz quad-core processor, 1GB of RAM, 8GB of internal storage, a 5-megapixel rear camera, a VGA front camera, a 1,500 mAh battery, 4G connectivity (a first for Tizen handsets), and version 2.4 of the the Tizen operating system. It is expected to have the Ultra Data Saving Mode which is seen in most of the recent smartphones by Samsung.
READ: Galaxy On7 FCC Certification Assures 3,000 mAh Battery
Samsung Z2 is expected to come with My Money Transfer app, which is going to be a new and exclusive feature for the Indian market. The phone will come with pre-order WhatsApp and Telegram.
An earlier report suggested that the Z2 will be priced at Rs. 4,499. The Z2 smartphone which is expected to be a low budget device would be the third handset from the technology giants in India which has a Tizen OS. Countries like India, along with Nepal, Bangladesh, and Sri Lanka are expected to be the Z2's primary markets, but the device is also expected to launch in Africa and parts of the Middle East.