The renowned tech giant LG has launched a set of Bluetooth-enabled speakers which is all set to make debut at the IFA 2016 starting from next week in Berlin. The series of new speakers come in four variants, and they are termed as PH1, PH2, PH3 and PH4.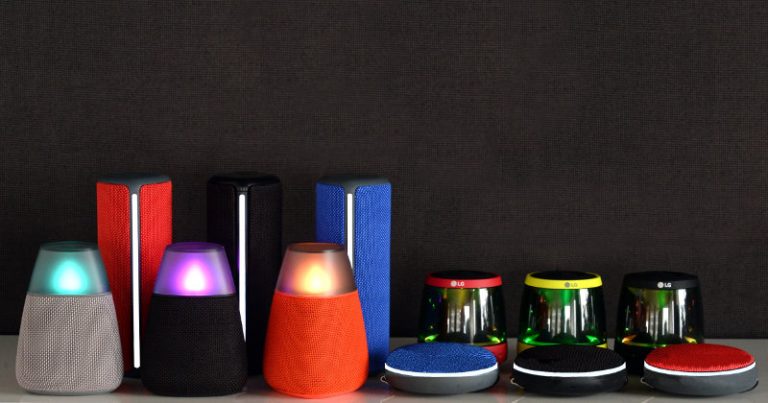 All the models of this line of speakers are different from each other in terms of design and are waterproof. The first Bluetooth-enabled speaker of this series, PH1 includes a five-hour battery and built-in mood lighting. This speaker features hands-free speakerphone capabilities, portable with Bluetooth and is very lightweight. The company also claims that the PH1 speaker can also be doubled as a night lamp.
The second speaker of this series, PH2 is the smallest among all, measures only 3.8 x 1.5 inches and weighs just 167 grammes. This speaker with a 2.5-watt amplifier is best for cycling and hiking sessions. According to the company claim, the PH2 comes with a battery life up to six hours. Also Check : Best Bookshelf Speakers 
On the other hand, PH3 features a 3-watt amplifier and comes with a candle-like design. This Bluetooth enabled speaker measures 3.5 x 4.9 inches and available in three colours. Apart from that, PH3 also offers five different multicoloured lighting modes. LG claims the speaker is enabled to give a 10-hour of battery backup.
PH4 is the most powerful speaker of this line and the loudest too. The speaker measures 2.5 x 3.1 inches in size and comes with a 16-watt amplifier. PH4 looks a lot similar with JBL Flip and features dual passive radiators for high-quality bass. Just like PH3, PH4 also offers a battery life up to 10 hours.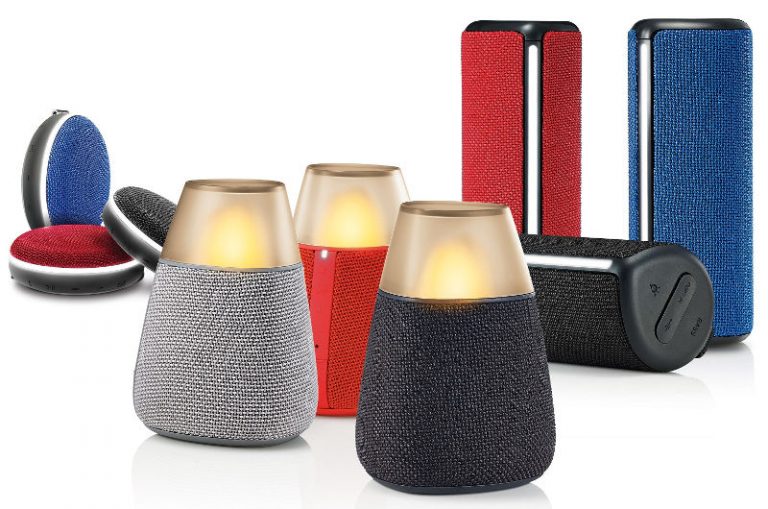 The Senior Director of the product marketing for home entertainment at LG Electronics USA, Tim Alessi said at the launch event, "LG's new line of Bluetooth speakers combines powerful sound performance with compact, portable designs. Understanding the busy lifestyles of many of today's consumers, we sought to create a diverse lineup of audio products that deliver a seamless listening experience in any situation or setting."
 Apart from PH1, PH2, PH3 and PH4 all feature 360-degree sound and according to the company claims they flaunt a deep, rich bass kudos to the dual passive radiators housed on those speakers. Moreover, these speakers also come with auxiliary input ports to connect MP3 and CD players, the devices without Bluetooth connectivity. For the modern age devices, LG's brand new speakers are equipped with advanced MultiPoint connectivity features which grant connection with two Bluetooth enabled devices simultaneously.
The Korean tech conglomerate has planned to launch this line of speakers at US retailers this fall although the pricing of the speakers is still unknown. Meanwhile, the speakers will also be on display at the LG booth at IFA 2016 in Berlin scheduled to take place from the next month.