The famous French consumer electronics company, Withings has officially started their journey in India, with the company's coveted fitness trackers lineup. Withings, famous for their elegant products, and innovation in connected health devices, already has a strong hold in the US, Hong Kong market and has finally stepped into the Indian market with Activité line of fitness trackers with a price tag of Rs. 14,999.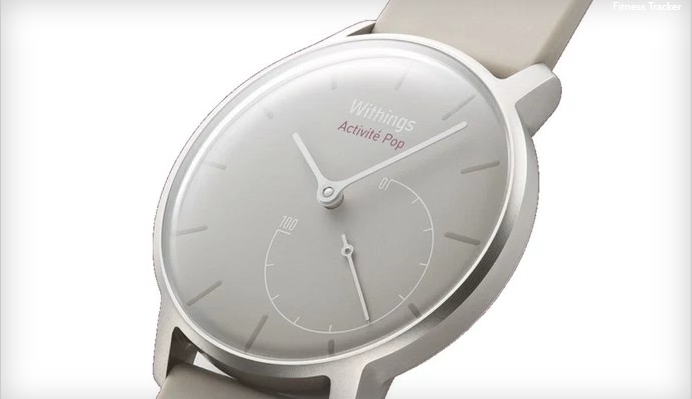 The Activité fitness tracker comes with a sophisticated yet bold design accompanied by tachymeter sub-dial. The sub-dial looks like the speedometer of the high-performance sports car. So if you are a fitness freak and loves sports car, you will fall in love the Withings Activité fitness tracker instantly.
This French activity tracker lineup comes in three variants- Activité Pop, Activité Steel, and Activité Sapphire, according to the pricing. Activité Pop is the cheapest model of this series and priced at Rs 14,999. Activité Steel, which comes in metal color and steel look, is priced at Rs 17,999. Whereas the most premium model of this lineup Activité Sapphire comes with a price tag of Rs 34,999.
As we have already mentioned above, Withings Activité fitness tracker flaunts dual hand dials, where one displays the time, the other showcases your daily activity goals achieved. Although you can't find out the amount of calories you have burnt or the number of steps taken from the dial, you can certainly check out those by pairing the app with your smartphone.  The Withings Health Mate application takes note of all your activities via the various sensors placed in the smartwatch and is available on both Android and iOS platforms.
The Activité fitness tracker can also automatically sense the transition from active to sleep mode when worn during night. As per the company claims this wearable is water resistant up to 50 meters. If we talk about the battery life of this Withings Activité smartwatch, you don't need to charge it every alternate day as the fitness tracker is powered by a standard watch button battery which can easily last for up to 8 months. Although the Withings Activité smartwatch falls under the activity tracker category, it is more like a regular stylish wristwatch equipped with fitness tracking sensors.