Fossil is a watch manufacturer based in the US. They launched their latest range of smartwatches, the Q Marshal and Q Wander, back in March. The company is going to launch the range in India in the coming week. And they have already listed the smartwatches for pre-orders on Flipkart with a clearly mentioned release date of 8th October.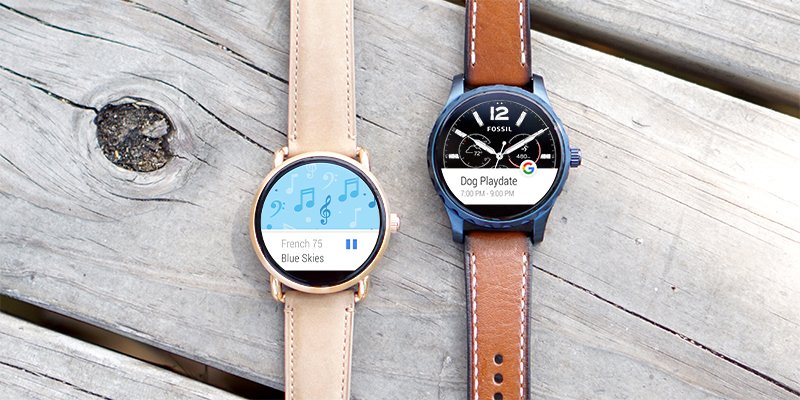 The smartwatch market of India is emerging pretty slowly which is why the big players are yet to enter the arena. Other than Titan JUXT PRO Smartwatch, there are many big named involved. But with the entry of Fossil, we are hoping that'd change. Fossil's smartwatches are made exclusively for two sexes. The Fossil Q Marshal smartwatch for men and the Fossil Q Wander smartwatch for women. Wander is available for Rs 21,995 with Silver (metal), Black (leather), and Dark Brown (leather) strap options. While Marshal is priced at Rs. 22,999 and comes with Rose Gold (metal) strap option. You can interchange between bracelet and straps although the straps are not being sold separately on Flipkart right now.
Don't miss Apple Watch 3 Release Date, Wish List, and Price: All You Wanted to Know
Although the Fossil Q Marshal and Fossil Q Wander smartwatches run on Android Wear they are compatible with iPhone 5 and higher iOS devices running iOS 8.2 and above. Apart from Apple OS, the smartwatches are compatible with Android 4.3 and higher.
Speaking of the specifications, the smartwatches come with 45mm diameter. It sports a 1.4-inch LED display at 320×190 display resolution with 229dpi. The device comes with 512MB of RAM and 4GB of inbuilt storage and with connectivity options like Bluetooth v4.1 and Wi-Fi (802.11 b/g/n). Both smartwatches share the same specifications.
The two smartwatches house 360mAh battery that the makers claim require 120 minutes to fully charge with their magnetic wireless charging for the batteries and it will last up to 2 days. The devices are  IP67-certified therefore are both water and dust-proof.