After introducing the service last month, Xiaomi on Thursday announced the launch of its Mi Pay service in China. Introduced in collaboration with China UnionPay, Xiaomi's brand-new Mi Pay is currently available in China only.
Using Mi Pay, the first contactless payment in Chine can be used in banks and public transports easily and also in shopping! I will push Xiaomi's tech wings to spread more. Within few months after getting necessary documentations and permission, Mi Pay may be introduced outside China. For the company, India will be their next target because, after China, it's the biggest market for its products.
Mi Pay (NFC payment system) to be introduced on 6th September for public
From 6th September it's available for mass. Once it is launched officially, it will be available to be synced with debit and credit cards of all 20 Chinese banks. Till then Mi Pay can be used in public transportations purpose in six cities only.
Mi Pay- How it will work
For paying through the Mi Pay service, Xiaomi users will need to include their China UnionPay or public transportation cards to the Mi wallet application. China UnionPay is a payment network machine that works same as the Visa as well as Mastercard. The brand-new Mi Pay system presently functions just on the Xiaomi Mi 5.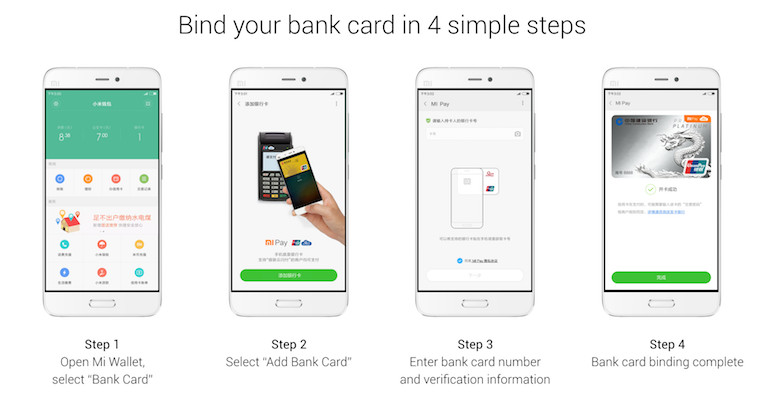 Lei Jun's say
Announcing the brand-new service, Xiaomi Chief Executive Officer Lei Jun stated, "Our team believes that Mi Pay will certainly be an essential driving force in promoting the advancement of China's mobile payments sector, and provide a lot more convenience to our users in the area of mobile payments."