Microsoft's  Surface Pro 5 is easily one of the most awaited products of the year from Microsoft and is scheduled for a possible October launch later this year. The super laptop which is reported to  include Intel's Kaby Lake processor in it and Windows 10 Professional Redstone 2 operating system will reportedly have several sizes variants that include a 21-inch, 24-inch and 27-inch options along with a Touch-screen display.
Building up to the October launch of the premium device may have been a long wait for Microsoft loyalists but latest leaks from a solid source regarding the device have shed some light on two of the most striking features that the upcoming device will sport. Something that the biggest competitor in the business, the Apple Macbook Series will struggle to keep up with.
10mm Thickness: The Microsoft Surface Pro 5 is set to become the World's Thinnest Laptop
US-based firm HP had launched the World's thinnest laptop, the HP Spectre 13 earlier this year and the device had a thickness of 10.4mm which was thinner than both the 12-inch MacBook and 13-inch MacBook Air. Post the launch of the Spectre 13, there was a unanimous opinion that laptops can not get thinner than this but Microsoft had something else in mind. According to leaks, the Surface Pro 5 sports a thickness of 10mm in all of its different screen sized variants and weighs almost exactly 1 Kg which is 0.11 Kg lighter than the HP Spectre 13. The next-generation laptop's thickness specifications might well be one of the most striking features of the laptop along with the brilliant outlook of the Surface Pro laptop series's carbon fibre and aluminium for lightweight durability might just be enough to tip the bars in Microsoft's favour.
Customised Keyboard Without Spacebar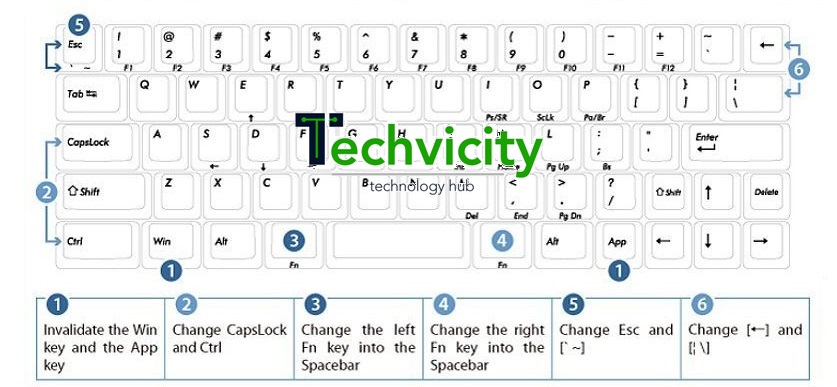 Apple had applied for a patent regarding the customisation of keys on their Macbook Laptop Line which hinted at the possibility of the spacebar key size being reduced to the standard key size as the rest of the keys in the keyboard. But now, according to the latest leaks, Microsoft seemed to have adopted the idea of a smaller Spacebar key, to implement a number of other features in the keyboard as well. Though not a lot of light has been shed onto actually what will go down with the increased keyboard space, whether this new gamble with a smaller spacebar will pay off or not is what is left to be seen once the device is launched a month from now.
As of now, no further updates have been received apart from the leaks. We will bring the latest news regarding further updates available for the device as soon they are available to us.