Sony is bringing two new HD action cams for buyers in the U.S. The two cameras, the FDR-X3000R and the HDR-AS300  will both come with Sony's patented BOSS (Balanced Optical SteadyShot) feature. While the two had been launched earlier in other countries like the UK and Australia, the camera is only now making its way for US-based cameras.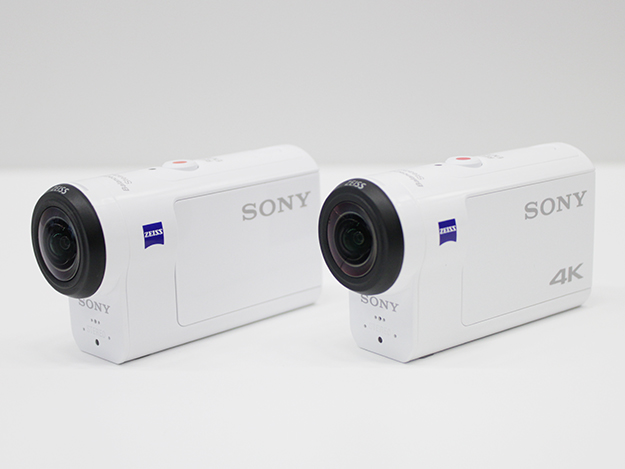 There's plenty to be excited about with the new action cameras, which will see a boost in shooting experience, thanks to the implementation of optical image stabilisation as opposed to the earlier generation of cameras. What is surprising is that the feature is only coming to be included in an action camera now, as its absence was direly felt for a long time. This makes the FDR-X3000R and the HDR-AS300 the first action cams to be equipped with the feature. Earlier cams were at best equipped with an electronic image stabilisation (EIS) system, which not only resulted in a narrow viewing mode but also affected image quality by reducing their resolution.
The BOSS system, on the other hand, employs a mechanical process which does not affect the image quality or scope negatively. With this feature, users will be able to experience optimum view in 4K. The BOSS feature was earlier seen in Sony's Handycam range of camcorders. To go into the technical aspect of the feature, it works by joining the lens and sensor units at the same time and moving them together to counter camera shocks. This results in freedom of movement for the active user as they need not worry anymore about jerky videos.
Both the FDR-X3000R and the HDR-AS300 will have the option of coming with Sony's newly optimised Live-View Remote that will apparently be 30 percent smaller in size in comparison with the previous model. The remote will provide full control of the camera to the user. The remote has also been upgraded to be able to operate at increased distance levels from the camera with the help of a hefty WIFI mode. Customers will be able to buy the camera unit alone, or they may opt for the kit that includes the new Live-View Remote.
The 4K Sony FDR-X3000 will begin retailing by the end of September at $400 for the camera unit only and $550 for the kit with the remote. As for the HDR-AS300, the price of the main body is $300 with an additional $150 for the kit.