Following the theme for dessert-inspired names, the latest update to the world's most used smartphone operating System, Android Nougat 7.1 is scheduled for early December final release. Earleir this year, Nougat was first released to developers with a public preview beta program and Google rolled out Android Nougat 7.0 for the Nexus devices on the August 22.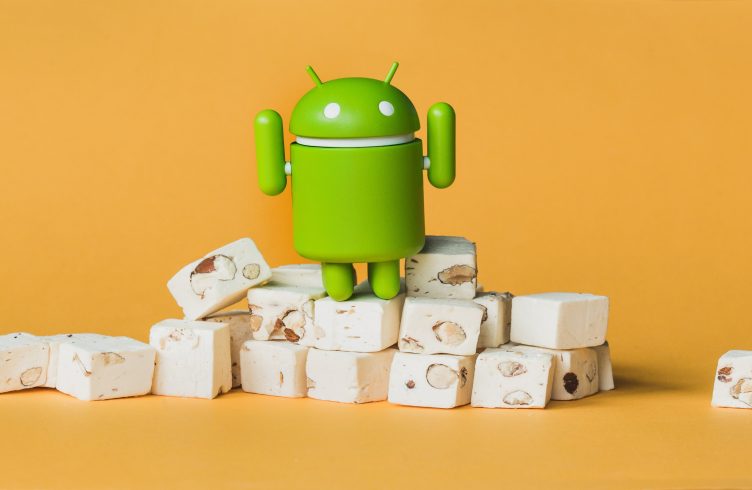 What is new in Android 7.1 Nougat?
Android Nougat 7.1 incremental update based on Android 7.0 but includes new features for consumers and developers — from platform Daydream VR support and A/B system updates to app shortcuts and image keyboard support.  Android 7.1 adds new capabilities to help developers drive engagement in the applications and deliver an improved user experience like
App shortcuts API — lets you surface key actions directly in the launcher and take your users deep into your app instantly. You can create up to 5 shortcuts, either statically or dynamically.
Circular app icons support — lets you provide great-looking rounded icon resources that match the look of Pixel and other launchers.
Enhanced live wallpaper metadata — lets you provide metadata about your live wallpapers to any picker displaying the wallpapers as a preview. You can show existing metadata such as label, description, and author, as well as a new context URL and title to link to more information.
What are the devices for which Android Nougat 7.1 update will be available?
Nexus Devices : Google has confirmed that the Nexus 6, Nexus 5X, Nexus 6P, Nexus 9, Nexus Player, and Pixel C would all be getting Android Nougat 7.1 updates.
HTC : The HTC 10, HTC One A9, and the HTC One M9, as well as carrier versions, can expect Android Nougat around the end of November, 2016.
Huawei: The latest Mate 9 from Huawei which runs on Android Nougat 7.0 might most possibly get a Nougat 7.1 update by the end of this year.
Blackberry: The latest Blackberry Android Smartphones are due to receive an Android 7.0 update in early 2017.
Sony: Sony's Xperia Z3+, Xperia Z4 Tablet, Xperia Z5, Xperia Z5 Compact, Xperia Z5 Premium, Xperia X, Xperia XA, Xperia XA Ultra and Xperia X Performance will get Nougat updates along with Sony Tablets- the Xperia Z5 series, Z3+ and Z4  in December 2016. The Xperia XA and XA Ultra
Motorola: Moto G (4th Gen), Moto G Plus (4th Gen), Moto G Play (4th Gen), Moto X Pure Edition (3rd Gen), Moto X Style, Moto X Play, Moto X Force, Droid Turbo 2, Droid Maxx 2, Moto Z, Moto Z Droid, Moto Z Force Droid, Moto Z Play and Moto Z Play Droid are the list of devices from Motorola which are due to receive the Android Nougat 7.1 update by the end of this year.
Samsung: The Samsung Galaxy Note 5, S6, S6 edge, S7 and S7 edge will receive early Android Nougat 7.1 updates.