If you are looking for the best drones to learn, to experiment and to explore the sky with. You've come to the right place. Buying an extraordinary flying machine does not require a time frame. You can get it for yourself anytime you want. When buying a drone, the company and first-hand review at online shopping sites becomes the top influential factor to make the final decision. Here we have rounded up the 10 top best drones for sale. This guide will hopefully take you through all the best drones for sale. Check them out:
List of Best Drones for Sale
Here, we have prepared a list of the best drones while keeping the price and features in our minds. Check these out and let us know which one is the most interesting and pocket friendly.
Holy Stone 
F181 RC Quadcopter Drone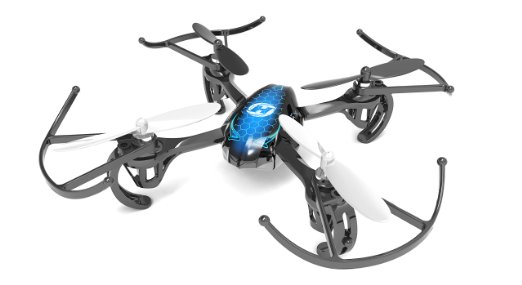 Holy Stone's Quadcopter is among the top selling drones due to a couple of perks that it has to offer. It comes equipped with a 6-axis Gyro stabilization system keeps the machine stable and at the same time flexible. Weighs less than 0.5lb. Comes with a complete kit of a 2.4G Remote Transmitter, 2 USB charging cable, 4 nos Rotating blade, 2 nos 3.7V 750mAh LiPO Batteries, 4 protection frames, 2 landing skids, and a screwdriver.

Features to look out for:
Has a range of 50-100 Meters.
It takes only 10 minutes to cool down at intervals of flight.
The company says registration isn't required for this particular model on FAA.
It's wind-resistant and is well equipped to fly indoors as well as outdoors.
Comes equipped with A Key Return & Headless Security System that prevent the drone from getting lost.
Crazy pony Quadcopters Mini Drone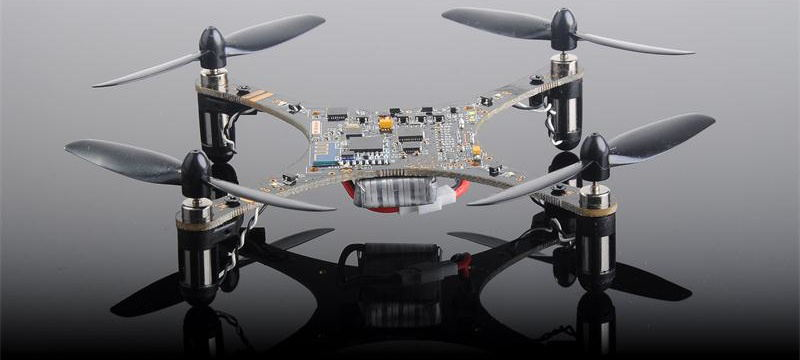 This mini drone is an ultra-compact quadcopter kit that fits the size of the user's palm. A minimalist design with zero frills and light-weightiness enables it to dance in the sky. Th package includes a fully assembled Crazy pony MINI Quadcopter Body, one fully assembled Crazepony MINI Remote Controller, and two Custom 720 Coreless Motor for backup. It weighs only 46g and measures around 100mm x 100mm (wheelbase 140mm with 75mm propeller). This is one of the best drones for sale of this year.

Features to look out for:
Comes with Bluetooth 4.0 LE wireless connection that enables remote control by smartphone.
On board 2.4G nRF24L01+ chip.
The charging time is about 40min to 100% with Standard Micro USB connector on a 2A adapter.
The remote controller comes with common USB to UART bridge CP2102, micro USB connector to download and debug firmware.
DJI Phantom 2 Quadcopter With Camera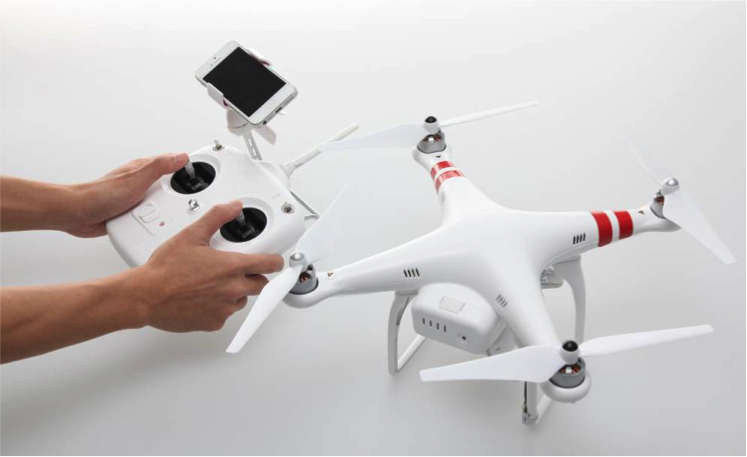 Phantom 2 is a world class drone for pro users. The machine takes droning to a professional realm. From hobbyists to film makers, journalists, farmers, emergency personnel and extreme sports enthusiasts – the DJI Phantom 2 is a standard equipment used by them all. Doubtlessly it's one of the best drones for sale if you want a world class drone for sale for commercial purpose.

Features to look out for:
Comes with a built-in high precision 3-axis camera stabilisation system.
Takes 14-megapixel stills and shoots HD video at 1080p 30/60i, 720p.
Improved motors, propellers, and ESCs combine to give you greater thrust and control.
Comes with DJI Phantom 2 Quadcopter Battery, 32GB microS DHC memory card and GGI all-in-one USB 2.0 Digital Flash card reader or writer.
The flight radar prevents the drone from getting lost.
Also read: Top 10 Best Tablets Under 15000 to Buy in 2016
Parrot Bebop Quadcopter Drone
This light weighted, and robust quadcopter comes in an excellent red color. Besides with the drones is made in a way that combines stability easy manoeuvring ability. The Bebop Drone automatically analyses data from numerous 3-axis sensors: accelerometer, gyroscope, magnetometer to produces the best flight performance. This tiny drone is considered as the best drone for sale that actually a budget quad copter.

Features to look out for:
Comes with 'Freeflight 3' – a user-friendly application that allows the pilot to be entirely focused on the pleasure of flying.
Comes with an exclusive 3-axis image stabilisation system and shoots full HD 1080p video.
Parrot Bebop Drone generates its own Wi-Fi 802.11 network.
Provides accurate GPS localisation and saves over 350 flights.
Syma X1 4 Channel 2.4G RC Quad Copter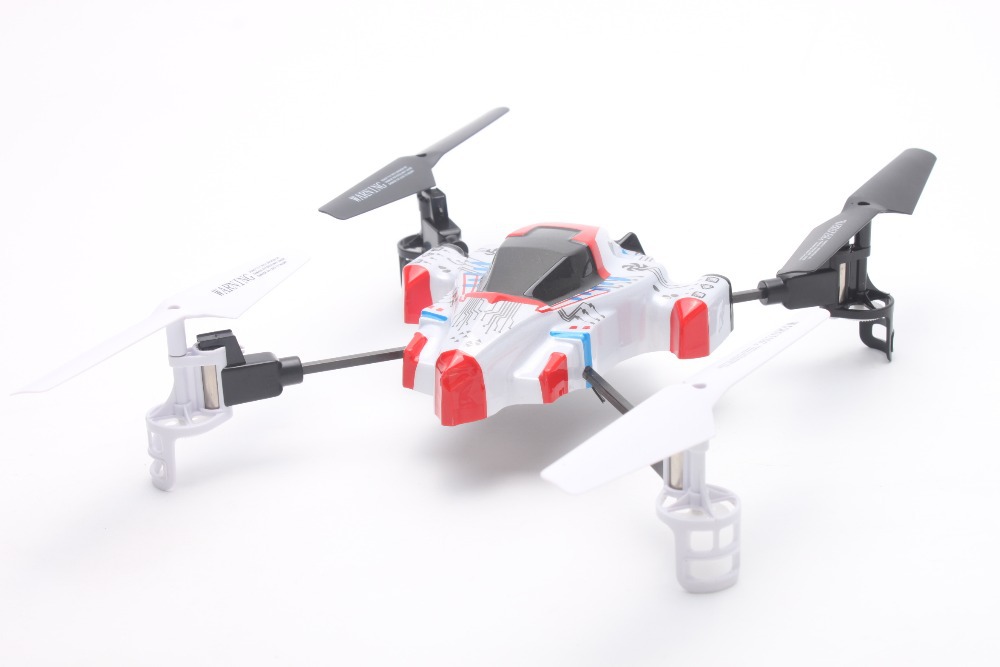 This Quadcopter promises to bring you a unique flight experience. When it comes to balance, control and flips, the Syma X1 4 Channel 2.4G RC Quad Copter is a machine of a different level. The drones come with a 2.4G LCD remote, one removable  3.7v 350mAh lipo battery, one USB charger and 2 main blades A and 2 main blades B. RC Quadcopter is one of the best drones for sale, grab it now.

Features to look out for:
Comes with the latest 3-axis flight control system with adjustable gyro sensitivity that permits super stable flight.
Has 3 way precision controller: up or down, left or right, forward or backwards.
Stable flights result in professional 3D manoeuvres like pirouettes 3D fun flips, rolls, etc.
The all new 2.4GHz technology has strong anti-interference that allow flight for a long time.
The new 2.4GHz Radio Control provides longer control distance and rapid response while consuming less power.
Syma X5C Explorers Quadcopter With HD Camera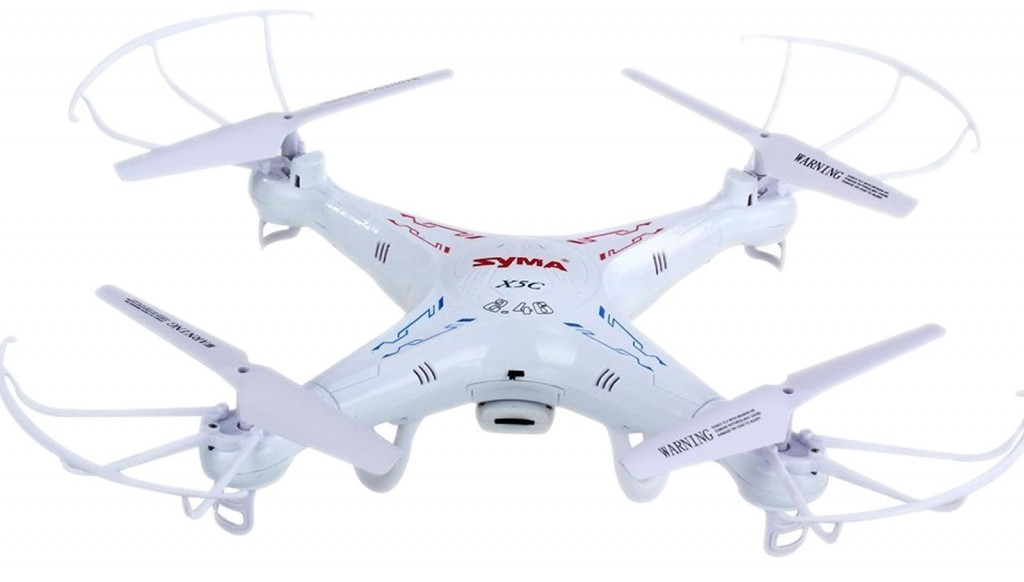 Syma is among the most popular drones in the market. It has got 6-axis Gyro stabilisation system makes the helicopter more stable and flexible when flying. Its modular design structure makes it a convenient machine to maintain. The X5C uses spread spectrum technology for further remote distance and anti-interference ability. The kit includes one 2.4G Remote Controller (does not include 1.5v AA batteries), one USB charging cable, four rotating blades, four protection frames, 2 landing skids, one screwdriver and a 3.7V 500mAh LiPO battery.

Features to look out for:
7 Minute flight time and 100 minute charge time.
The 6-axis Gyro stabilisation system ensures maximum stability during flight.
Perform flips at the press of a button with 360-degree eversion.
Comes Equipped with a high-definition camera and 2GB MicroSD card.
Its wind resistant and can be flown indoors as well as outdoors.
Also Read: 10 Best Electric Toothbrushes of 2016
DBPower 
X400W FPV RC Quadcopter Drone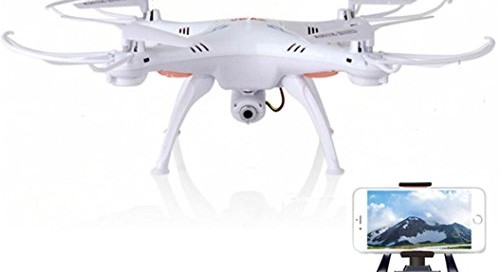 This drone is the best seller and is safe, easy as well as fun to fly. It comes equipped with a headless mode which basically allows users to stop fretting about orientation altogether. Based on your preferences, limited the flight of your drone. Through the built-in camera see exactly what your camera sees as live video feed right on your mobile device. Comes in a package of one Transmitter, three 3.7V 750mAh battery, one USB charging cable, and four spare propeller blades. If you want to study drone for sale, bag it now by clicking on the below tab.

Features to look out for:
The forward direction of a flying multi-rotor is the same as the nose direction.
Compatible with 3D VR headset on MJX FPV app.
Comes with one key return function using which you can recall your drone with one bottom even your drone is out of radio contact.
Has got high capacity volume battery and a control range of 100 meters.
Brings to table the latest technology of 6-Axis Gyro flying control system, with which it can fly very stably and take incredible pictures.
GoolRC WLtoys V686 RC Quadcopter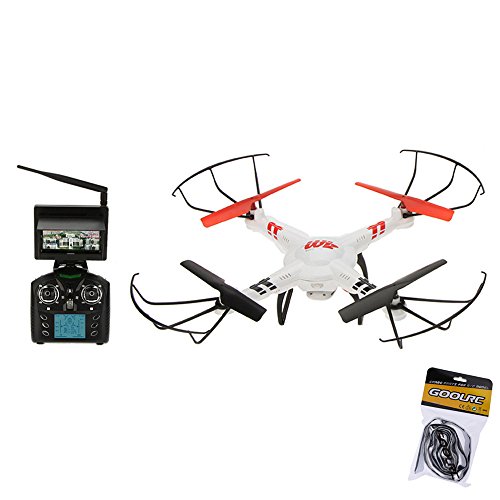 WLtoys V686 RC Quadcopter is equipped with 720p HD camera and takes only one to one and a half hours to charge. It fast provides great videos and stills. The package includes one 2.4G Transmitter, one 3.7V 730mAh Lipo Battery, one HD camera, one FPV monitor, one card reader, one 2GB card, one balance charger, four propellers and a screwdriver.

Features to look out for:
Its got and Lightweight airframe with nice durability.
Scale Remote Control with built-in 6 axis gyro system.
Manufacturers recommended age is 14 years and up.
USA Toyz UDI U818A HD+ RC Quadcopter Drone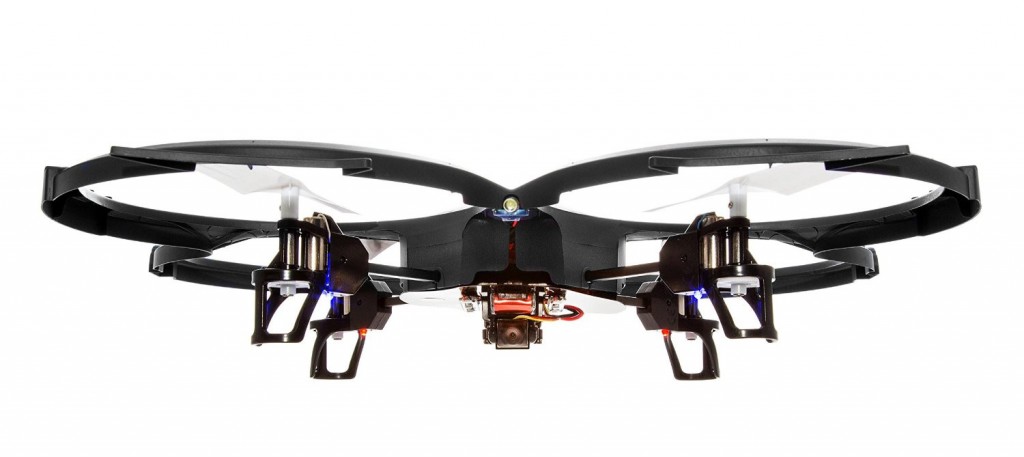 The drone is known for having strong, powerful motors that enable the machine to fly high and for a long period. Its performance is further enhanced by an integrated highly elastic plastic protective frame that protects the propellers in flight and acting as anti-collision safety mechanism. The package includes a 2.4G Transmitter with LCD, two 3.7V 500mAh Li-Po Battery, one 2200mAh bonus power bank,  one 4GB MicroSD card, one USB reader, four extra blades and a manual. This drone is slightly different and drone for sale if we consider the outer design.

Features to look out for:
Eliminates need to adjust aircraft position before flight & improves learning curve.
The 6 Axis Gyro provides stability, strong wind resistance & easy manoeuvrability for stunts.
The One Key Function makes it easy for your drone to find its way home.
2 LiPo Batteries to double flight & a 2200mAh Power Bank to charge on the go.
Also Read: List of Best Galaxy S7 and Galaxy S7 Edge Cases
Wonder Chopper RC Stunt Drone Quadcopter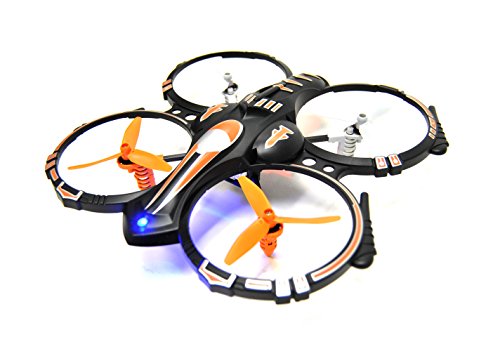 The drone is recommended for beginner or intermediate and indoor flying for ages 10 & up. Its light weighted enough to not require FAA registration. The package includes a remote controller, 2 Li-Polymer rechargeable drone batteries, 2 USB charger, replacement blades and practice landing pad.

Features to look out for:
Comes with 3 bladed propellers for better thrust and energy efficiency compared to 2 bladed propellers.
360-degree flips, adjustable speed mode function & LED Lights.
6-axis design makes the gyroscope adjustable & stable.
Controller uses 2.4GHz frequency for quicker and improved control while consuming less battery.
Wrap Up:
We'd really recommend taking a good look at the above drones if you are serious about these flying machines. While professionally it could be for various uses, but even for hobbyists, it's definitely a good toy if you just want something to bash around the house. Grab these ultimate drone for sale that fit every purpose.