Tata Consultancy Services, one of the "Big 4" and most valuable IT services brands worldwide has launched an Enterprise Resource Planning (ERP) portal dubbed as the TCS Ultimatix for the company's employees to manage and automate various services like Salary Management, fill up the Timesheet, acquiring HR services, etc.
Ranked in the 64th position of the Forbes World's Most Innovative Companies ranking, Tata Consultancy Services Limited (TCS) is an Indian multinational information technology (IT) service which provides consulting and business solutions to the other companies. Headquartered in Mumbai, TCS is a subsidiary of the Tata Group and is the world's 10th largest IT service providers. TCS comes with more than 300,000 employee strength and operates in 46 countries.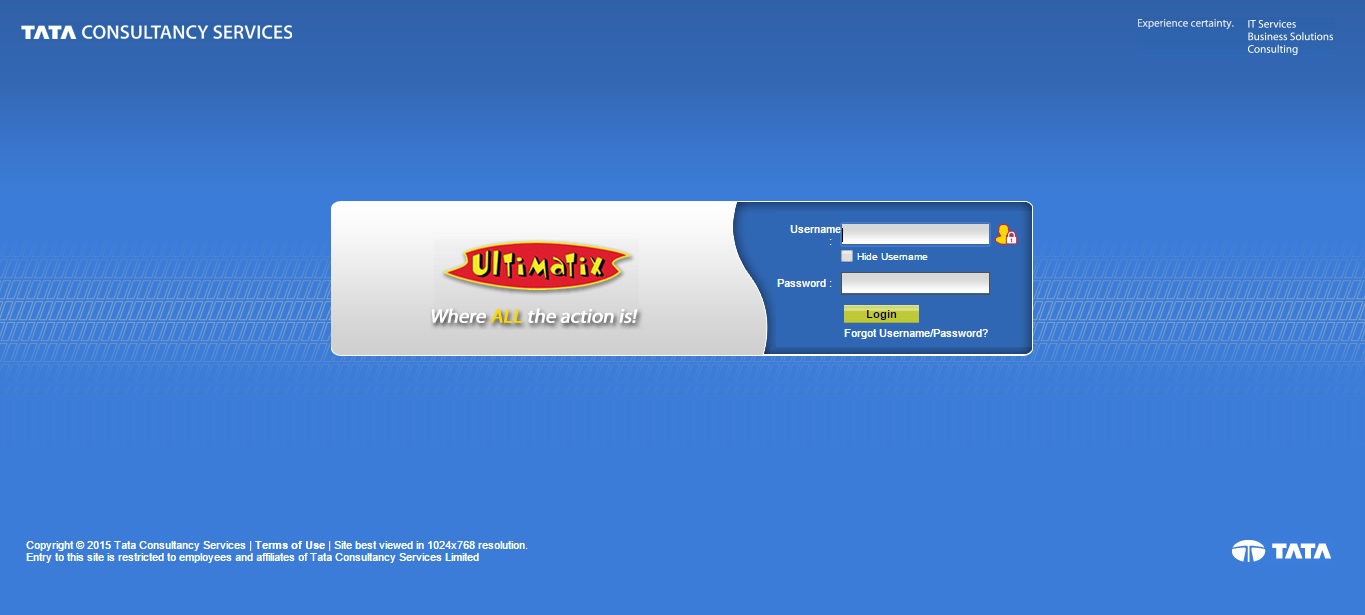 To avoid the complexity of managing such a huge number of employees, TCS has introduced this ERP portal; TCS Ultimatix which can overview the whole system of employee management and in this article we will discuss about the TCS Ultimatix features, TCS Ultimatix customer care, global helpdesk number, TCS Ultimatix touch app for iOS and Android as well as the official site URL of this useful ERP portal. So go through this article which, we are sure, is going to be the one stop solution regarding the TCS Ultimatix.
TCS Ultimatix Features
TCS Ultimatix has been pivotal to manage such a huge numbers of employees successfully. So take a look at what are the advantages the TCS Ultimatix offer to its employees:
TCS Ultimatix provides updated time sheet schedule for all TCS employee on a regular basis.
Just Login and you are all set to download your pay slip by virtue of TCS Ultimatix.
This ERP portal also helps you to apply for your leave. All you need to do is request your supervisor about the leave, and he/she will get a notification about your leave. Now you are all ready to take your desired leave.
There is a dedicated section in the TCS Ultimatix where you can review your performances, promotions and hikes in the salaries.
If you are a TCS employee, you can also fetch data about the other TCS employees too. Ultimatix will help you to find out the details about your project's name, team lead's name, project partners, etc.
This ERP management portal helps the TCS employees to manage their allowances including the Provident Fund, Medical allowances, travelling allowances, etc. via its secret wallet.
The cloud of the TCS Ultimatix helps to store the essential and valuable documents of the TCS employees including the offer letter, joining letter and other confidential documents.
The TCS Ultimatix ERP Portal also helps its employees to apply for the internal job posting within the company.
This ERP management system helps the employees to directly contact the HR management.
TCS Ultimatix comes with an internal and secret social network termed as UTMX Social media where the TCS employees can connect with the other colleagues, chat with them, share their ideas, moments and work related issues among themselves.
TCS employees can also download their important documents such as Appointment letter, Joining letter, Bonafide Letter, etc.
Ultimatix- An Ultimate Virtual Manager for the TCS employees
For the employees of the TCS, Ultimatix is simply a boon and no one there can deny the facts that this intelligent ERP system has revolutionised the whole process of the company. Just think for a second, how nice it is when you don't have to go to the HR assistant to check your leave left and the other HR related things! Simply by tapping on your smartphone, you cam check everything.
Let's have a look what Ultimatix can do-
Employees can request a leave through it.
Employees can check all the leaves taken and remainings as well.
Ultimatix is very intelligent, it tracks your late details too.
Check your ratings and appraisal on the go.
What are the Needs & Challenges of Incorporating TCS Ultimatix
As the technology has progressed rapidly in the last decade, new functionalities like video conferencing and VoIP are playing a major role in the modern day IT companies. So to cope up with the modern day technologies, TCS understood that the blend of rented lines and VPN passages would not suffice anymore and realised the importance of revamping the whole networking system as soon as possible. So with the collaboration of AT&T, onthe worldwide supplier, TCS changed to a multiprotocol mark exchanging (MPLS) circuit in 2006. All the first world countries have made this change already, and the TCS representative in those countries felt that change in terms of better video calling facilities.
But incorporating this change was not easy at all. When we discussed with the Vice President of TCS, Krishnan Ramanujam, he said the main challenge of incorporating this brand new MPLS is to redesign the whole networking system which guarantees that nature of administration was kept up over an MPLS system including the rerouting movement with the sole aim that bundles didn't make pointless twofold bounces from the mainland to landmass, which would create lagging in transmission  "We needed to observe how our system was taking care of postponement and butterflies, et cetera," commented Krishnan.
Krishnan further added, "We understood, for instance, that India to Latin America was a whole deal and was initially composed by our supplier to go through the U.S. since that is the way their universal systems run. That made a twofold jump, which created noticeable defers in IP telephony. We quantified these postponements and found that they were over the points of confinement for an IP call starting in India and going to Brazil. We needed to work through a considerable measure of these difficulties on the system side."
Apart from that, there were other difficulties as well; like building out 14 distinct arrangements crosswise over correspondence, security, joint effort, building administration,travel, and different spaces. "Incorporating them was a colossal, mind-boggling specialized test," said Krishnan. Another major challenge of welcoming Ultimatix was to exercise the changes in more than 120 TCS offices. So to pan out the changes, this major Indian IT company gathered pilot clients, and with the help of 150 individuals working more than three years, TCS finally managed to imply the desired changes.  "Mail and informing, for instance, were nation particular frameworks. These were bound together. But united something like 77 diverse mail areas into one was the real challenge." said Krishnan.
 TCS Ultimatix Global Helpdesk Number
In this article, we will also help you out about the TCS Ultimatix Customer Care Number. The official website of TCS: www.tcs.com
TCS Ultimatix, the premium ERP portal of the company can be accessed by all the company's employees very easily. Previously the site URL of the portal was www.tcsultimatix.com , but a couple of months back the company has decided to change the URL of the portal and made it to:
Current TCS Ultimatix website:   https://www.elxsimatix.net/
However TCS has kept unchanged the look and the content of the old domain as well as the functionality too. So if you have already worked on the old domain, you will hardly notice any significant difference in the new one.
All the TCS employees are provided with a client ID and password to use TCS Ultimatix ecosystem. The Ultimatix helps you to identify as an associate of TCS organization. The moment you provide your client ID and password it will take you to the Ultimatix login page.
Though this ERP management system has done a wonderful job over the years, but this portal has some glitches too. One of the most common instance the employees come over when they face a problem which stated 'Your account has been suspended.'  This is a serious issue and cannot be ignored. If you are a TCS employee and your Ultimatix Login gets suspended then you should report the RMG as early as possible. Not only that you can also take the help of the TCS Global Helpdesk Number. The TCS Global Helpdesk Number will help you to get your Ultimatix account back.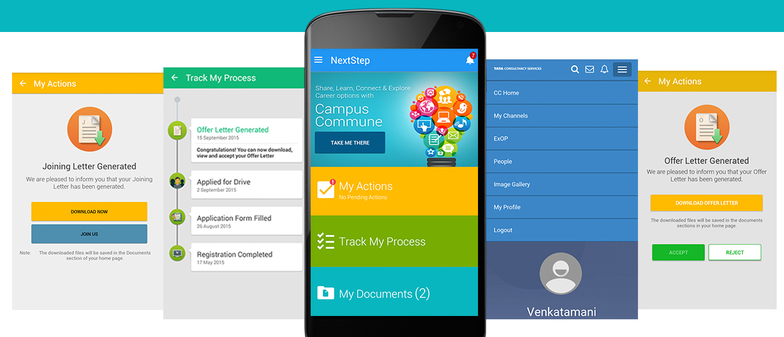 How to Download Ultimatix Touch App for iPhone and Android
This major Indian IT company has also developed the Ultimax Touch Apps for Android and iPhone for the convenience of the employees. The apps are not publicly released on Google Play Store or on the iTunes but if you are a TCS employee then you will be able to download the Utimatix Touch App for your Android or iOS device. You can access the apps by using the client id and password has been provided to you.  It is a great decision by TCS of launching Ultimatix Touch App as it will generate a great productivity with in their own business and it makes everything more convenient for the employees. Also this plays the medium by which TCS has been able to manage over 300,000 employees; by providing them the Ultimatix App on almost all possible platforms. If you want to download the Ultimatix Touch App then just follow the below mentioned steps:
First of all you have  to register your iOS (iphone) or Android device. Open the TCS Ultimatix from mobile(Android/ iOS) —-> Utilities —-> Appmart in your Android or iPhone to register your handset.
As soon as your phone is registered and authorized, you will be able to see all apps that are available to download for your respective smartphone.
Now just choose the required app or TCS Ultimatix from the list by tapping on it and the installation process will get started.
FAQ
I Forgot My TCS Ultimatix Login Password & I Need To Reset the Password
What if you forgot Ultimatix Password ? What should you do? We will suggest that you should call Ultimatix global helpdesk or customer care and they will walk you through in resetting the TCS Ultimatix password. TCS also offers global support for Ultimatix portal for the convenience of its global employees. If calling the helpdesk doesn't help, then you should contact your HR department as soon as possible. You should not pick a random password that you can easily forget if it is possible we will recommend you to  go for a password which can be easily remembered and you should  keep it confidential too, so that it cannot be used by any unauthorized person. Don't select any password which can be easily guessed by your colleague.
TCS Ultimatix is one of the key reasons why TCS is such a successful company these days. Hopefully we have been able to provide an insight about ERP management portal TCS Ultimatix. The information we provide like the global helpdesk number of the TCS Ultimatix , TCS Ultimatix touch app for iOS and Android and forgot password & reset password of Ultimatix will come handy if you are a TCS employee. You are welcome to comment below if you have any queries. For more news on new gadgets, smartphones or the MWC 2016, keep glued to our website.