Injustice 2: The upcoming action-adventure video game Injustice 2 has already been scheduled for a 2017 release date. However, an exact release date or any details whatsoever regarding the game, are yet to be obtained as game developer NetherRealm Studios and publisher Warner Bros. Interactive Entertainment are choosing to keep the Injustice 2 fans in the dark.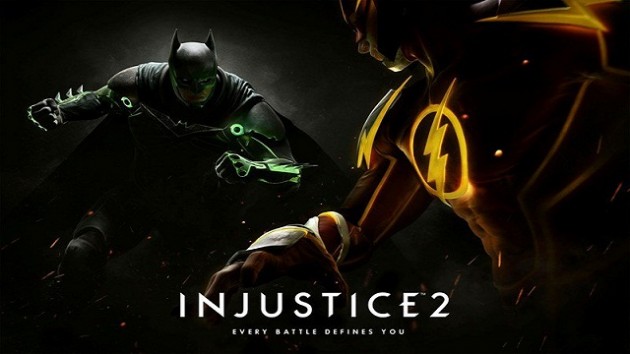 Injustice 2 : Latest News and Character Additions
The playable roster for Injustice 2 will include both new and returning heroes and villains. According to Warner Bros. Interactive, the game will feature the "biggest DC roster ever offered in a fighting game." The game will also feature additional characters available as downloadable content. The new playable characters in the sequel include Aquaman, Atrocitus, Batman, Blue Beetle, Deadshot, Flash, Gorilla Grodd, Harley Quinn, Supergirl, Superman and Wonder Woman.
According to a recent report, the fictional DC supervillain Ra's al Ghul will be included as a playable character in Injustice 2. The highly-skilled killer has already been featured in several DC movies and TV series such as Arrow. However, Ra's al Ghul's role in Injustice 2 might be different from what people might expect it to be as many rumours say that he will become Batman's ally in the highly anticipated sequel as they work together to defeat Superman.
Injustice 2: Game overview
Injustice 2 is the sequel to 2013's Injustice: Gods Among Us which was received incredibly well among action game enthusiasts. The sequel retains numerous gameplay mechanics from the first game including environment interaction, stage transitions, clashes, and character traits.
Injustice 2 will continue the storyline established in Injustice: Gods Among Us. Following the defeat of High Councilor Superman, the alternate universe Batman and his Insurgents attempt to piece society back together while struggling against the remnants of Superman's Regime who seek to restore his rule. In the midst of the chaos, a new threat appears that puts Earth's existence at risk.
Injustice 2 : Release Date
An exact official release date is still yet to be obtained from the game developers of Injustice 2 but it is confirmed that the sequel to the 2013 game will be rolled out for the Sony Playstation 4 and Microsoft Xbox One sometime in 2017. Similar to the previous instalment, a mobile version will also be developed for iOS and Android devices.  As Warner Bros has also stated that it would be making games for Nintendo Switch, it is possible that Injustice 2 could be released on Switch.