It has been long enough that the tech enthusiasts across the world are waiting for some sort of concrete news regarding the upcoming Intel Kaby Lake processor. Well, they might not have to keep on waiting for long as leaked images have revealed that Intel's Kaby Lake processors have fared well on the benchmark tests that most of the upcoming electronic instruments go through.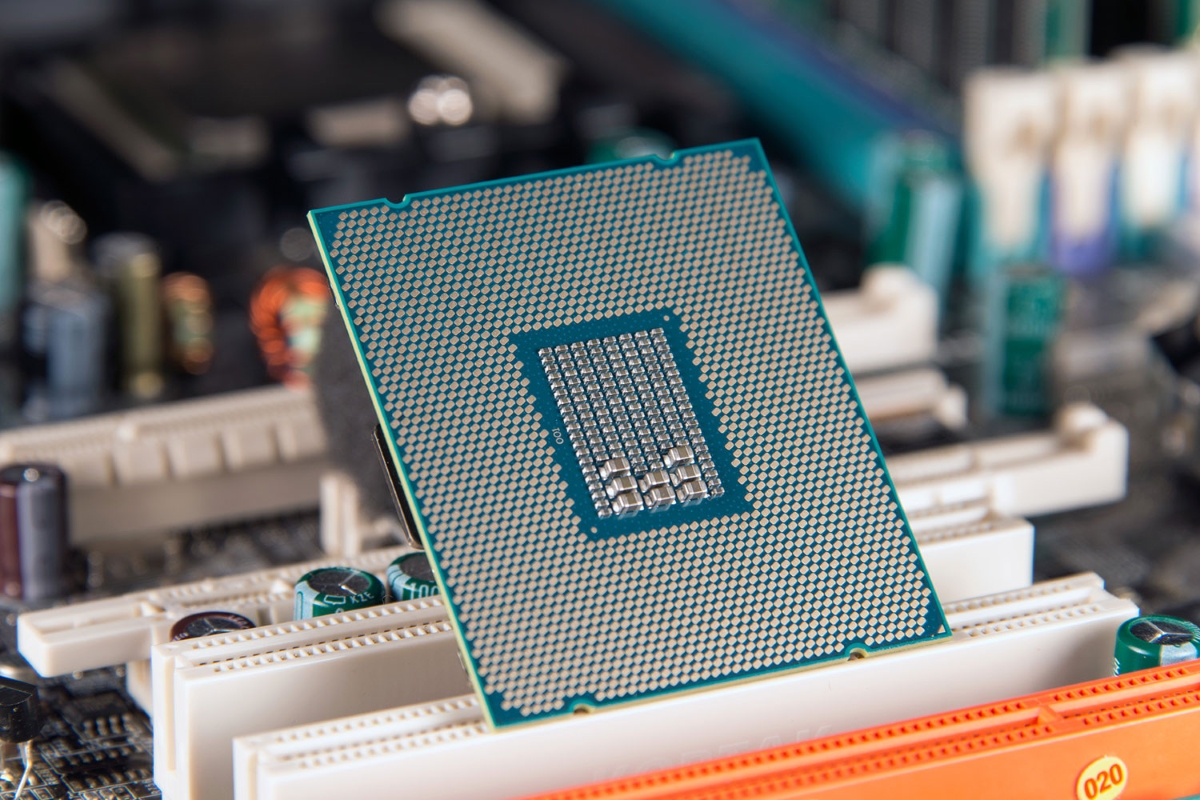 It has been expected that Intel Kaby Lake processors are going to be one of the fastest processors in the world. And the leaked images of the scores that it has got in the tests performed by Geekbench reveals a similar fact. It has been found that the upcoming Intel Kaby Lake processor has scored 5137 in the single-core testing and 10048 in the multi-core testing. And the figures are quite staggering.
The latest upcoming Core i3-7350K processor's scores in the Geekbench test when pitted against the results of the earlier processors like the Skylake one made by Intel, fares way higher than those. It is almost 15 percent higher than the score that the overclocked 4th generation i5-4670K had got in the Geekbench testing. It is in the single-core tests that the Kaby Lake processor is way better than even the previous Skylake i5 processor. And when compared with this it is revealed that the hike in the score is about 28 percent.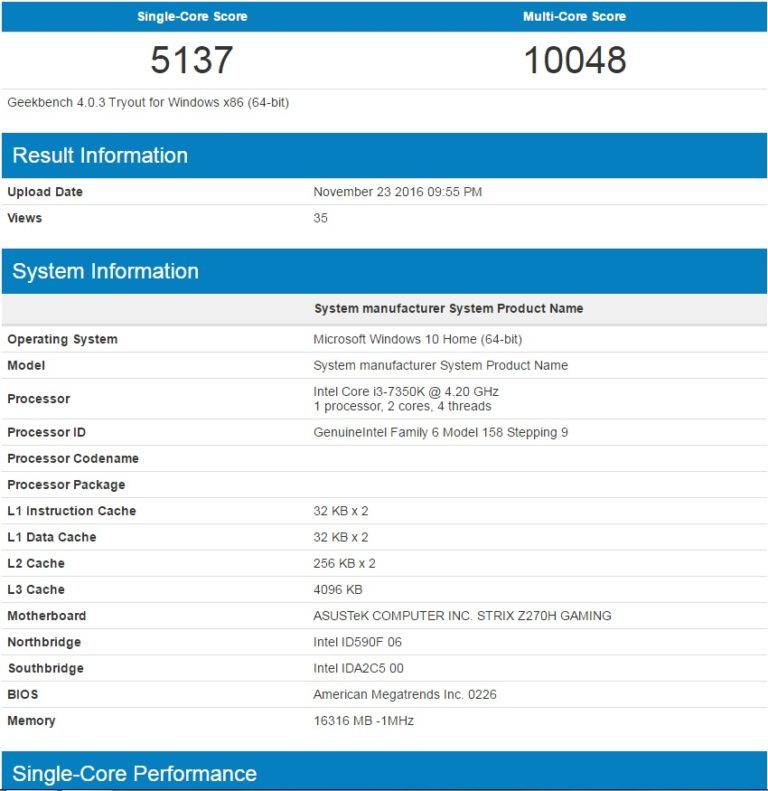 In the multicore section also, the Intel's upcoming Kaby Lake processor has performed really well. It has achieved 10048 points in the multi-core tests. And it has outdone the previous processors quite clearly. The i5-6700 and the i5-4670K processors had scored 9982 and 10036 points respectively in the multicore testing. So the upcoming Intel Kaby Lake processor has easily outplayed its predecessors.
News has come in that Intel Kaby Lake processors will not make an appearance until next year. And it could well be around the month of January. And it remains to be seen how the Kaby Lake processors fare when there is overclocking done. It is expected that it would yield good results. The Geekbench leaks have also revealed that the Core i3 7350K processor has got two cores, four threads and 4 MB of L3 cache running at 4.20GHz on Windows 1064-bit.
It is suggested that the upcoming Intel Kaby Lake processor once come out on the market is going to give the latest Zen processor released by AMD which has of late grabbed the attention. And as of now, Intel Kaby Lake processors have looked good to make its presence felt in the world of technology. But it remains to be seen how it performs once it hits the market. And for that, the wait must go on until its official release which is expected to be happening in January 2017.