Microsoft is all set to release their latest product in the field of smartphones in January 2017. Having achieved moderate success in the world of gadget with their series of Lumia phones, the Surface phones are expected to make a bigger impact compared to its previous counterpart. All this while users have been sceptical regarding the Windows operating system for the lack of availability of popular apps and games, but with this new product Microsoft will be surely become a potential competitor in this growing market of smartphones.
Microsoft Surface Phone Features:
Microsoft Surface Phones are rumoured to be coming in the market with a metallic body and have its appearance very close to it the Microsoft Surface tablets. The device is all set to go with a 64-bit Intel processor. There are also rumours that the phone might have a Qualcomm Snapdragon 830 processor instead of the Intel processor. It could have a 5.5-inch screen with AMOLED display and resolution 1440x2560p. Well, that's quite staggering.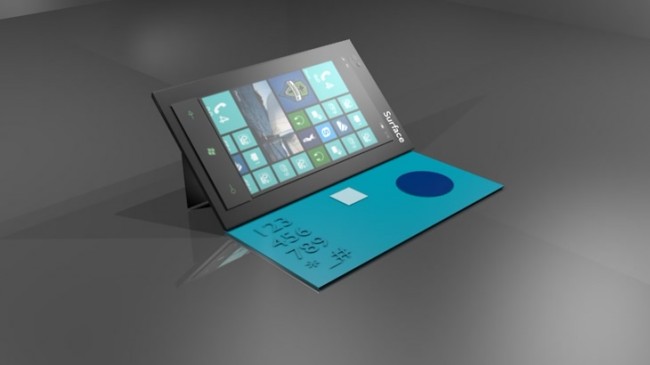 The internal storage has been reported to be set at a mind-boggling 512 GB or could be 64 GB or 128 GB while the RAM might vary from 4 GB to 8 GB as per Gamenguide. Very few information has been available in this regard. There are no reports on whether there will be an external storage slot available for this latest upcoming device. There will perhaps be three variants available in the market – a business model, a consumer edition and an enthusiast version. The operating system might be Windows 10 for all the variants.
Microsoft Surface Phones is once again expected to come with a brilliant camera feature like their Lumia counterpart. It might feature a 20 MP camera with CARL-ZEISS Lens. The selfie camera will be of 8 MP. The latest phone is believed to come with a fingerprint sensor on the screen and feature USB-C.
Microsoft Surface Phones Key Specs:
Display: 5-inch
Resolution: – 1440x2560p
Processor: –
RAM: 4 GB to 8 GB
Rear Camera: 20 Megapixel with CARL-ZEISS Lens
Front Camera: 8-megapixel
OS: Windows 10
Internal Storage: – 512 GB or 128 GB or 64 GB
Microsoft Surface Phones Price:
Microsoft Surface Phones are expected to come on the market with a high range. The price might vary from $700 and $1000, according to Gamenguide.
With the phone expected to be in the market in the first quarter of 2017, Microsoft will be looking forward to rejuvenating their position in the market of smartphones considering the fact that Microsoft is one of the top brands when it comes to laptops and other gadgets. However, all these are in a state of speculation as Microsoft has mentioned nothing on their latest flagship device.