It's been quite a while that OnePlus 3T has been hitting the headlines before making an appearance on the market. And guess what, it's just a matter of time that OnePlus 3T is coming out on the market. It is expected to be a better version of OnePlus 3, with upgrades estimated to be made processor and battery.
OnePlus 3T Release Dates:
As the previous rumours have suggested, OnePlus 3T will be available in the market from November 14. OnePlus is scheduled to hold an event in London, and it is expected that they will be releasing the phone on that day. And it got a real boost when Qualcomm confirmed the features that would be found in OnePlus 3T.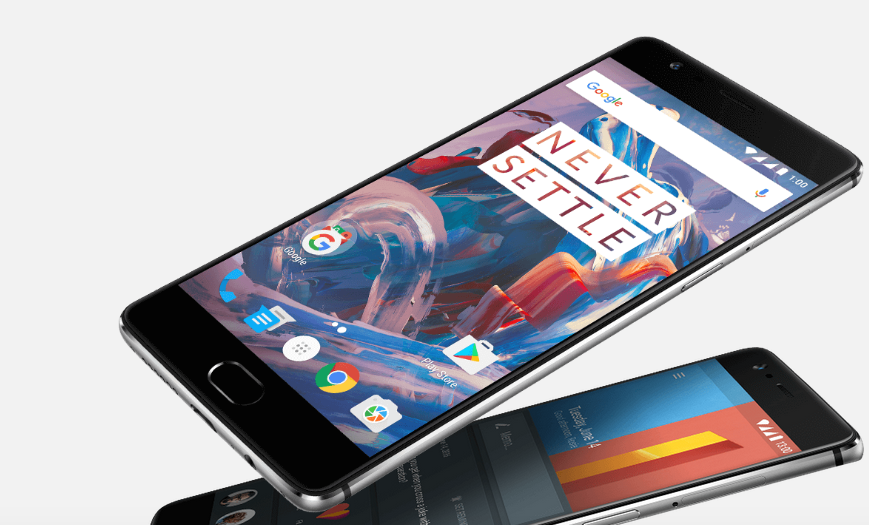 OnePlus 3T Rumoured Features:
One thing can be made sure that the processor will be upgraded to Snapdragon 821 processor which will take OnePlus at par with smartphone makers like Apple, Google and others. The previous phone had a process of Snapdragon 820 processor. It made the phone made by OnePlus one of the fastest amongst all in the market.
The camera, as the rumours have suggested, will have a Sony 20 MP IMX395 sensor along with a f/1.7 aperture, which is bound to be great news for the lovers of OnePlus 3T. The selfie camera is also set to come with 8 MP camera associated with a f/2.0 aperture. As per previous reports, the phone will have a RAM of 6 GB, and internal storage might vary from 64 GB to 128 GB. Also, the battery will go through an overhauling as the device will be backed up by a 3,300 mAh battery. This is also going to be an upgrade considering the fact that the previous phone that is OnePlus 3 had a 3,300 mAh battery.
OnePlus 3T Price:
The price of the new upcoming phone will be priced a tad higher than the previous one, and it will be set at $480 which is a hike of about $80 from the previous one.
As the latest reports have suggested and as the rumours have gone by, it seems that it is just a matter of time that the new phone will hit the market. The 'T' in the name of the device OnePlus 3T seems to represent the word 'Turbo' which is due to the few upgrades that're going to happen on the new device.