Samsung had suffered quite a heavy setback a couple of months back owing to countless reports of their flagship device, the Samsung Galaxy Note 7 exploding due to faulty battery issues. This had led to the tech giants facing a lot of criticism with sales of Samsung devices seeing a considerable decrease with even hardcore Samsung enthusiasts opting not to take the risk of purchasing Samsung devices. However, the elite smartphone manufacturers are striving to do everything they can to make up for the mishap and their upcoming flagship, the Samsung Galaxy Note 8 will probably be the very offering that would right the wrongs for the consumer electronics giants.
The company is known to follow a trend in launching its new Galaxy devices during the Mobile World Congress in February and this new device from Samsung is all set to feature AI or Artificial Intelligence. The internal prototypes of the premium Samsung Galaxy S8 include a button on the side edge that may be used to launch a virtual assistant based on artificial intelligence, similar to Apple's Siri or the latest Google Assistant featured in the PIXEL devices by Google.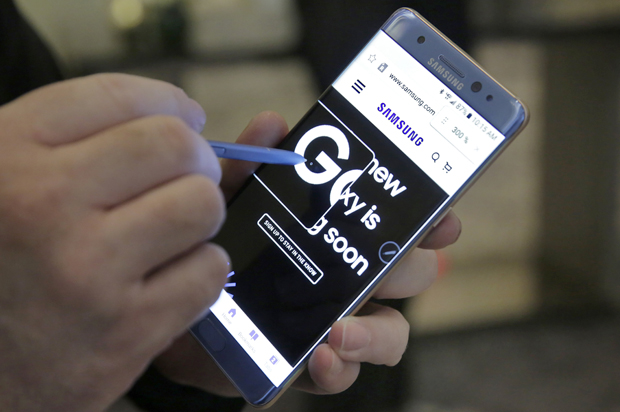 After incurring a heavy loss of over $5 Billion owing to the Note 7 debacle, Samsung is in no hurry and is definitely not looking to rush the production of their new device this time. The launch date of the Galaxy Note 8, which will most probably be in April, gives the company an ample amount of time to both implement the AI feature properly as well as take necessary precautions to prevent manufacturing defects. Recent reports also suggest that the new Galaxy Note 8 which will hit stores in 2017 will house removable batteries.
Ther have been no confirmed reports regarding the specifications of this upcoming device from Samsung although speculations are rife that the premium handset from Samsung will feature an Exynos 8895 chipset, a 6GB of RAM and a 4K resolution, including a rear dual camera with 8MP and 16MP sensors developed by Sony. Other significant features for the device include a fingerprint scanner as well as an updated S Pen from Samsung.
Samsung Galaxy Note 8 Release Date
According to a huge amount of speculations which are rife regarding the device, the Samsung Galaxy Note 8 would be released in February during the Mobile World Congress, or in January at the CES 2017. The handset, post its launch, will be reportedly be made available to the consumers from April 2017 although no confirmed reports regarding the same have been obtained from the company.